You're almost there… time to get your tree!
Where do you like to plant it?
Choose the forest to grow your tree in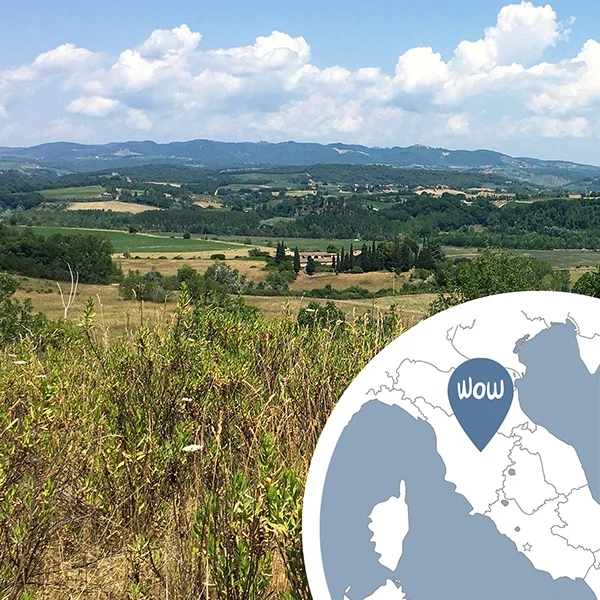 Bosco Cinque Querce
Italia
Siena (SI)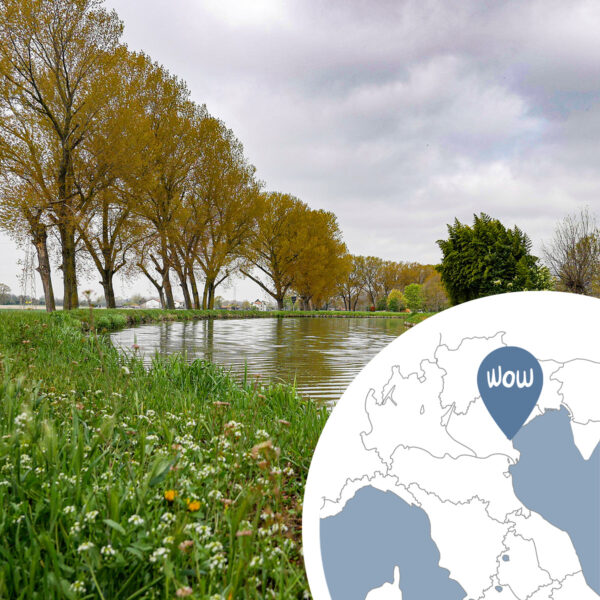 Bosco Moranzani
Italia
Mira (VE)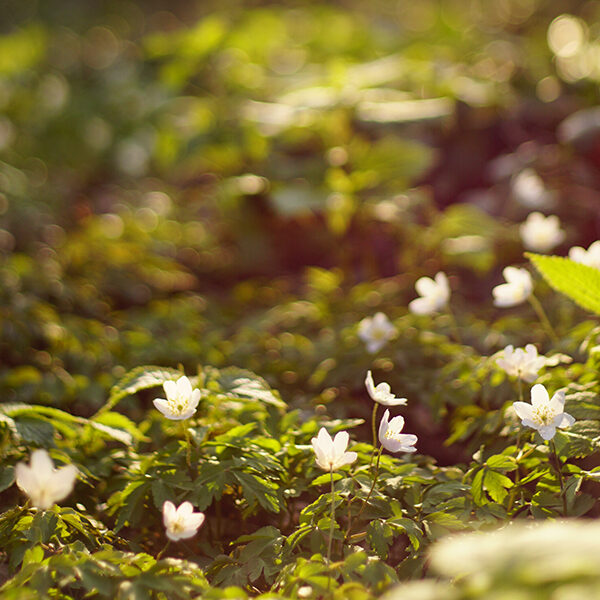 Bosco Nico
Italia
Cessalto (TV)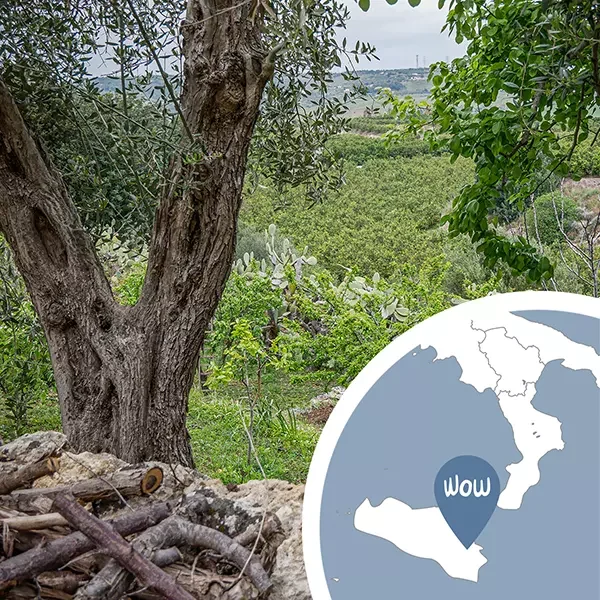 Bosco San Lio
Italia
Carlentini (SR)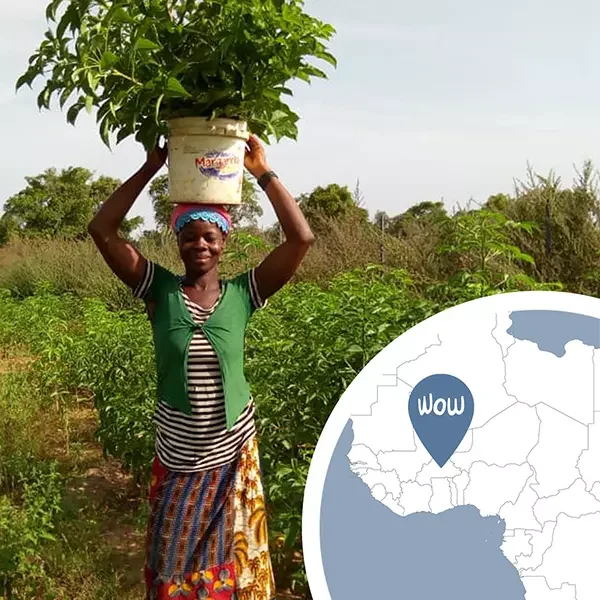 Burkina Faso
Burkina Faso
Bourma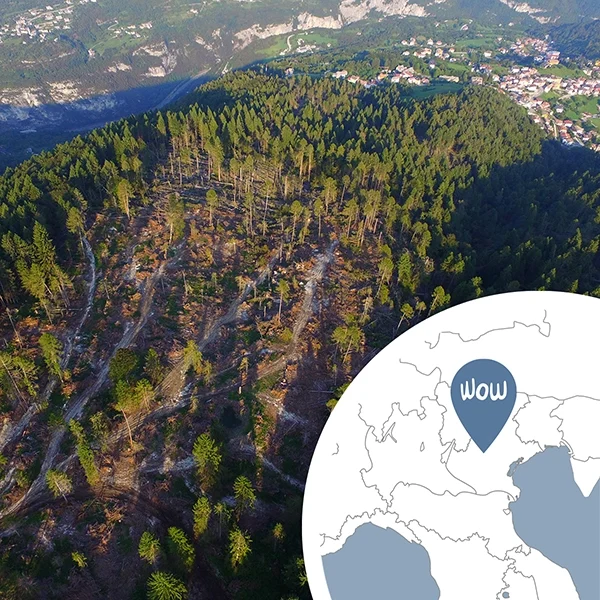 Enego
Italy
Enego (VI)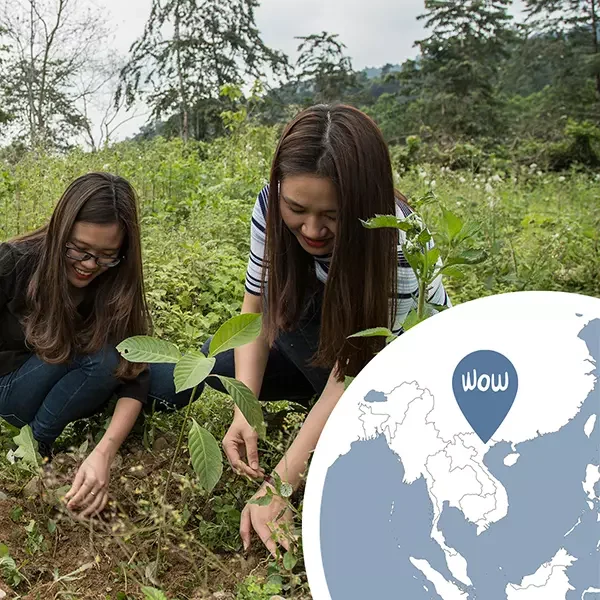 Huong Son
Vietnam
Tay Son Town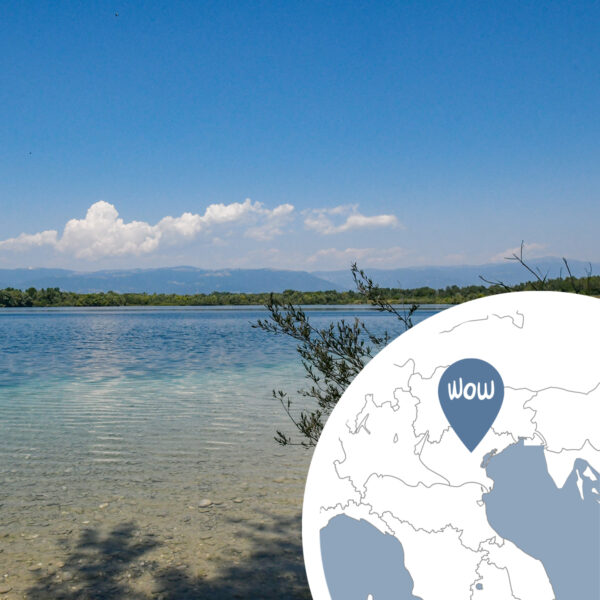 Lago di Camazzole
Italia
Carmignano di Brenta (PD)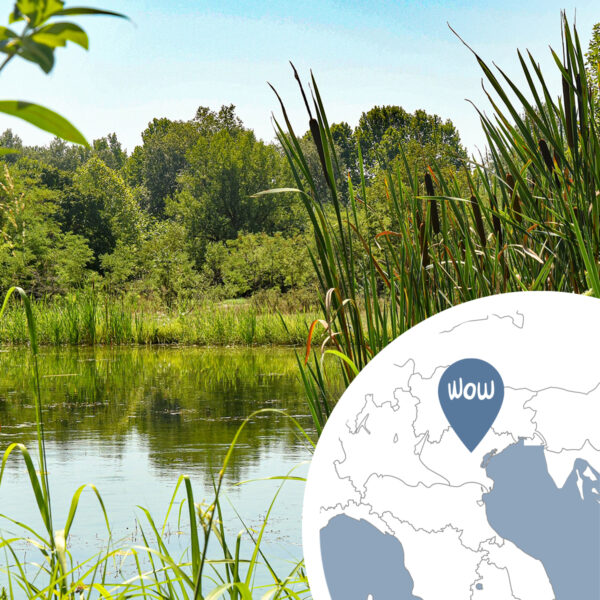 Le Basse del Brenta
Italia
Cartigliano (VI)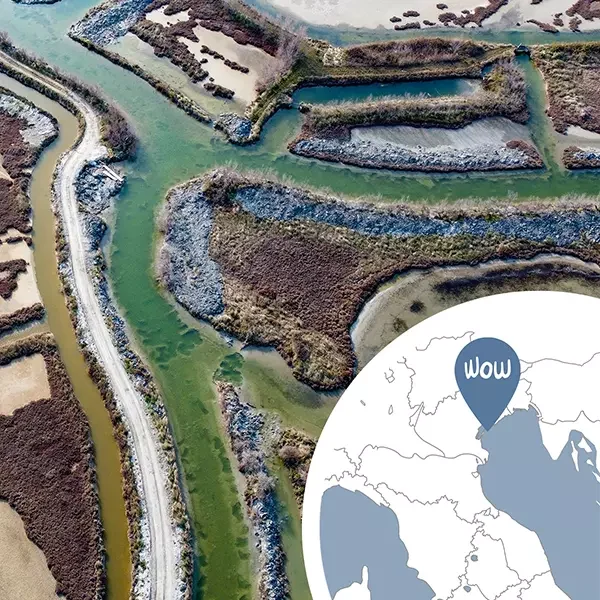 Lio Piccolo, laguna di Venezia
Italia
Cavallino Treporti (VE)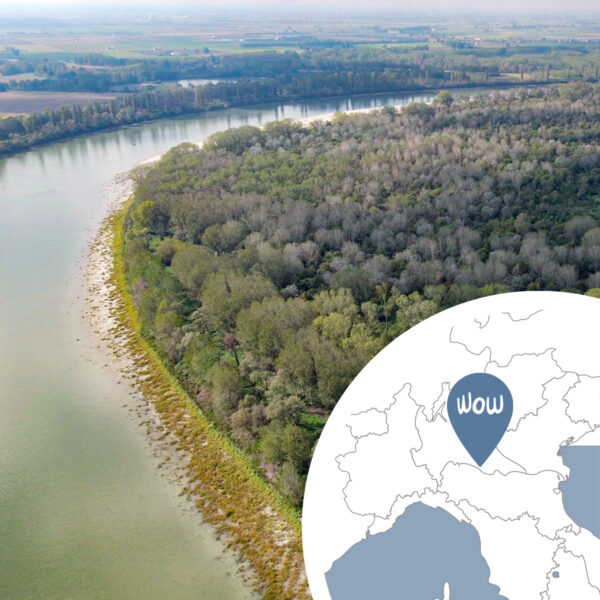 Maria Luigia Island
Italia
Martignana di Po (CR)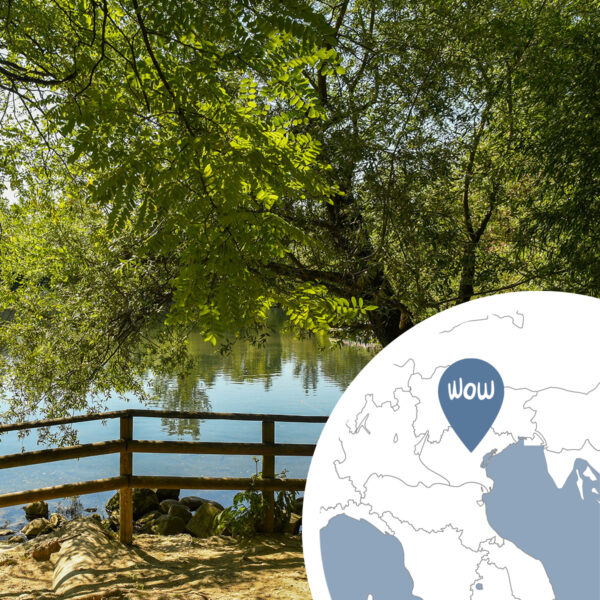 Oasi di Crosara
Italy
Nove (VI)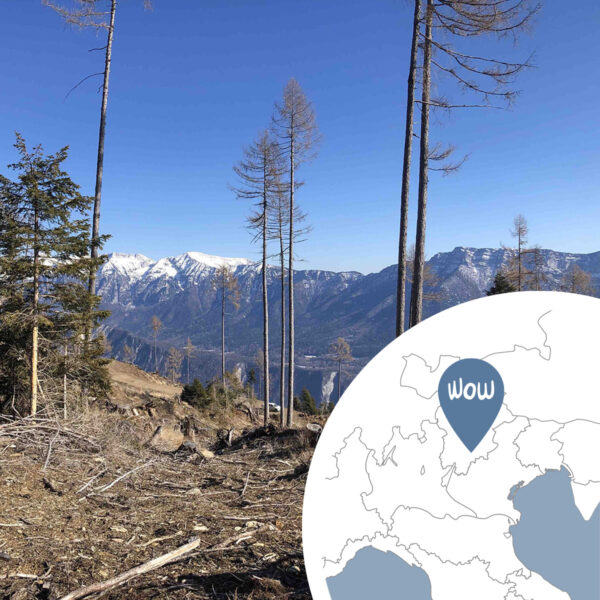 Panarotta Forest
Italia
Levico Terme (TN)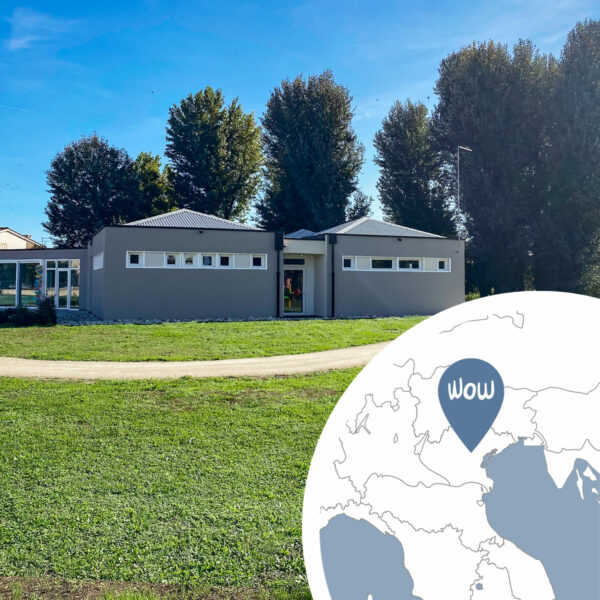 Parco Albbruck
Italia
Carmignano di Brenta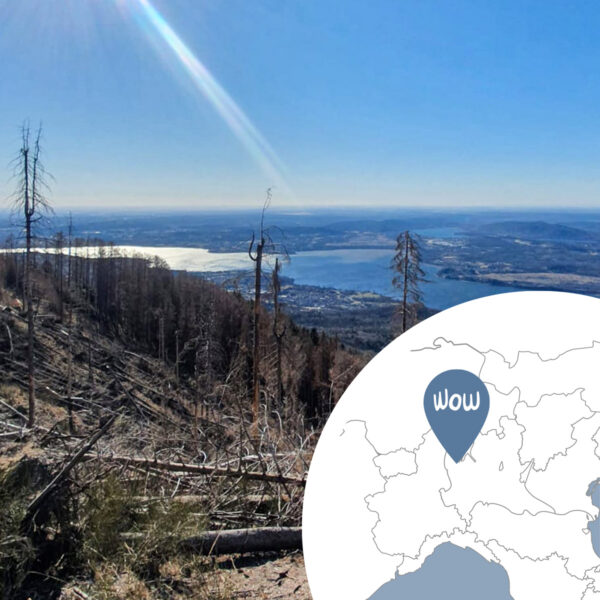 Parco Campo dei Fiori
Italia
Luvinate (VA)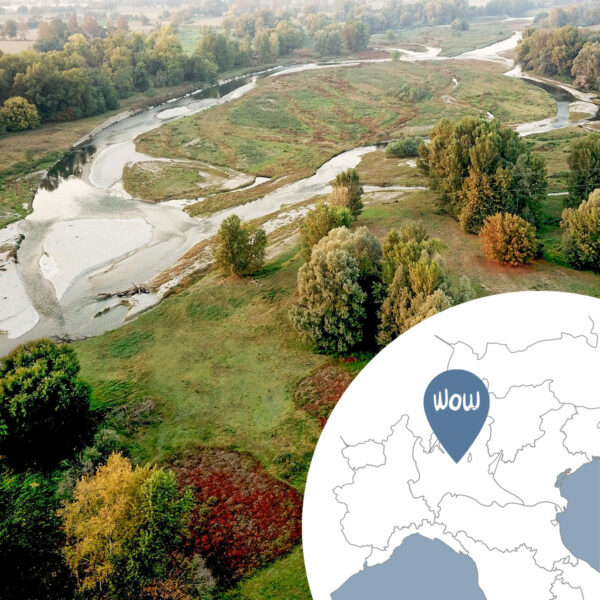 Parco del Serio
Italia
Romano di Lombardia (BG)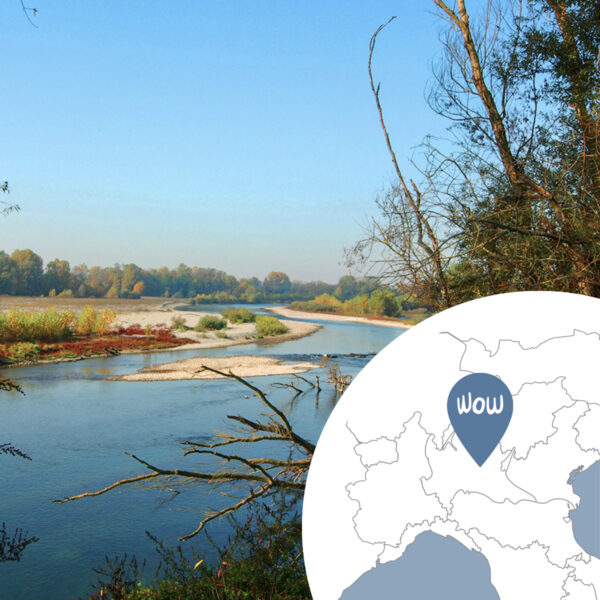 Parco dell'Adda Sud
Italia
Lodi (LO)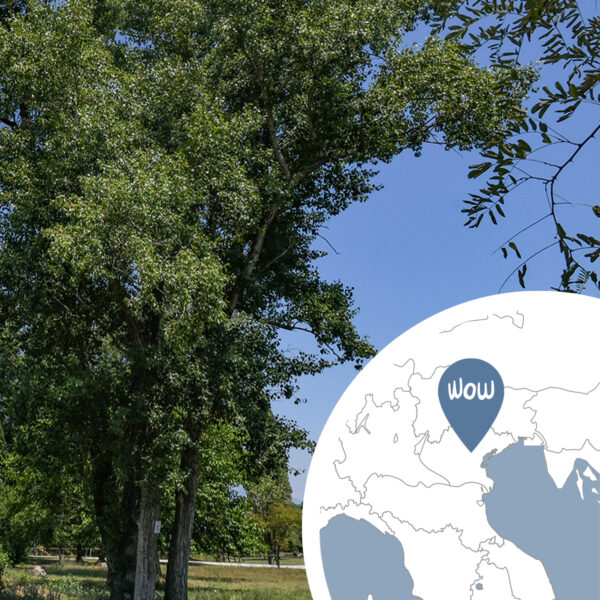 Parco dell'Amicizia
Italia
Tezze sul Brenta (VI)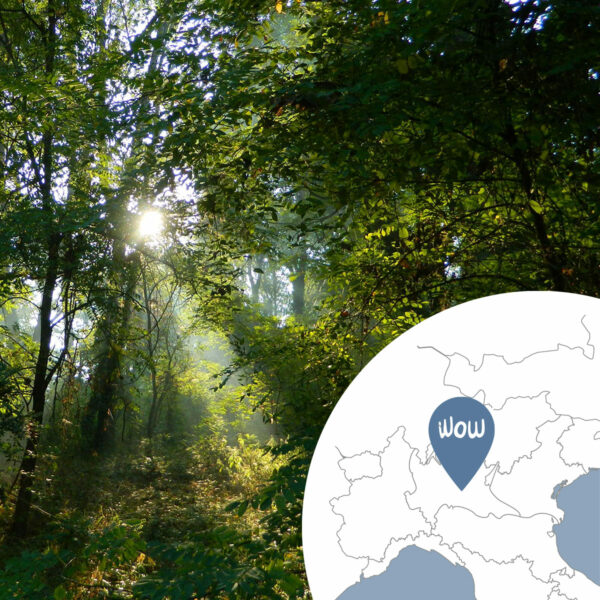 Parco Oglio Nord
Italia
Villachiara (BS)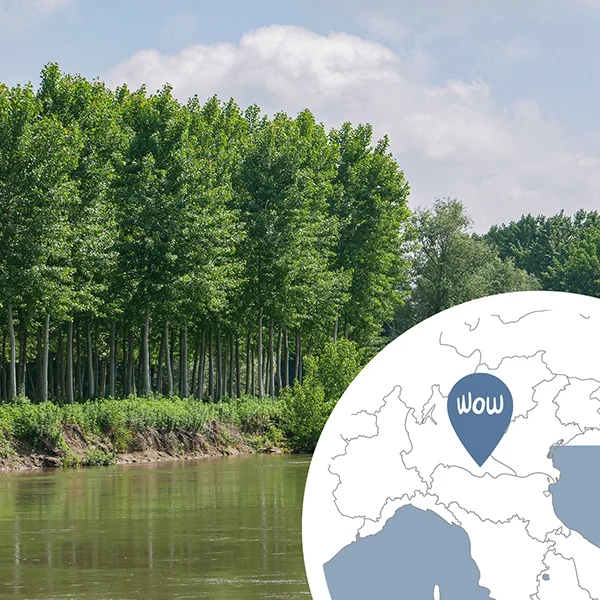 Parco Oglio Sud
Italia
Pessina Cremonese (CR)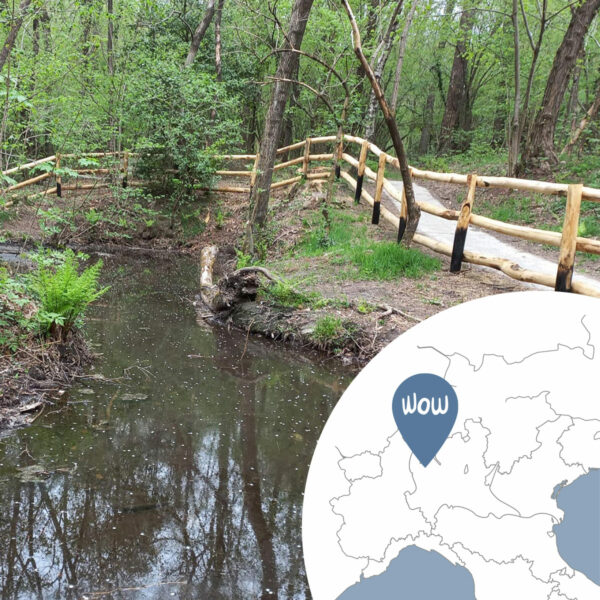 Parco Spina Verde
Italia
Como (CO)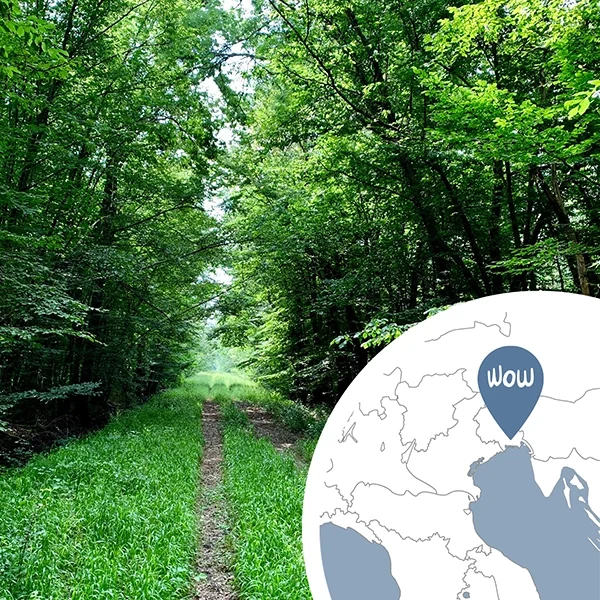 Sacile Forest
Italy
Carlino (UD)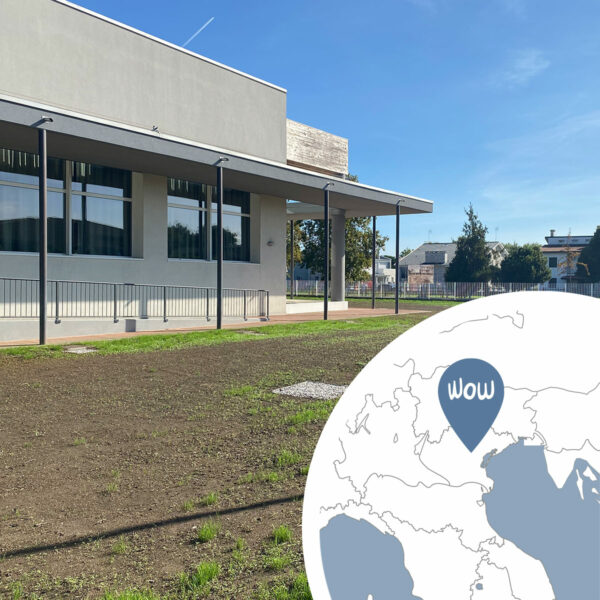 Scuole Verdi
Italia
Carmignano di Brenta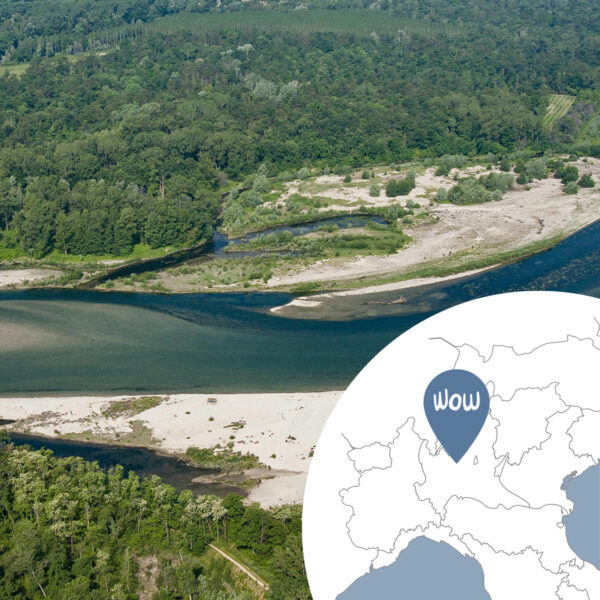 Ticino Valley Park
Italia
Abbiategrasso (MI)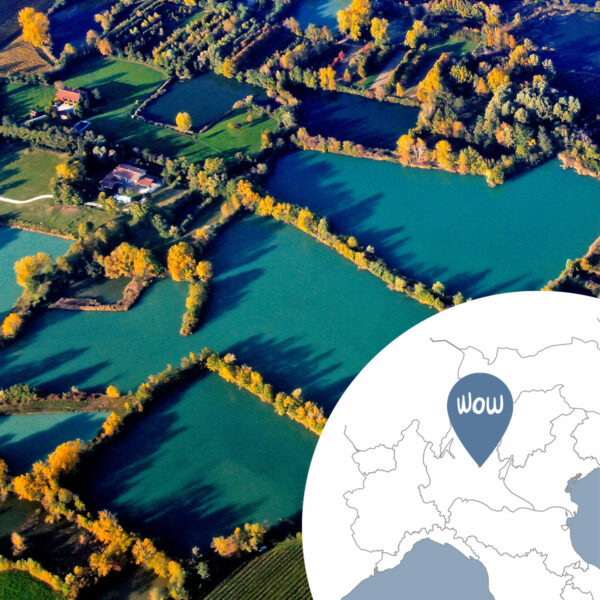 Torbiere del Sebino Natural Reserve
Italy
Iseo (BS)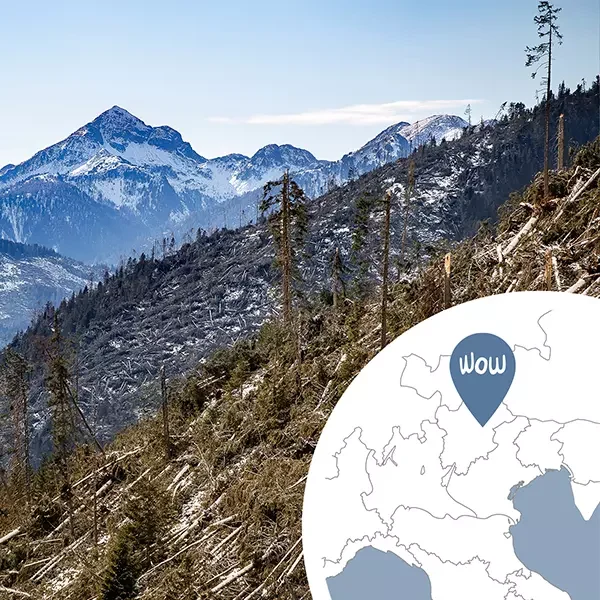 Val di Fiemme
Italia
Val di Fiemme (TN)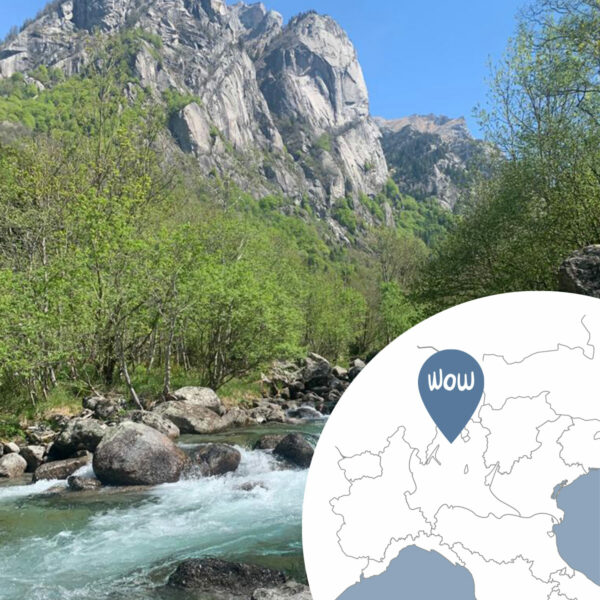 Val di Mello
Italia
Val Masino (SO)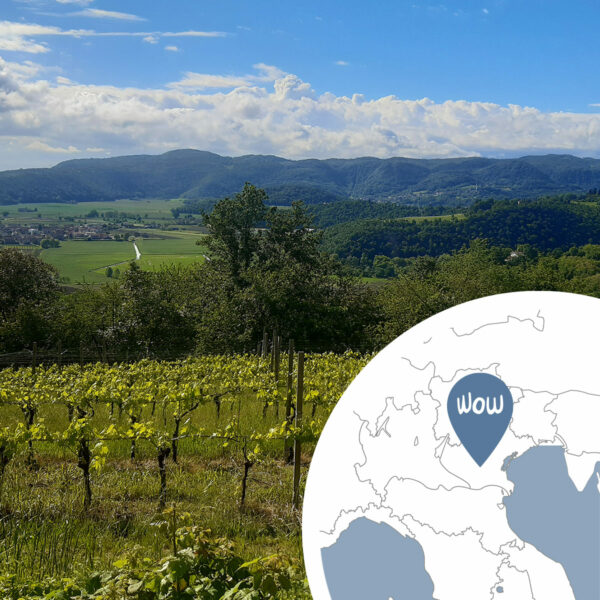 Vineyards Forest
Italia
Arcugnano (VI)
Which species do you prefer?
Select the tree you want to plant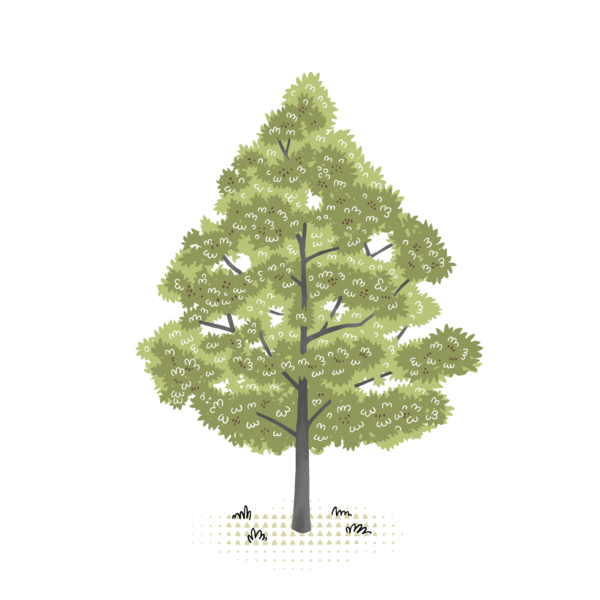 Alder
Chosen to build much of Venice's foundation.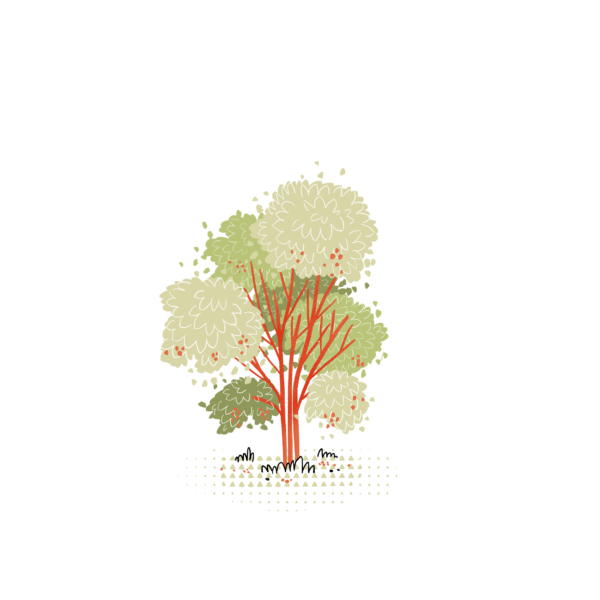 Alder buckthorn
It often grows near river banks.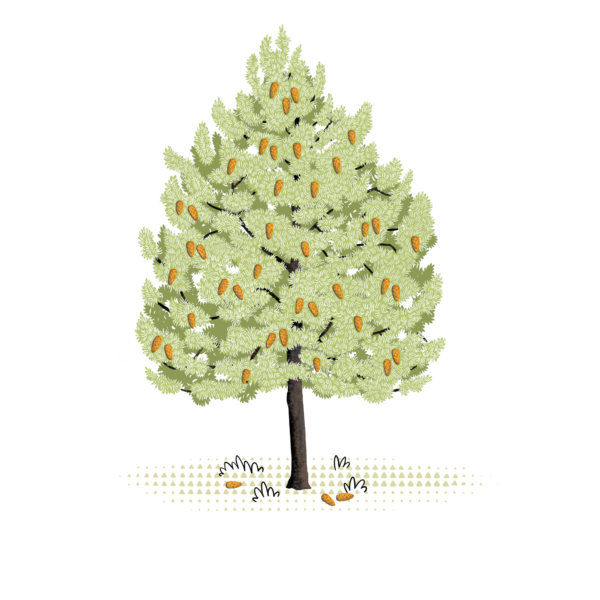 Aleppo pine
In Greece its resin is used to make "retsina," a resiny wine.
Alpine laburnum
Small shrub that colors the mountains yellow from May to June thanks to its flowers.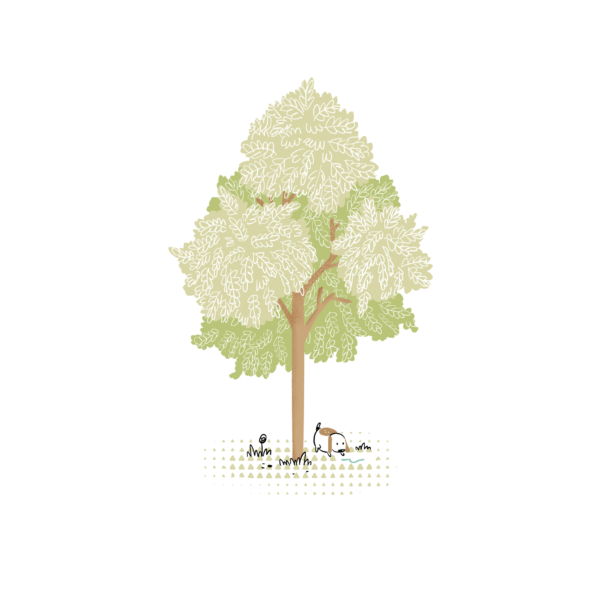 Ash
It is perfectly suited to both rural and urban environments.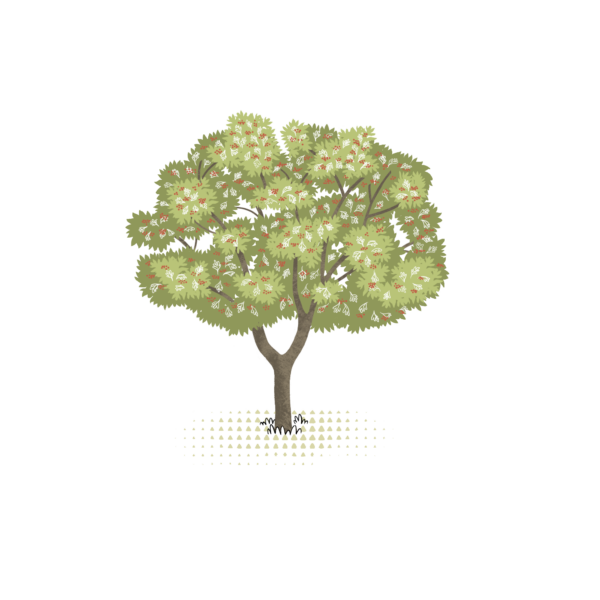 Azarole
It grows thirst-quenching fresh fruit similar to apples.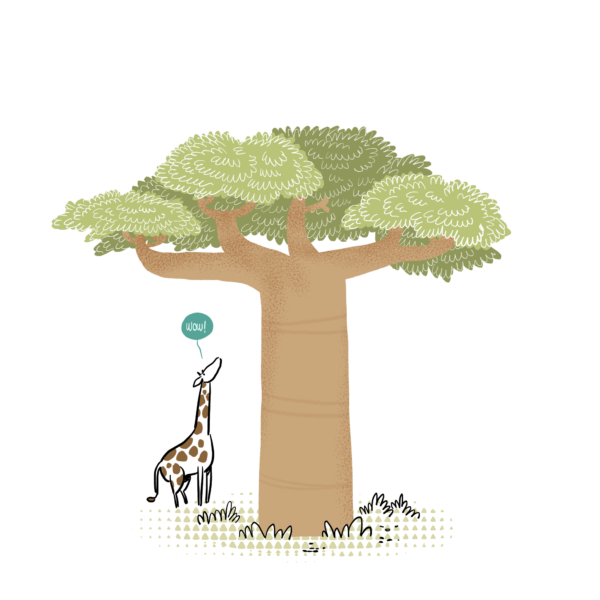 Baobab
Popularly known as the "Tree of Life" for its healing and therapeutic effects.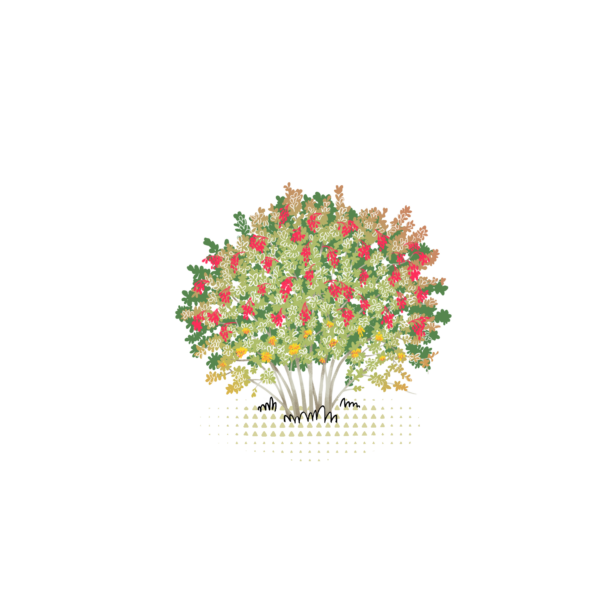 Barberry
It produces small edible berries rich in healing properties.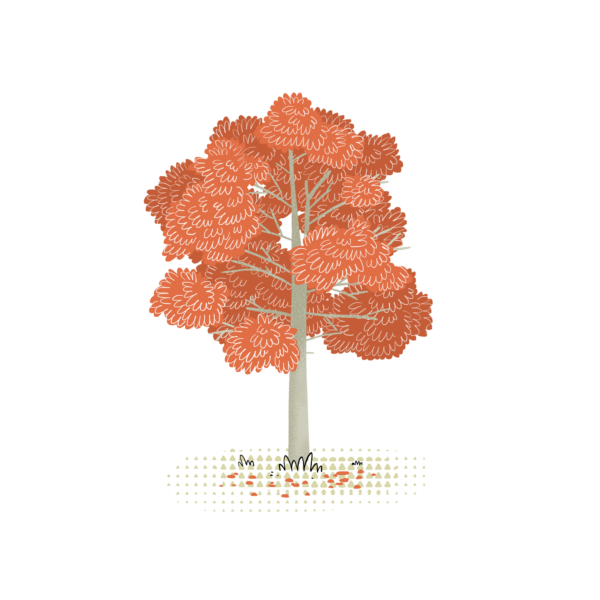 Beech
One of the most cherished species by our little wild friends.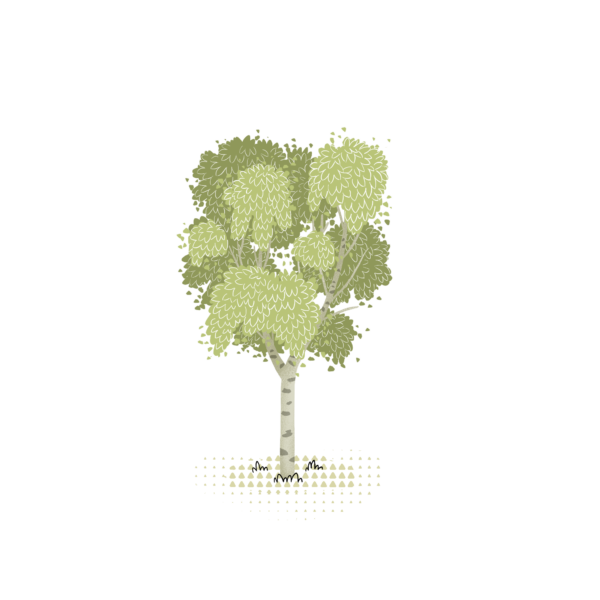 Birch
A symbol of femininity for many cultures, it is associated with the beginning of life cycle and birth.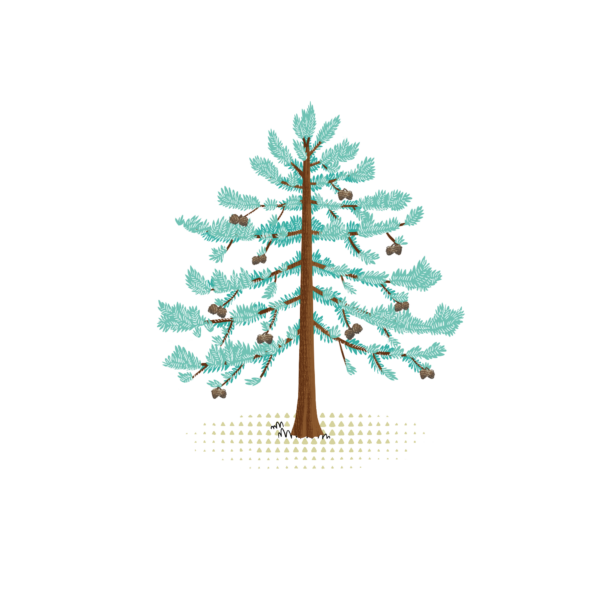 Black pine
Able to withstand intense cold and severe temperature fluctuations.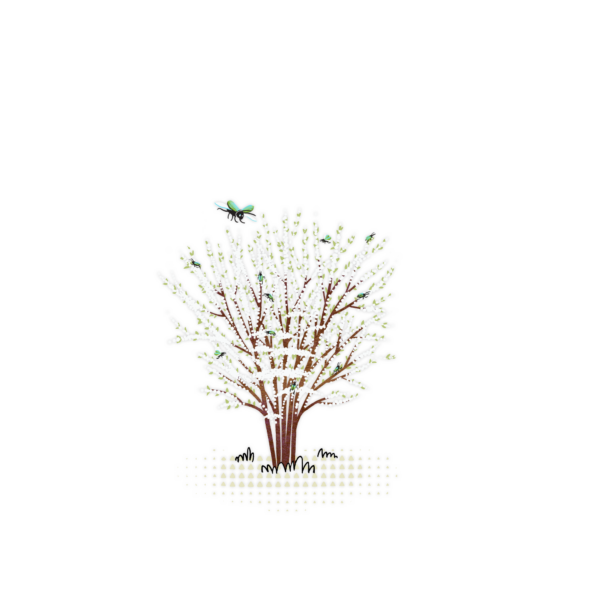 Blackthorn
Perennial shrub that forms unbreakable hedges, a shelter for small mammals and birds.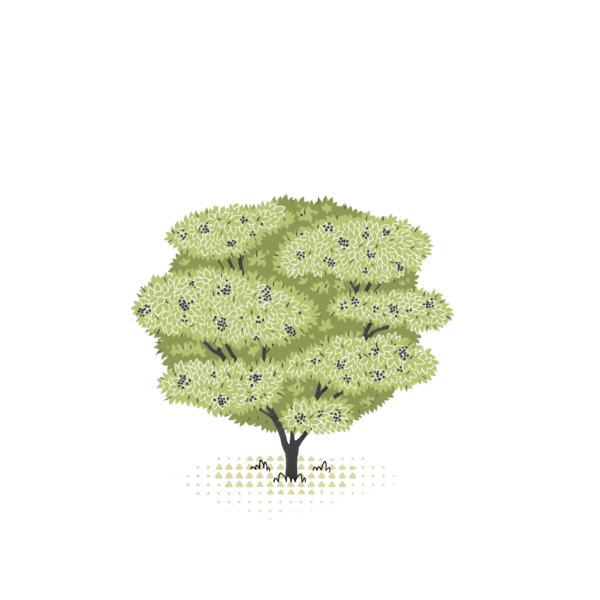 Buckthorn
Bushy shrub with a crooked stem and irregular crown.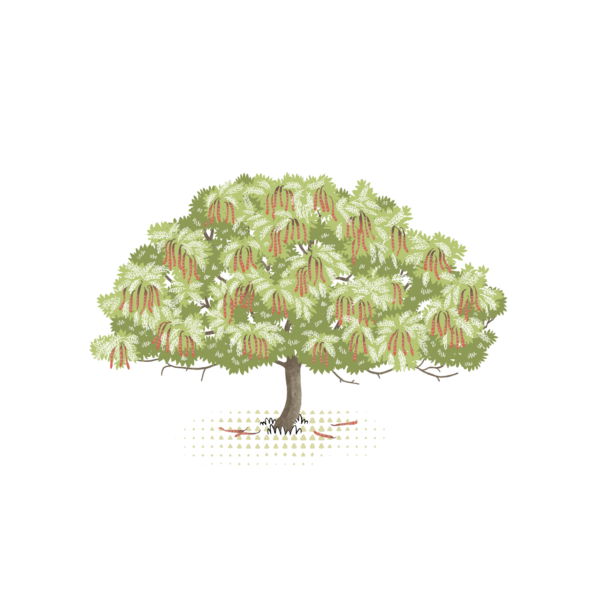 Carob
A slow-growing perennial tree, it live to be hundreds of years old.
Cherry plum
It's a plant much loved by bees and pink lovers.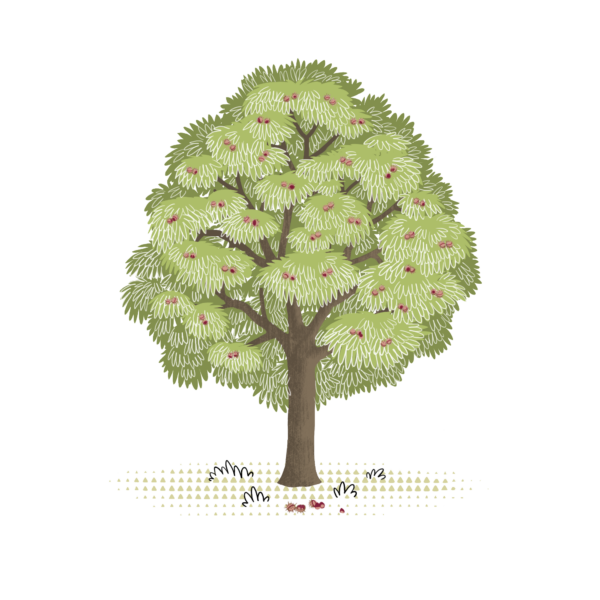 Chestnut
Its fruits for hundreds of years have supported the Mediterranean peoples.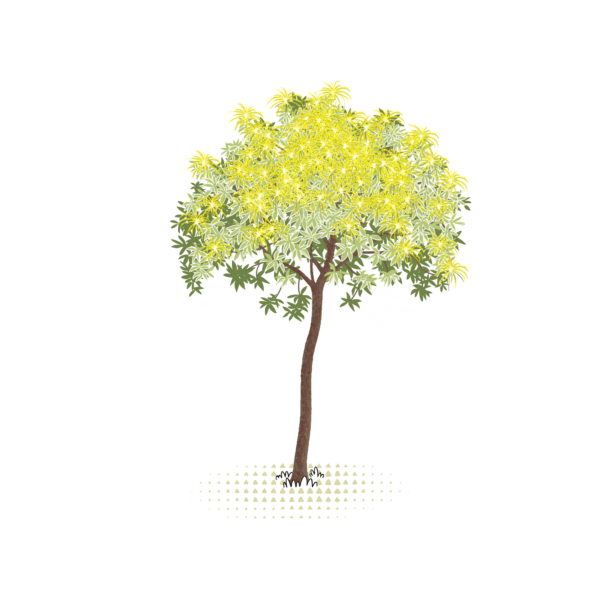 Cloven Oak
Fast-growing tropical tree: it's insect-resistant.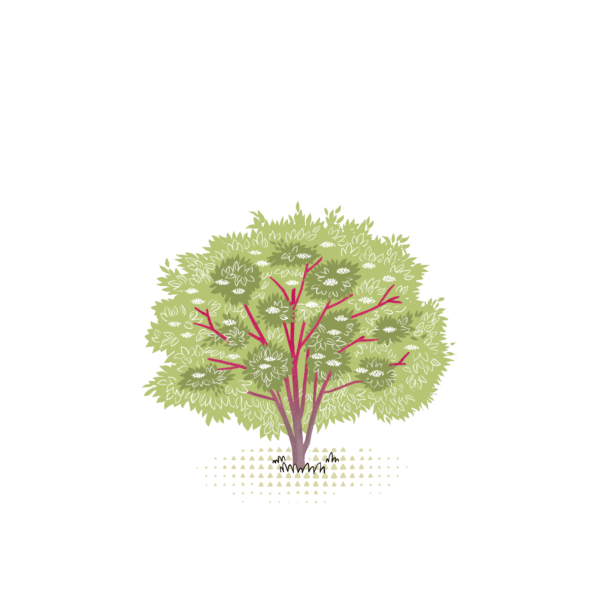 Common dogwood
It owes its name to the red leaves of autumn and the hardwood of its branches.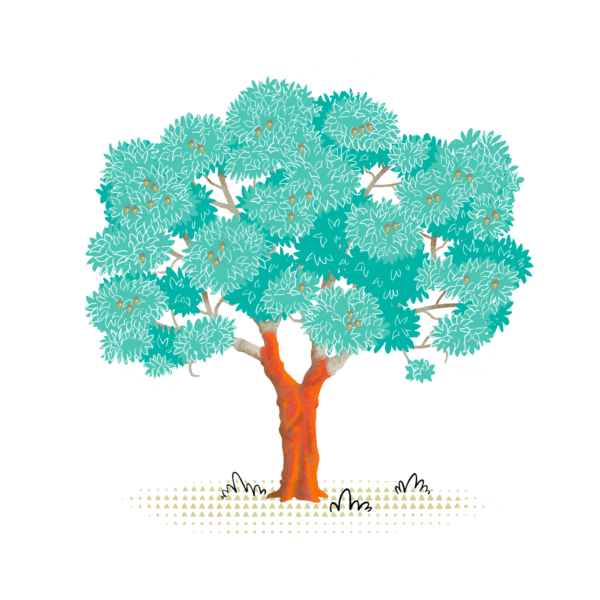 Cork oak
Evergreen tree from which cork is extracted.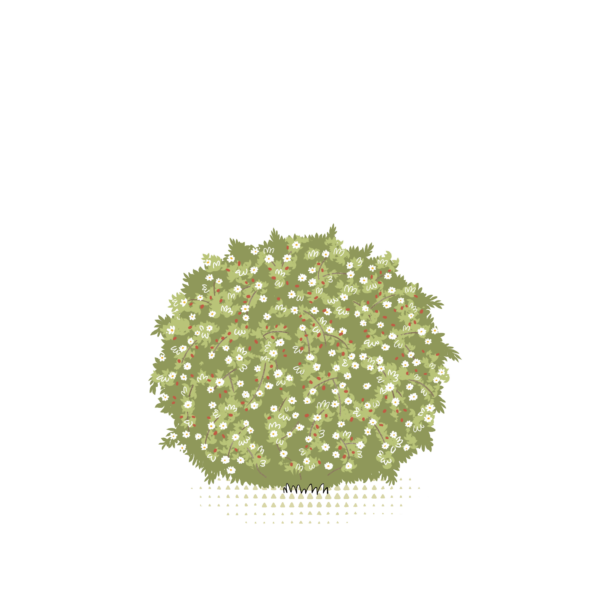 Dog rose
The mother of all roses, the most common wild species in Italy.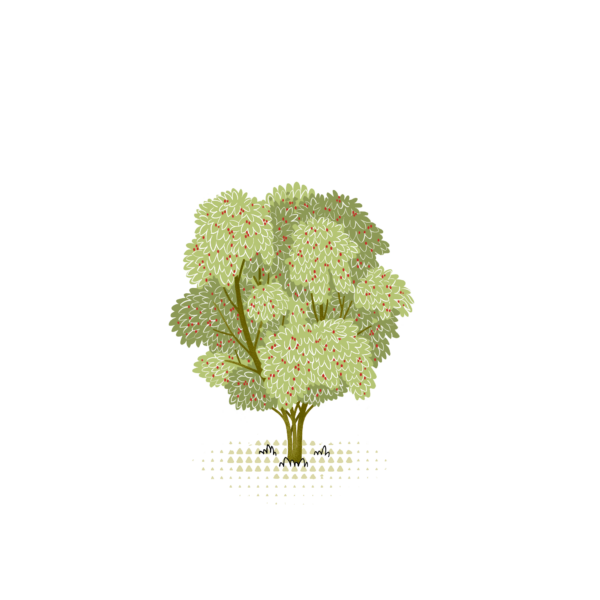 Dogwood
It produces berries extremely rich in vitamin C.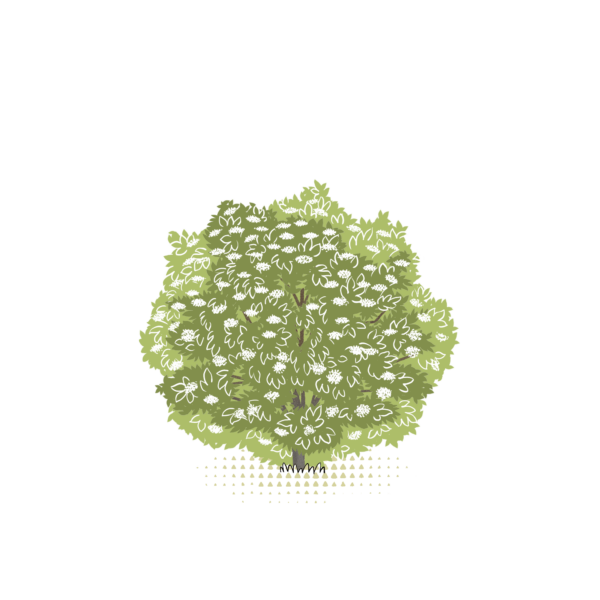 Elderberry
Wild plant widespread in Europe, with magical powers.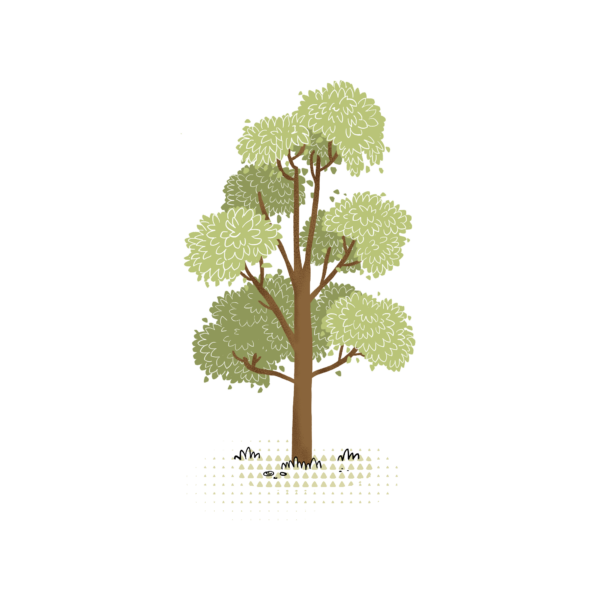 Elm
It is an excellent windbreak, and its thick foliage provides plenty of shade.
European fly honeysuckle
Small shrub that does not like to shave. It grows in deciduous forests of lowlands and mountains.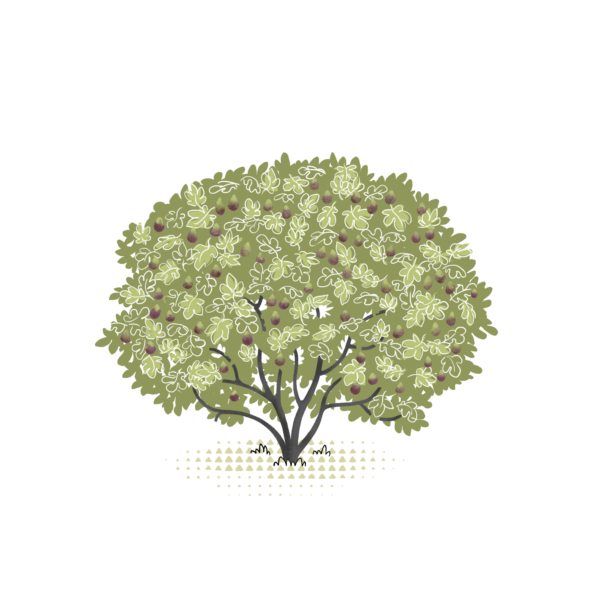 Fig
The legend says it only grew on Mount Olympus and just the gods could eat it.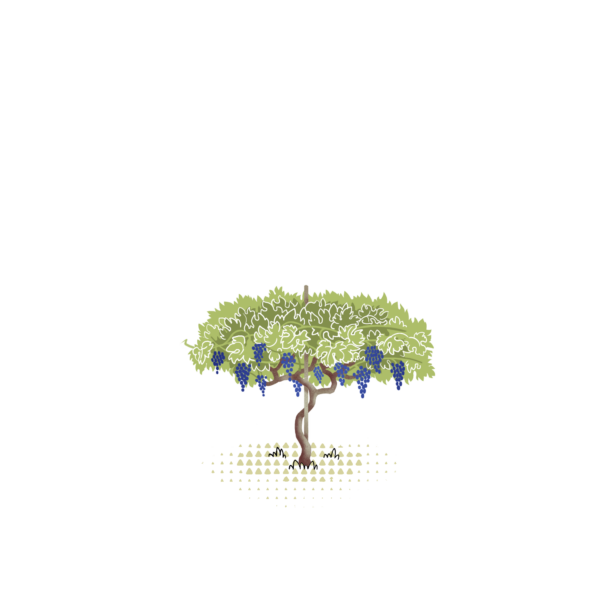 Grapevine
Shrub widespread all over the world, yet popular in Georgia and Armenia.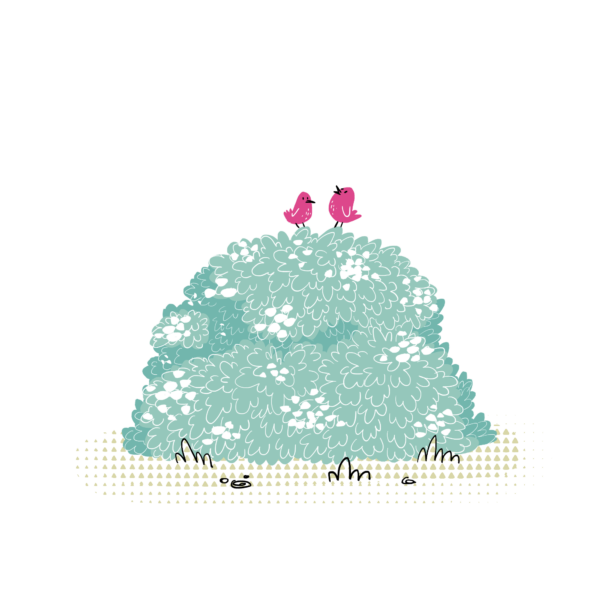 Guelder rose
Ornamental shrub characterized by its white umbrella-shaped flowers.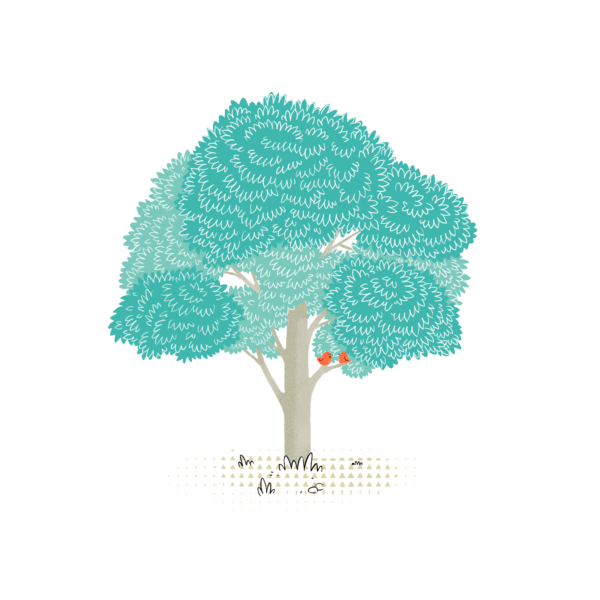 Hackberry
Large, tall, and sleek tree with a rounded canopy.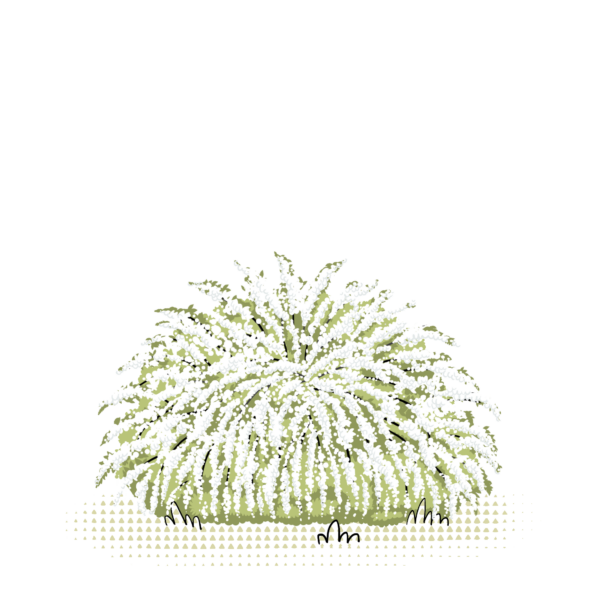 Hawthorn
Known as 'the heart plant,' it is highly valued for its heart-protective benefits.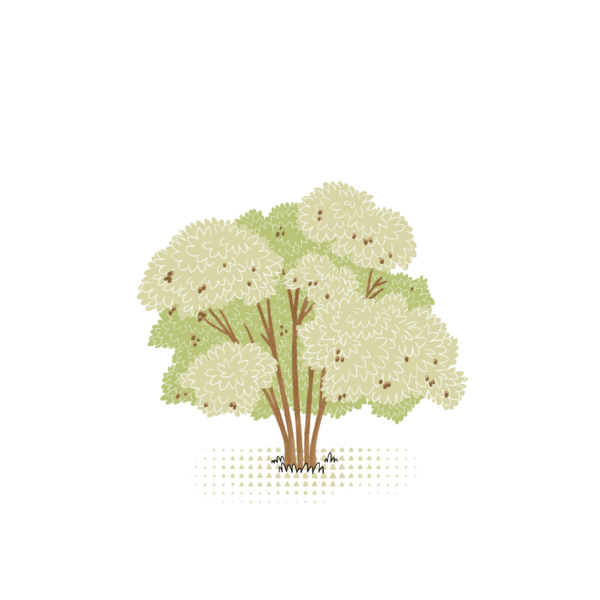 Hazelnut tree
Fruit tree grown in several varieties for fruits, used in the confectionery industry.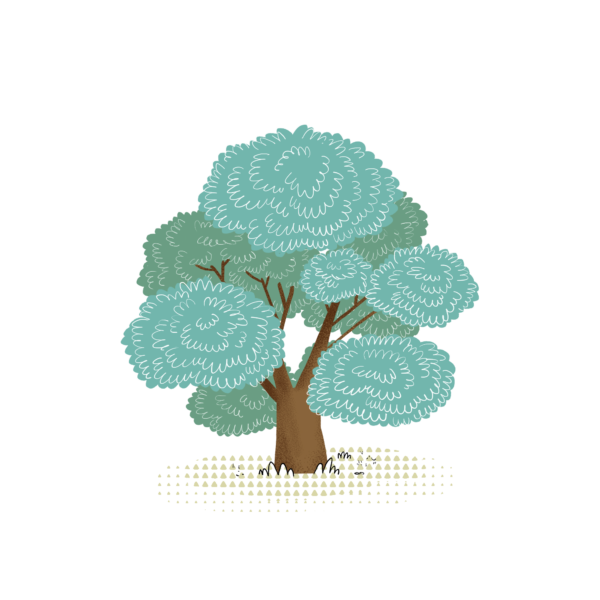 Holm oak
Evergreen oak is typical of Mediterranean areas.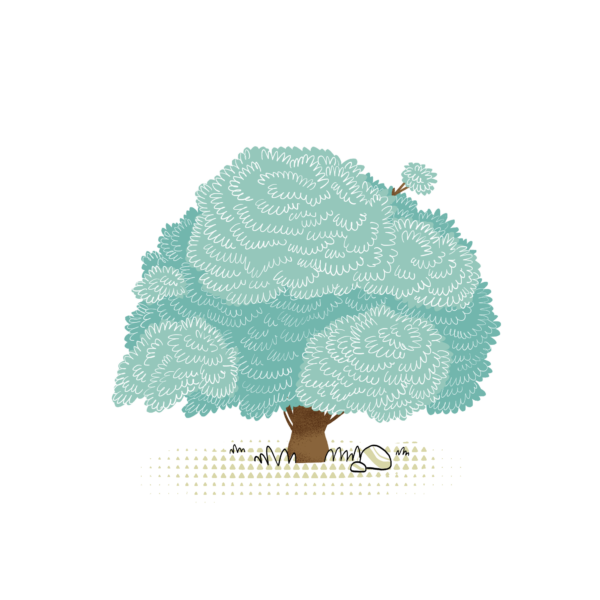 Hornbeam
Its name is derived from "horn" and relates to the distinctive hardness of the wood.
Ironwood
Evergreen tree typical of Asia, about 10 meters tall, with valuable wood.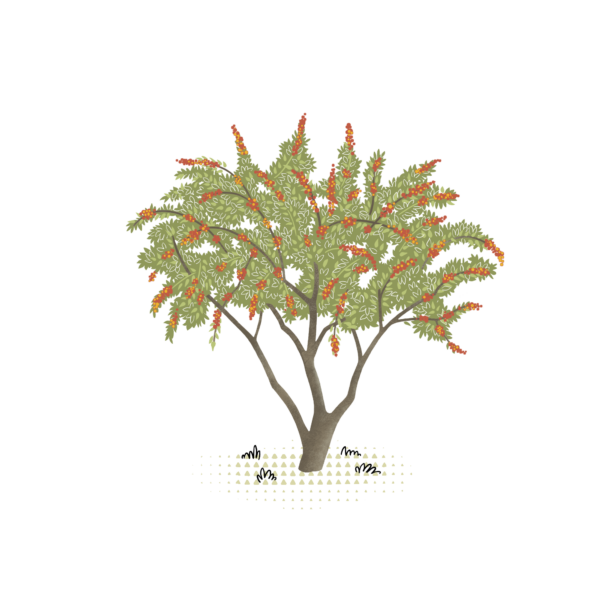 Japanese silverberry
Native to East Asia, resistant to both severe cold and drought.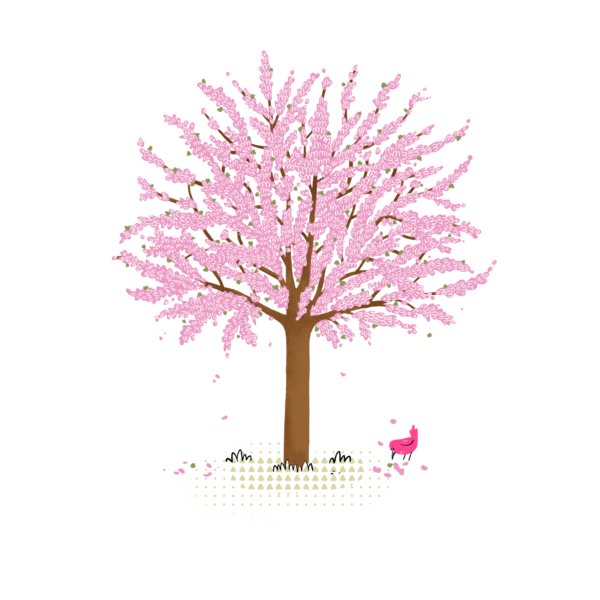 Judas Tree
A tree with incredible deep lilac blooms and fiery red berries.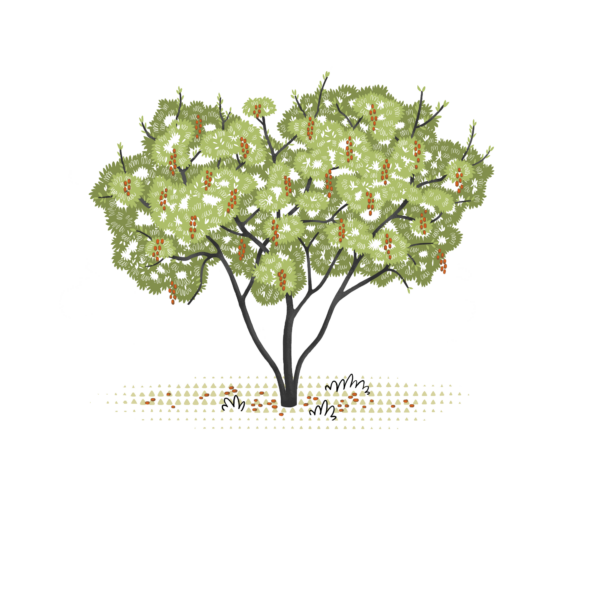 Jujube
Also known as Chinese Date, it is a long-lived tree.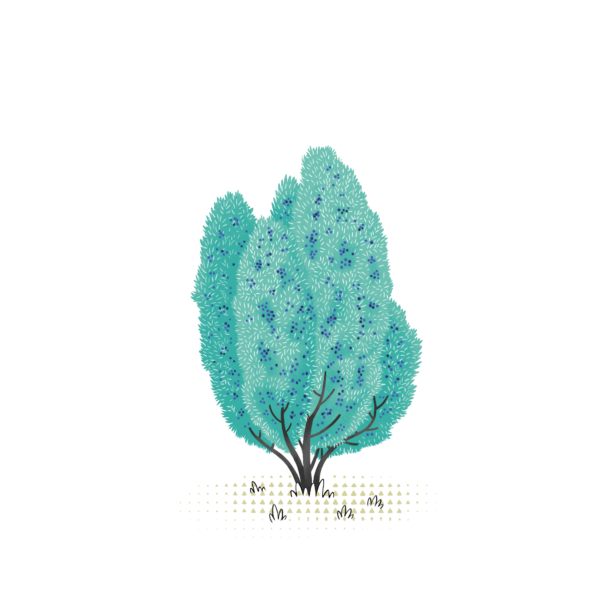 Juniper
An evergreen shrub that grows in sunny, rocky places and produces the famous blue-purple berries.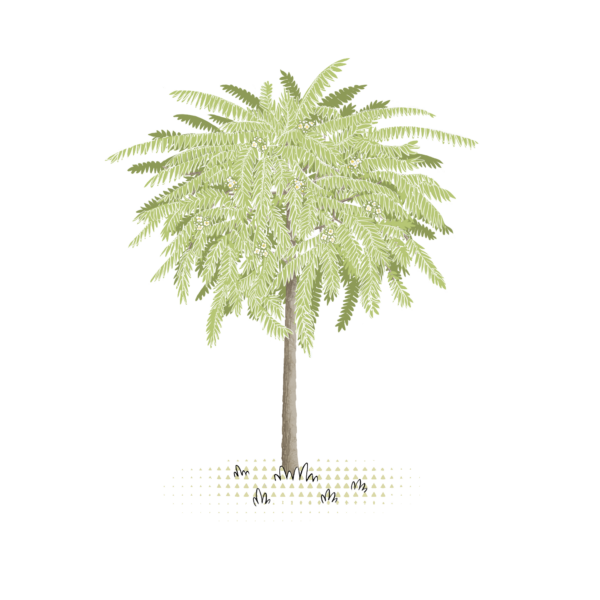 Kalam
Very long-lived tropical tree with stem whose diameter can reach up to two meters.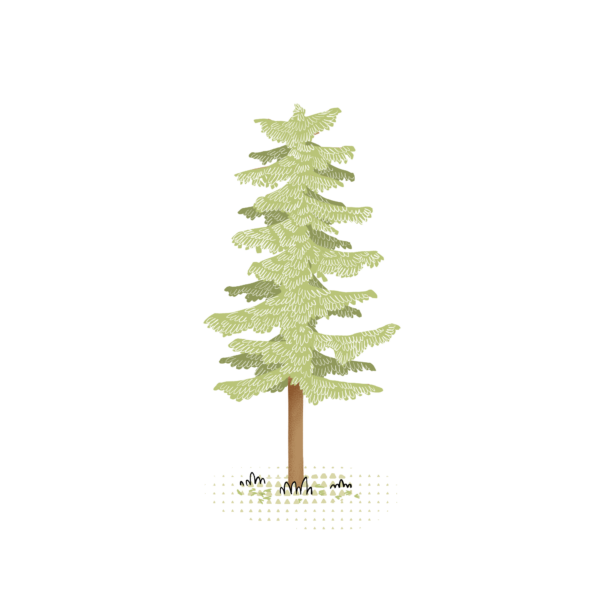 Larch
Conifer native to the mountains of Central Europe known for its cold resistance.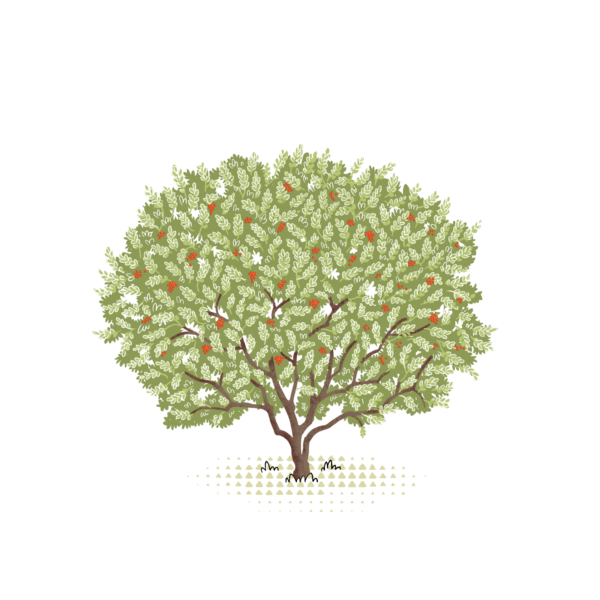 Lentisk
"Mastic tree" renowned for the resin and oil made from its berries.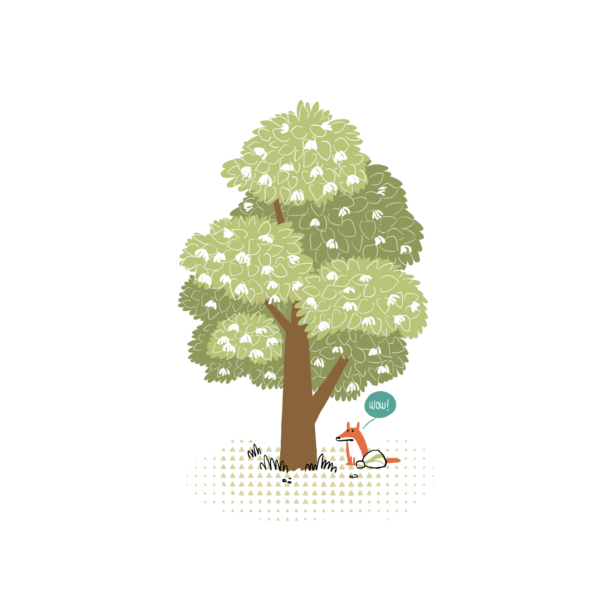 Linden
Large majestic tree with a distinctive scent.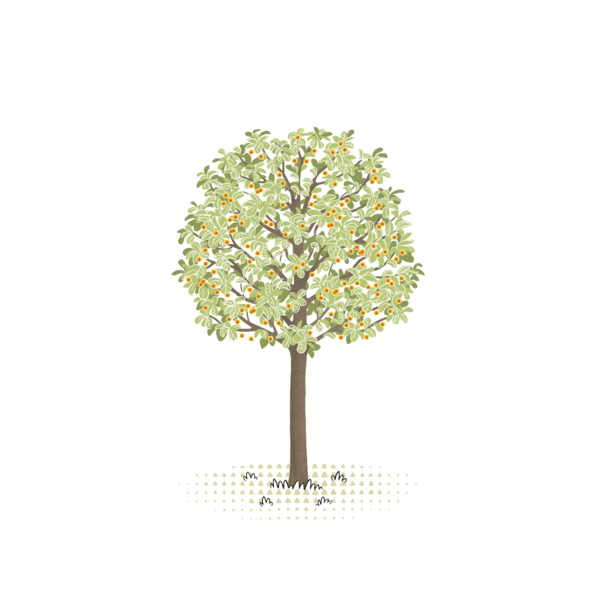 Lonkida
Asian species popular for its wood.
Manna ash
Manna does not come from heaven, but from the Manna Ash!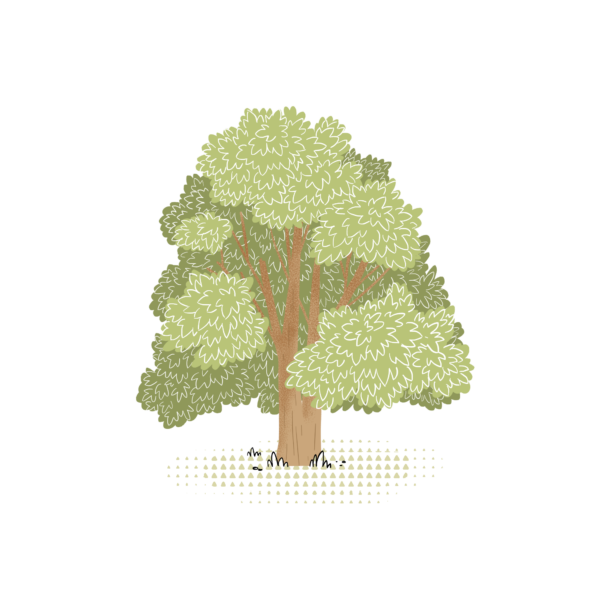 Maple
Thanks to its yellow-amber leaves it's spectacular during the fall season.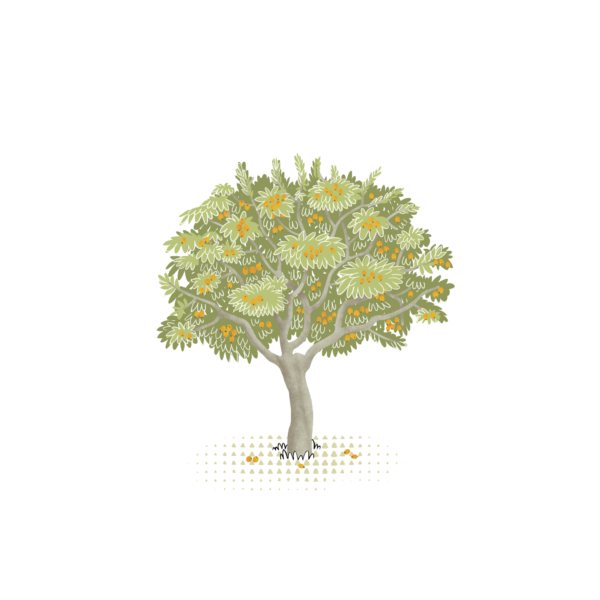 Medlar
Of all fruit trees, it is the first to flower and the last to ripen.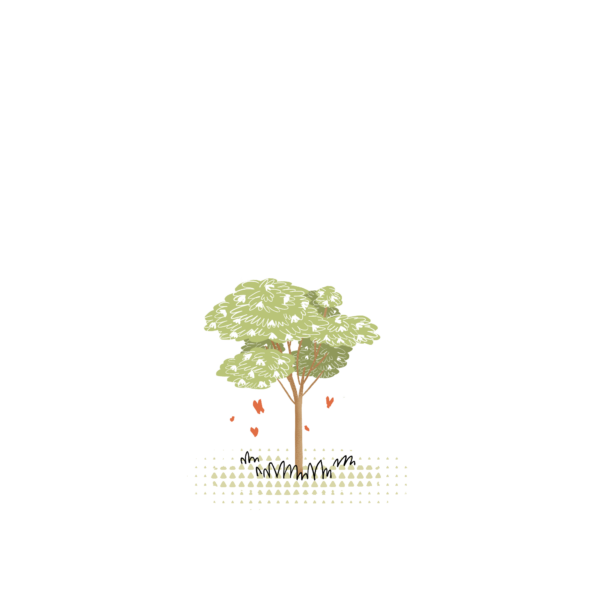 Moringa
African "Miracle Tree", rich in beneficial properties.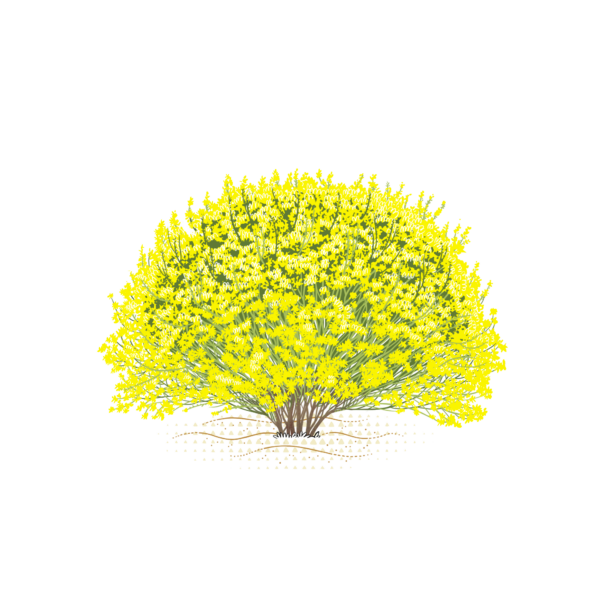 Mount Etna broom
Called "the volcano yellow gold" for the bright yellow color of its flowers.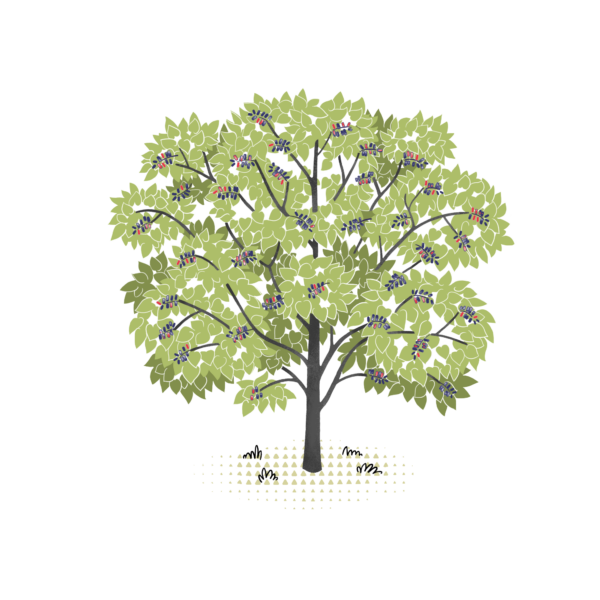 Mulberry
Imported into Europe to produce silk through silkworms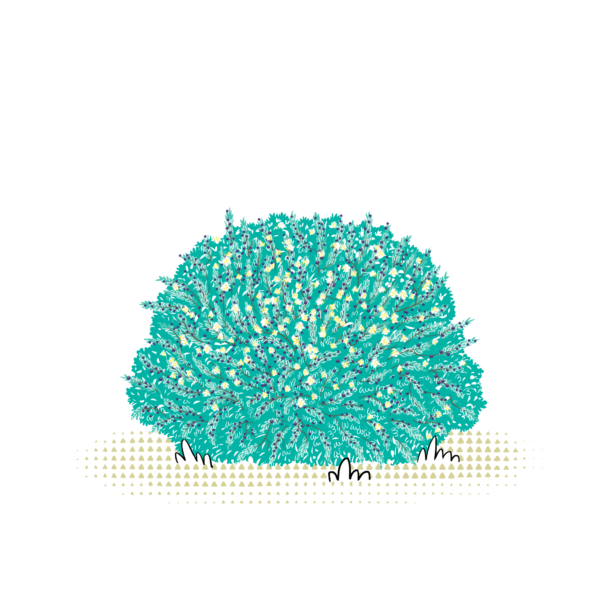 Myrtle
A spontaneous species typical of the Mediterranean shrubland.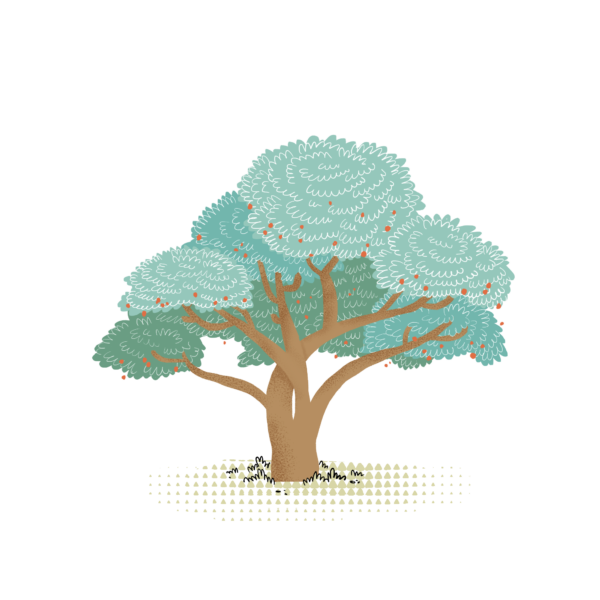 Nerè
African locust bean grown mainly for its pods, a source of income for the locals.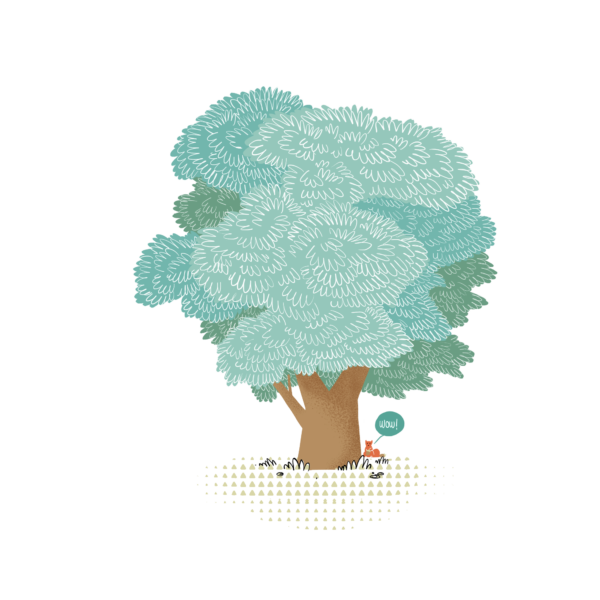 Oak
Symbol of strength, one of the most beloved species in the common imagination.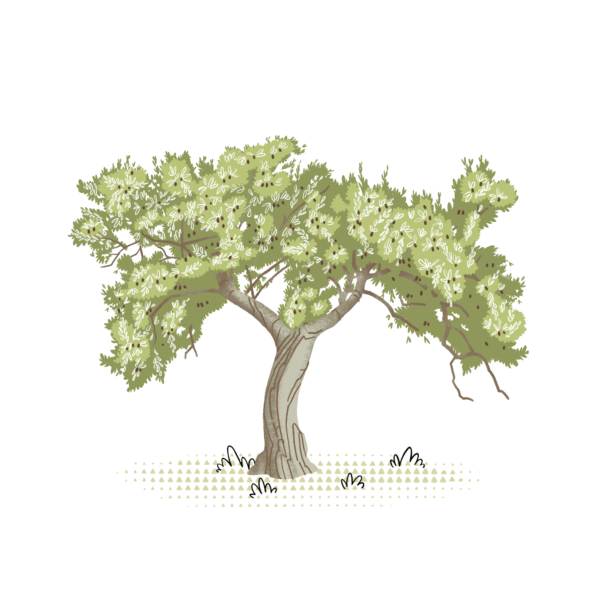 Olive
Evergreen deciduous tree that grows mainly in the Mediterranean basin.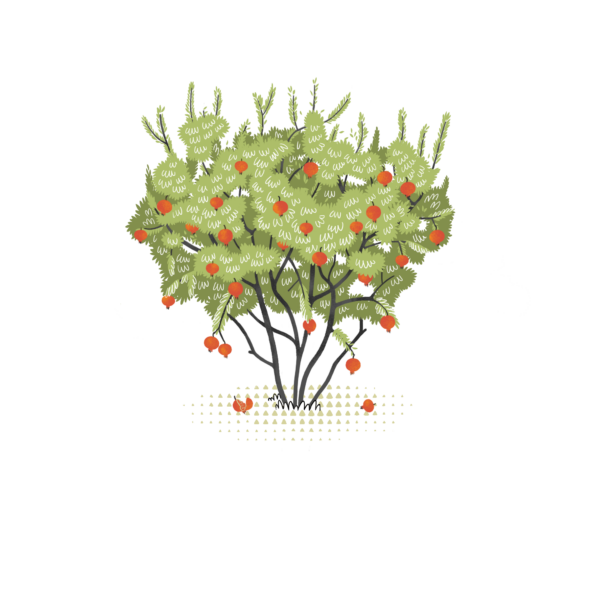 Pomegranate
The city of Granada is named after this fruit representing abundance, fertility, and passion.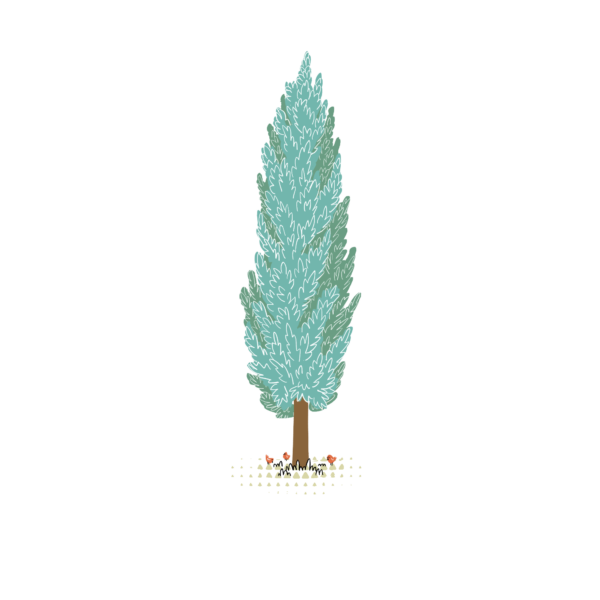 Poplar
Tall, lean and long-lived, suitable for boulevards.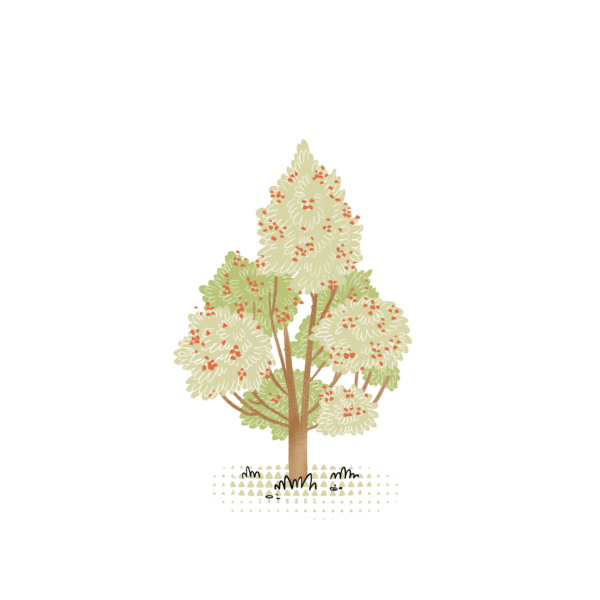 Rowan
Mediterranean plant very much loved by birds.
Scots pine
With an unmistakable balsamic scent, its essential oil is used to relieve stress and tension.
Sea buckthorn
Small shrub with intricate and throny branches. It saves us from soil and coastal erosion thanks to its roots.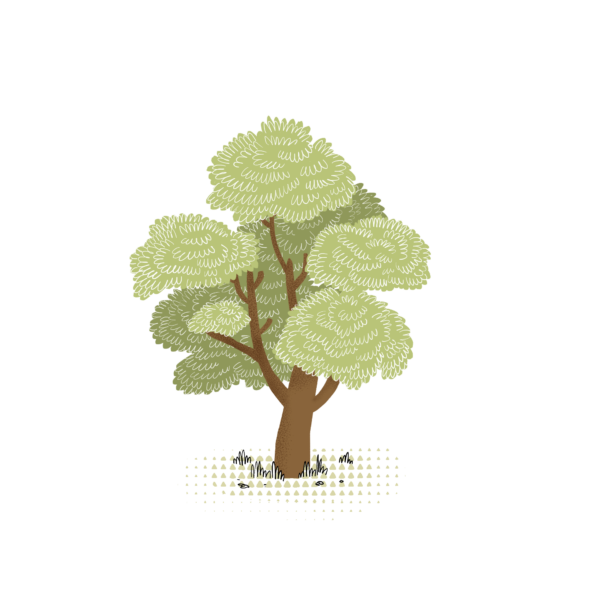 Shea tree
"Butter Tree" known worldwide for the produce made from the pressing of its seeds.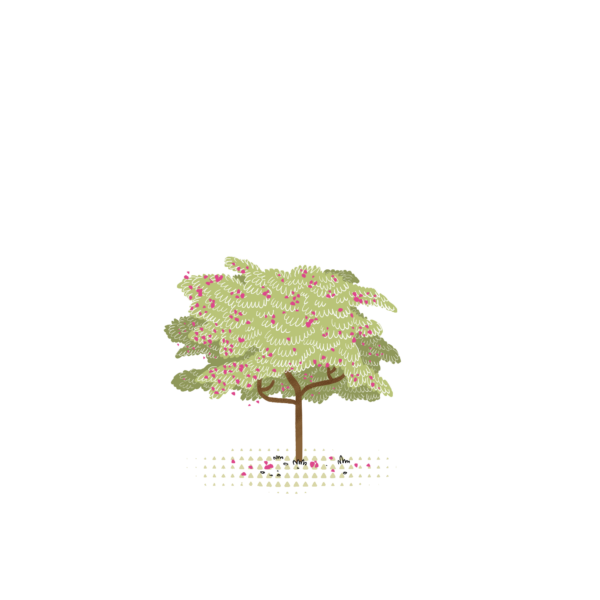 Spindle
Also known as "Priest's Beret," in autumn it gives its best.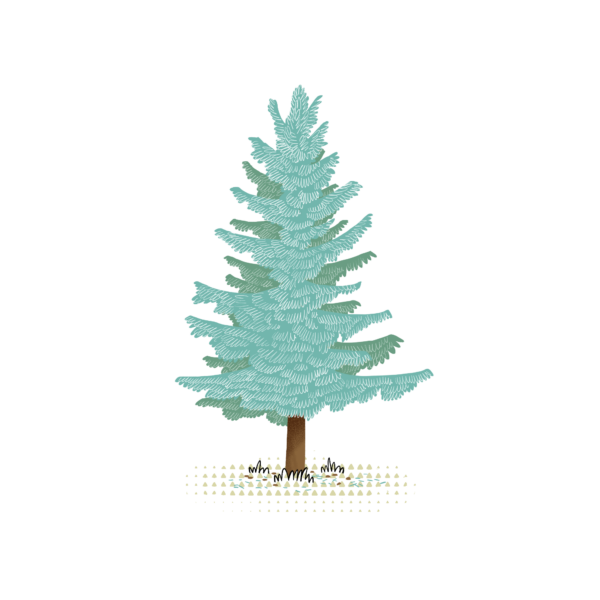 Spruce
It conveys positivity and even a dash of Christmas spirit all year round.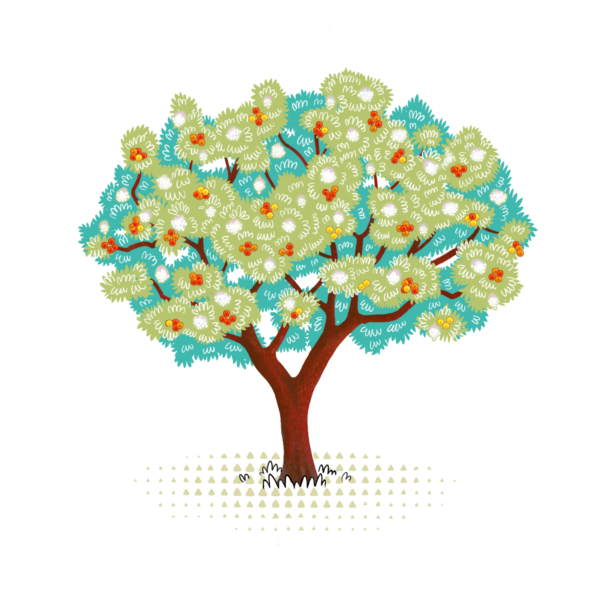 Strawberry tree
A typical Mediterranean shrub, because of its colors it has become a symbol of the Italian tricolor.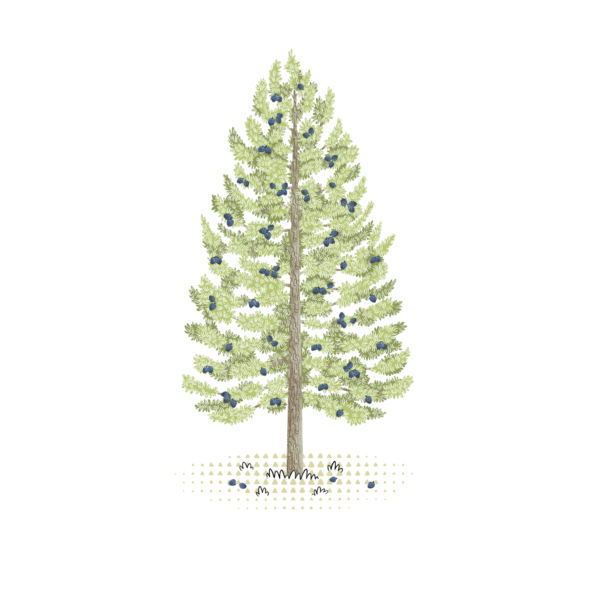 Swiss pine
Also known as stone pine or "sleep tree" is a needle-leaved evergreen tree that can grow to over 300 years old.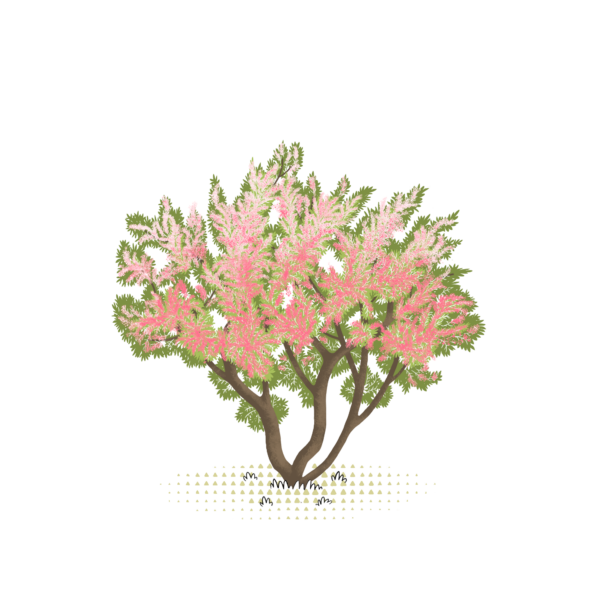 Tamarisk
Ornamental shrub with magnificent pink flowers.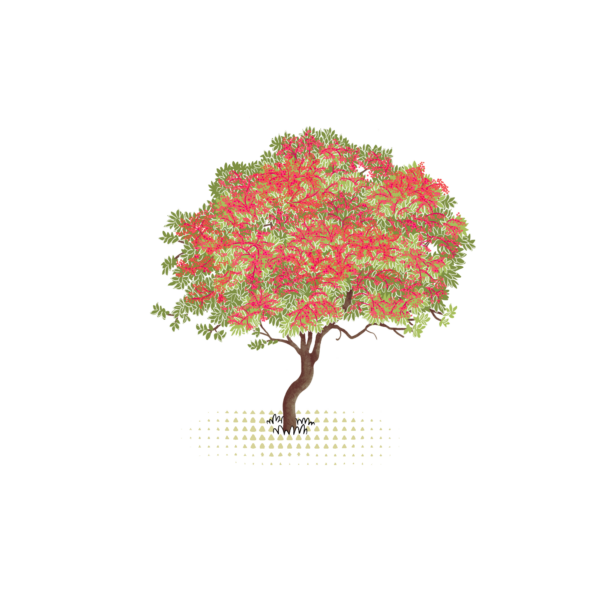 Terebinth
It grows beautiful red berries typical of the Mediterranean bush.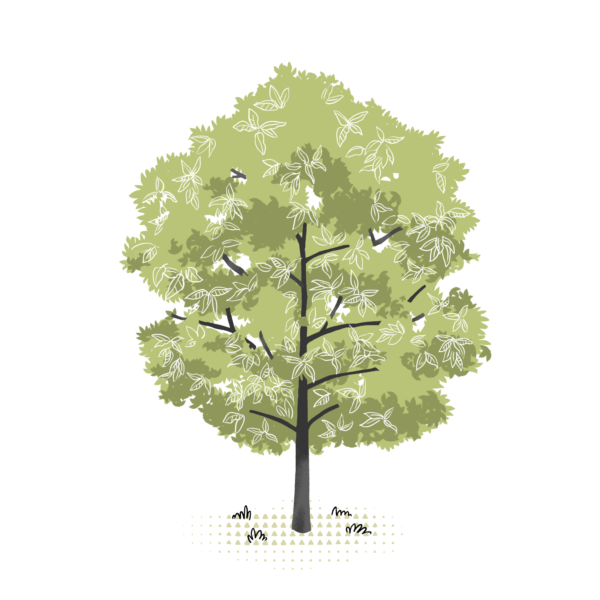 Walnut tree
It loves solitude and produces the highest quality wood.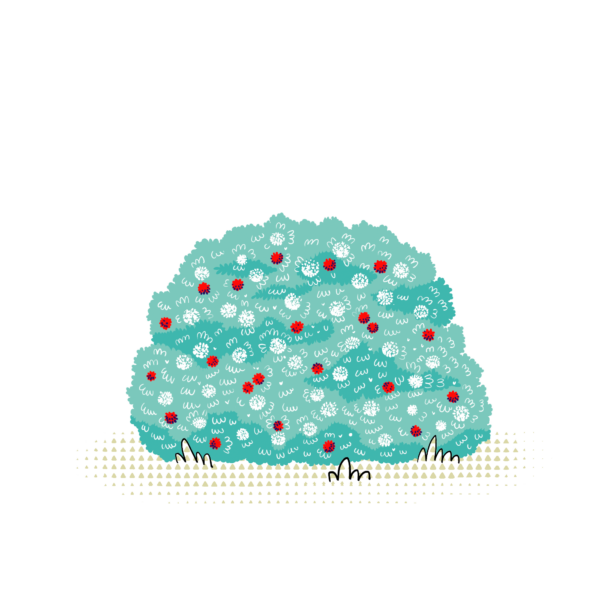 Wayfaring tree
Small ever-green bush with flowers blooming from spring to autumn.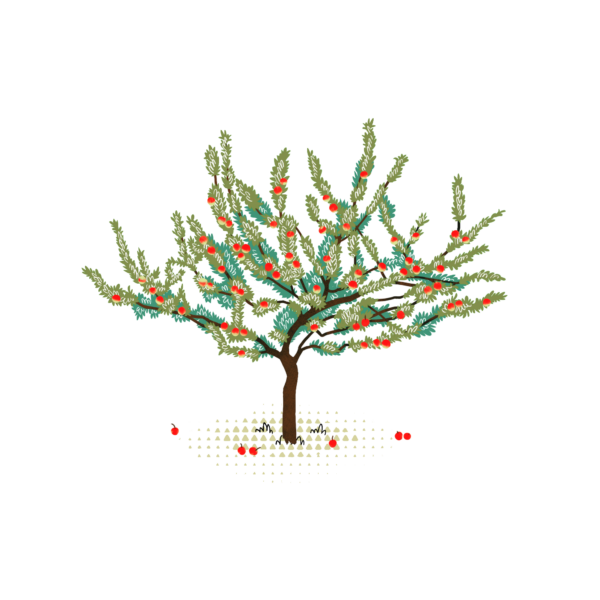 Wild apple tree
It grows in forests and hedges in Europe and the Middle East.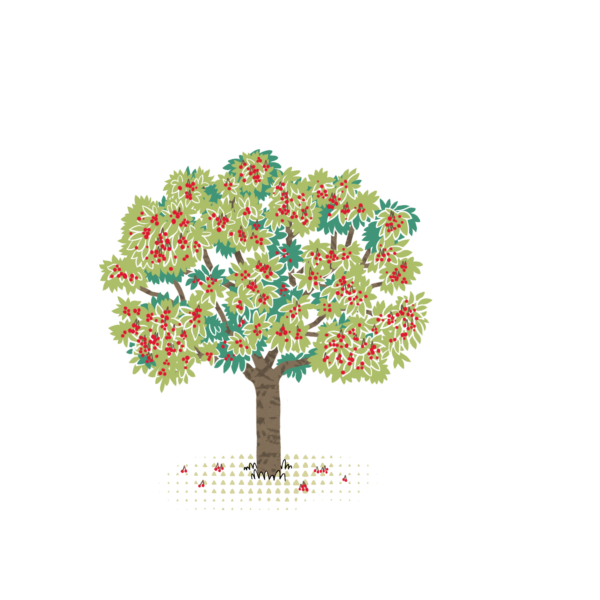 Wild cherry
Tree with a very ancient origin, dating as far back as the Bronze Age.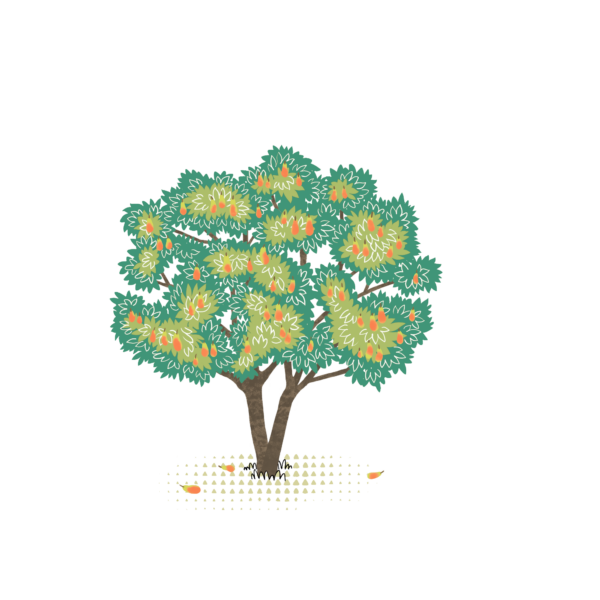 Wild pear
Wild species with hard, firm wood.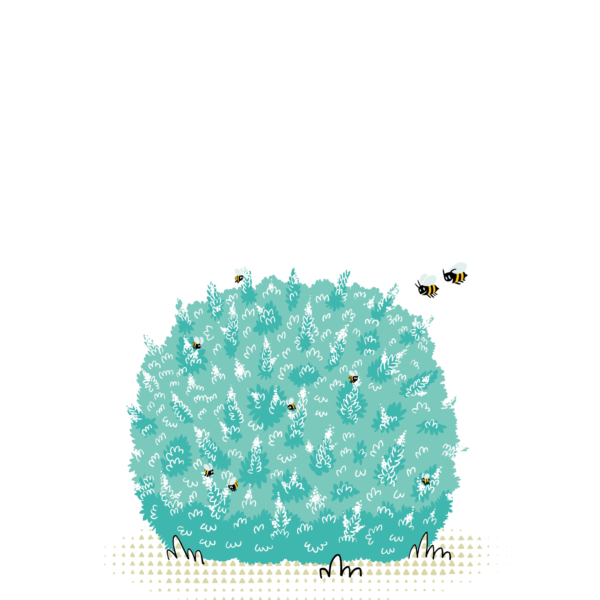 Wild privet
A perfect species for urban forests also because it is much loved by bees.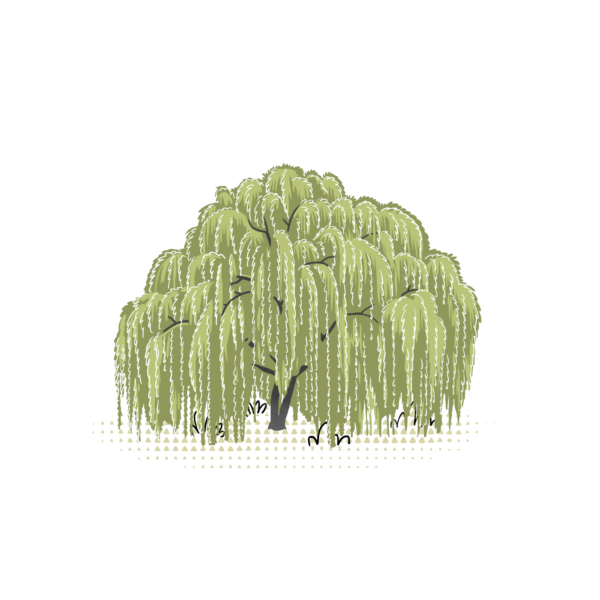 Willow
The term Willow has Celtic origins and it means "near the water."
How many trees do you want to grow?