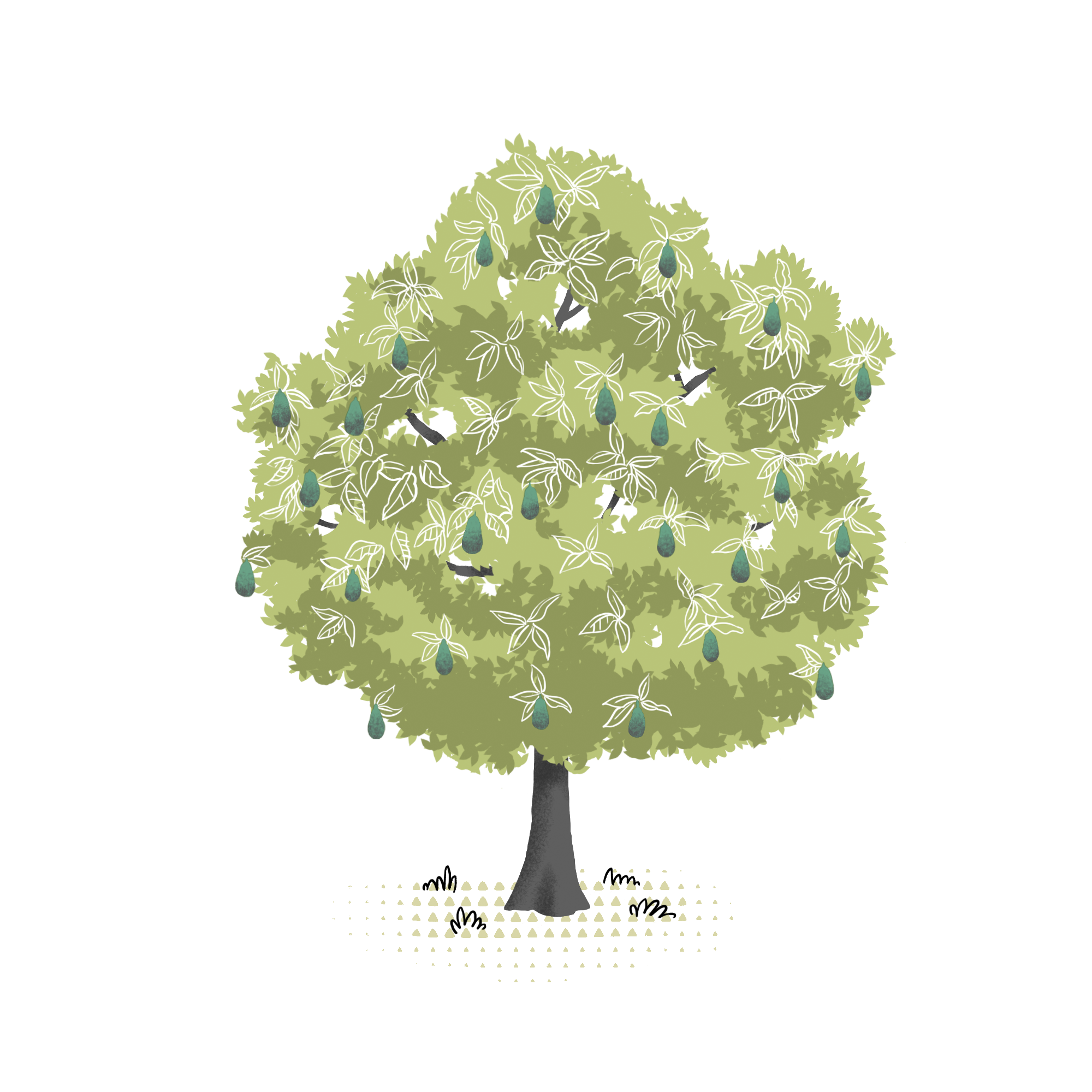 Adventurous people
Lovers of good things
An evergreen tree native to the Caribbean with memorable fruit. Avocados mature only after being harvested and, if over-exposed to the sun, they get sunburned, just like people! Recipes with avocados have conquered the entire world, and some crops of this fruit have even landed in southern Italy. Dedicated to those who would eat avocados even for breakfast, and to those who already do!
Scientific name: Persea americana
Common name: Avocado
It is a member of the Lauraceae family. The plant from Latin America is well-known for its mouthwatering, large-seeded fruit. Being a tropical plant, it prefers a warm climate, which is why the first cultivations are springing up in Italy as well, especially in Sicily. It can reach up to 20 m in height, but is usually more modest in size due to pruning. In fact, it grows rapidly, in 3-4 years reaching the size of a 10-year-old orange tree.
The people native to Central and South America cultivated this fruit even before the arrival of Christopher Columbus and decided to name it after the food morphology. Also called the "alligator pear," this fruit has flesh very similar to butter and with a delicious flavor, as the conquistadores already said.
Recently, the benefits of avocado have been confirmed by scientists, who have been studying the properties of the oils it contains. Avocado oil could be a powerful ally not only in the defense against aging and the action of free radicals, but also in the prevention and treatment of certain degenerative diseases. In addition, just from a peculiar variety of the avocado a strong natural antibiotic has been discovered.
of CO2 captured over a year
Forests where you can grow your own Avocado, adopting or giving it away.