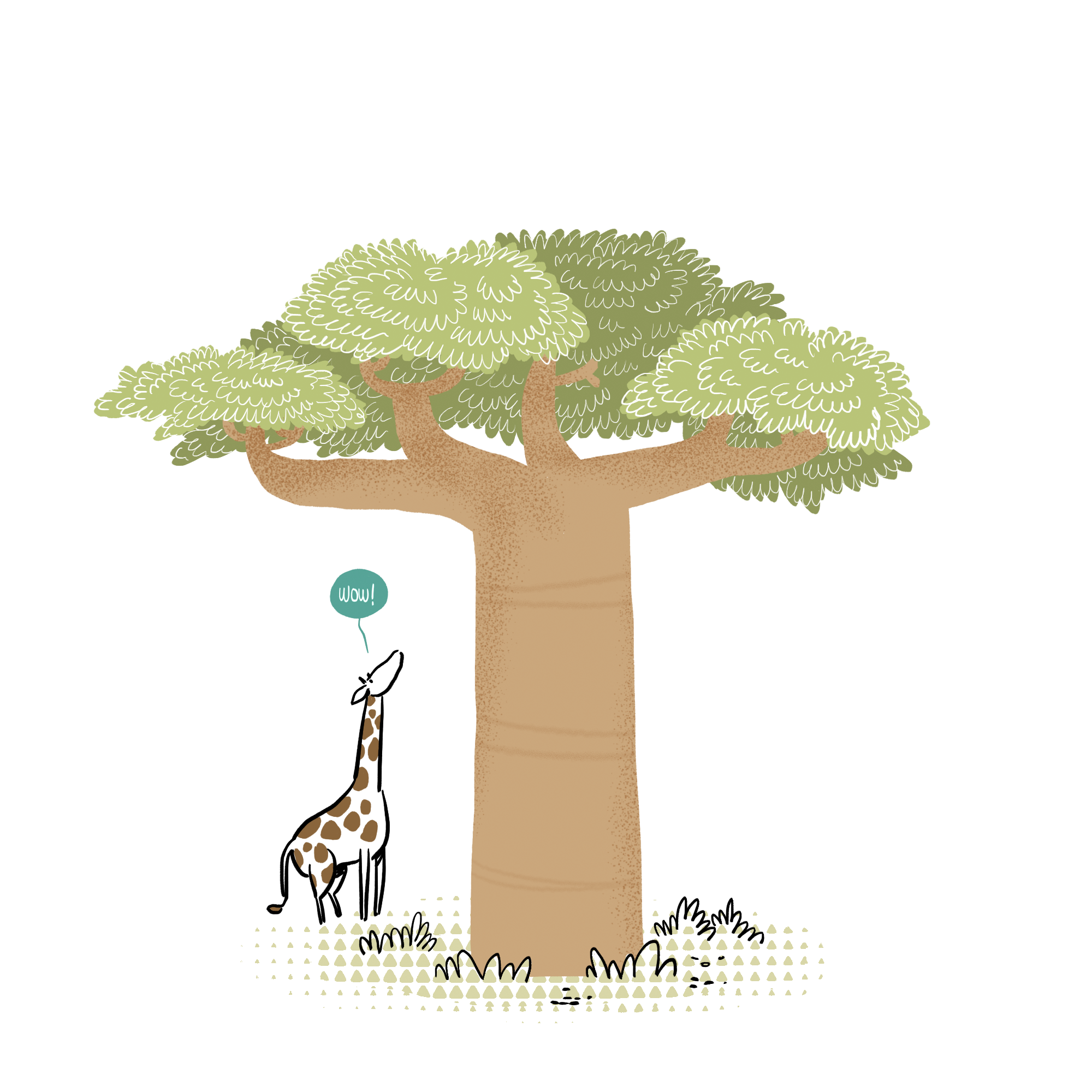 Determined people
Lovers of good things
Trendiest people
One of the native trees of the Africa, the Baobab is more than a badge of strength; it is a literal resource for both animals and people. Popularly known as the "Tree of Life", it is capable of collecting up to 32,000 liters of water. Its fruit has been used for centuries for its healing and therapeutic effects in cases of fever, malaria and vitamin C deficiency. Perfect for those who like to go big.
Scientific name: Adansonia
Common name: African Baobab
Belongs to the Bombacaceae or Malvaceae family. Its branches, arranged radially at the top of the trunks, are completely bare during the dry season. The foliage is filled, for a few months of the year, with palmate compound leaves. During the short flowering period, the Baobab displays big, strongly scented flowers, which open at night. They produce ovoid fruits with an edible pericarp and a large kidney-shaped seed.
Some African legends tell that if someone is buried in the trunk of a baobab tree, their spirit will remain there as long as the tree remains alive. Another legend has it that the branches of the baobab tree are inhabited by spirits. Perhaps these stories originate in the African tradition of animistic manifestations and are the reason for the sacralization of this majestic tree. Baobabs are considered the abode of the spirits of ancestors and are the object of veneration for many tribes found in various African countries: cutting down a baobab is considered sacrilege.
Baobab can be used for a variety of aims. Its fruits are edible and consumed for their nutritional value and therapeutic properties. The leaves are also used in herbal medicine, chopped or powdered, either for food use due to their beneficial properties or for washing and sanitysing. Baobab powder is considered a true superfood. Very interesting is the use of the large fruit shells, which, when emptied, can serve as dishes or for the construction of knick-knacks and containers. Finally, wood is often used in the construction of plates or othercontainers, and also for building canoes. Baobab fruit is a good source of vitamins (especially vitamins C and B), fiber, essential amino acids and iron. It also has antiseptic, antibacterial and anti-aging properties.
of CO2 captured over a year
Forests where you can grow your own Baobab, adopting or giving it away.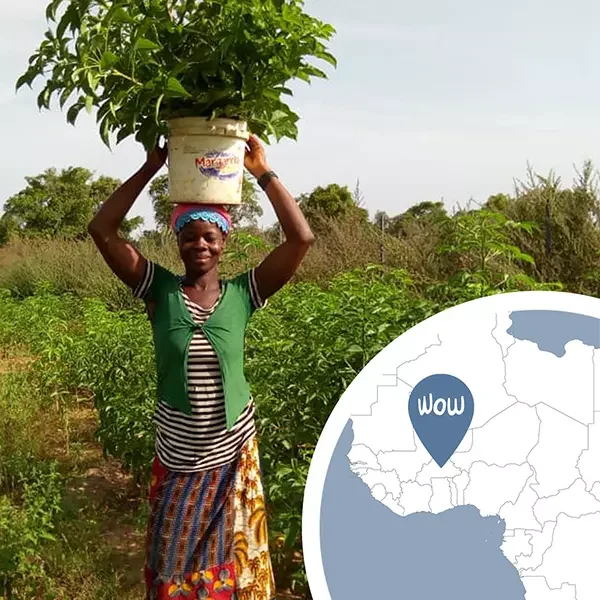 Burkina Faso
Burkina Faso
Bourma