Lovers of good things
Who is always there
An endemic species of Sardinia and Sicily, the Etna Broom is also called "the volcano yellow gold" for the bright yellow color of its flowers. It is considered more of a tree than a shrub because it can grow up to 10 meters in height. It is used in dyeing to achieve a yellow coloring on wool or silk. Recommended for people who are cheerful and always smiling.
Scientific name: Genista aetnensis
Common name: Mount Etna broom
It belongs to the Fabaceae family, endemic to Sicily and Sardinia. The trunk may be longer or shorter and, like the main branches, has reddish-brown bark. The younger branches are green, flexible and striped, similar to rushes. The leaves are deciduous and are very small, about 1 cm in size. They fall in April, to sprout again in October. The spring bloom smells like honey. The papilionaceous flowers are yellow and clustered in elongated, very dense groups. Mount Etna broom is a pioneer species, colonizing bare, arid slopes.
It easily reproduces by seed, but also by cuttings. The Mount Etna broom is a pioneer species, colonizing bare, arid slopes. It can be used for ornamental purposes in gardens because of its abundant summer flowering and its ability to adapt to the most frugal soils. Several species of broom can be used in dyeing including Etna broom to achieve a yellow coloration on wool or silk.
Essential oils are obtained from the flowers of broom by distillation. They're used in natural cosmetics to make perfumes. In addition, a homeopathic remedy useful for kidney well-being is made from the extract of the flowers of this plant.
of CO2 captured over a year
Forests where you can grow your own Mount Etna broom, adopting or giving it away.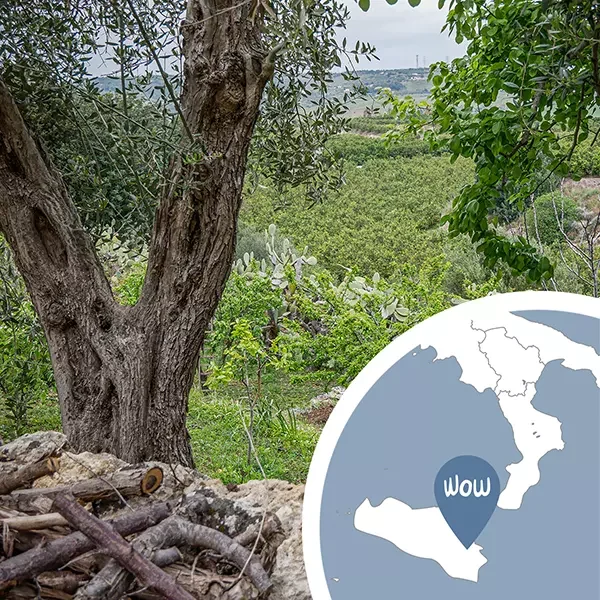 Bosco San Lio
Italia
Carlentini (SR)