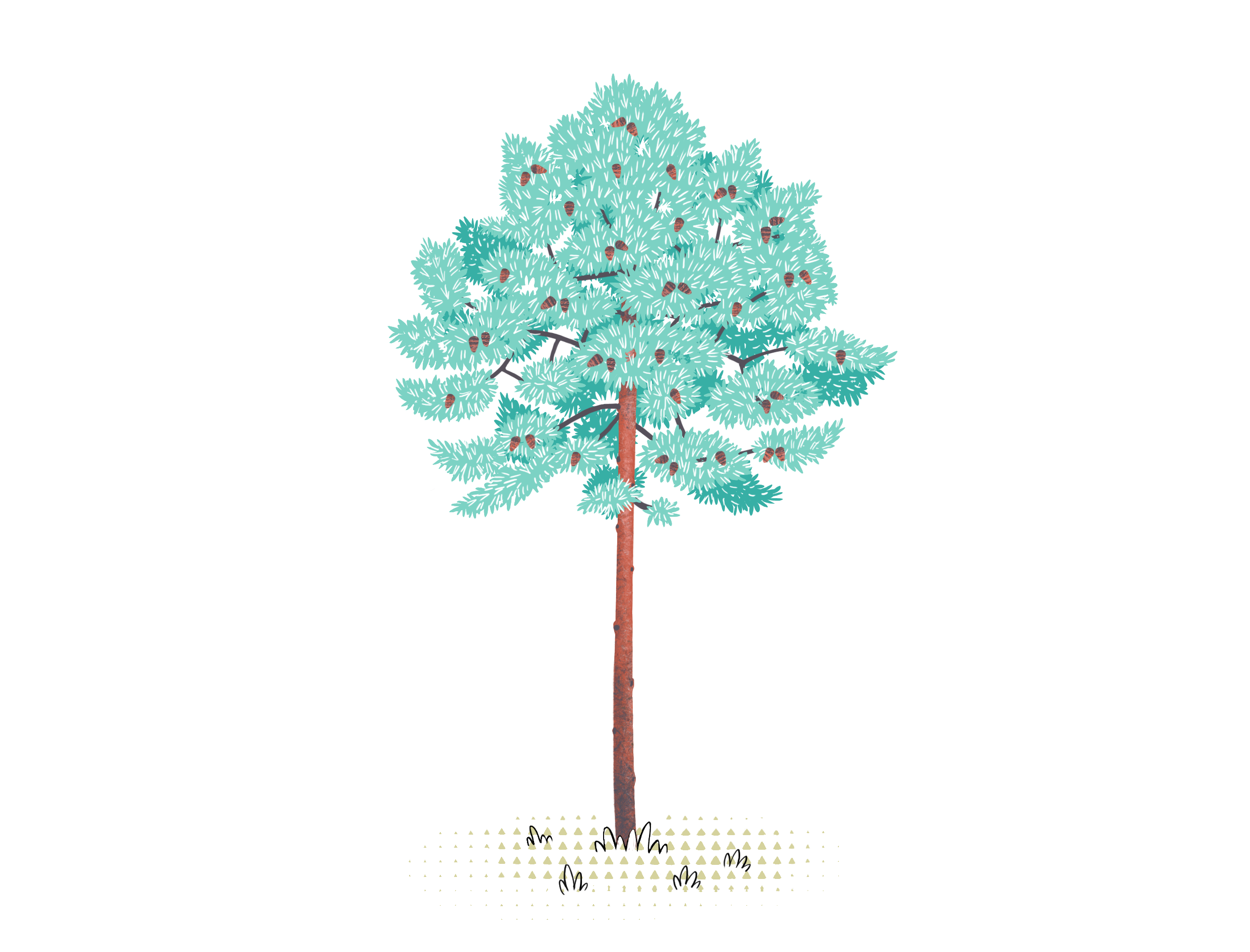 Determined people
Who is always there
With an unmistakable balsamic scent, its essential oil is used to relieve stress and tension. The perfect gift for those who need to relax.
Scientific name: Pinus sylvestris
Common name: Scots pine
Scots pine is a conifer that is widespread in Europe, western Asia and parts of North America. It is a very long-lived species, which can live up to 500 years and reach a height of 35 meters. Scots pine is a very robust and hardy tree that can survive in harsh climatic conditions, including cold temperatures and poor soils. It is recognizable by its red-tinged bark and bluish-green needle-shaped leaves, grouped in bundles of two.
It is an essential source of food for wild animals, such as squirrels, foxes, and deer. It is also highly valued for its ecological role, being a plant that helps prevent soil erosion and improve air quality.
Scots pine wood is widely used in various industries, including construction, furniture making and paper production.
of CO2 captured over a year
Forests where you can grow your own Scots pine, adopting or giving it away.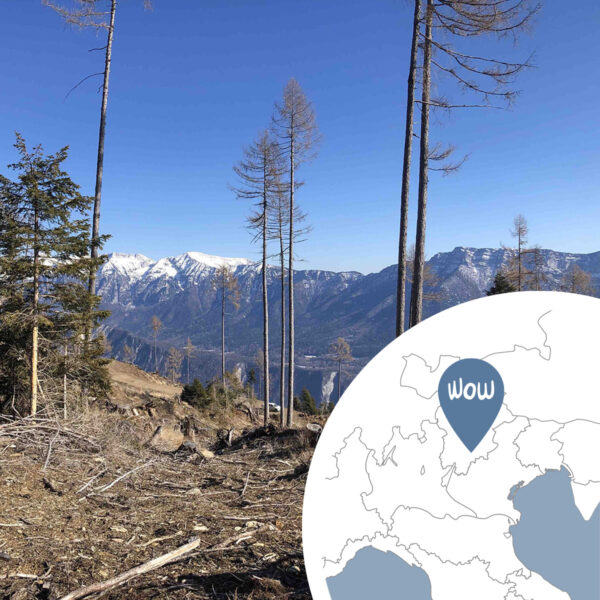 Bosco della Panarotta
Italia
Levico Terme (TN)