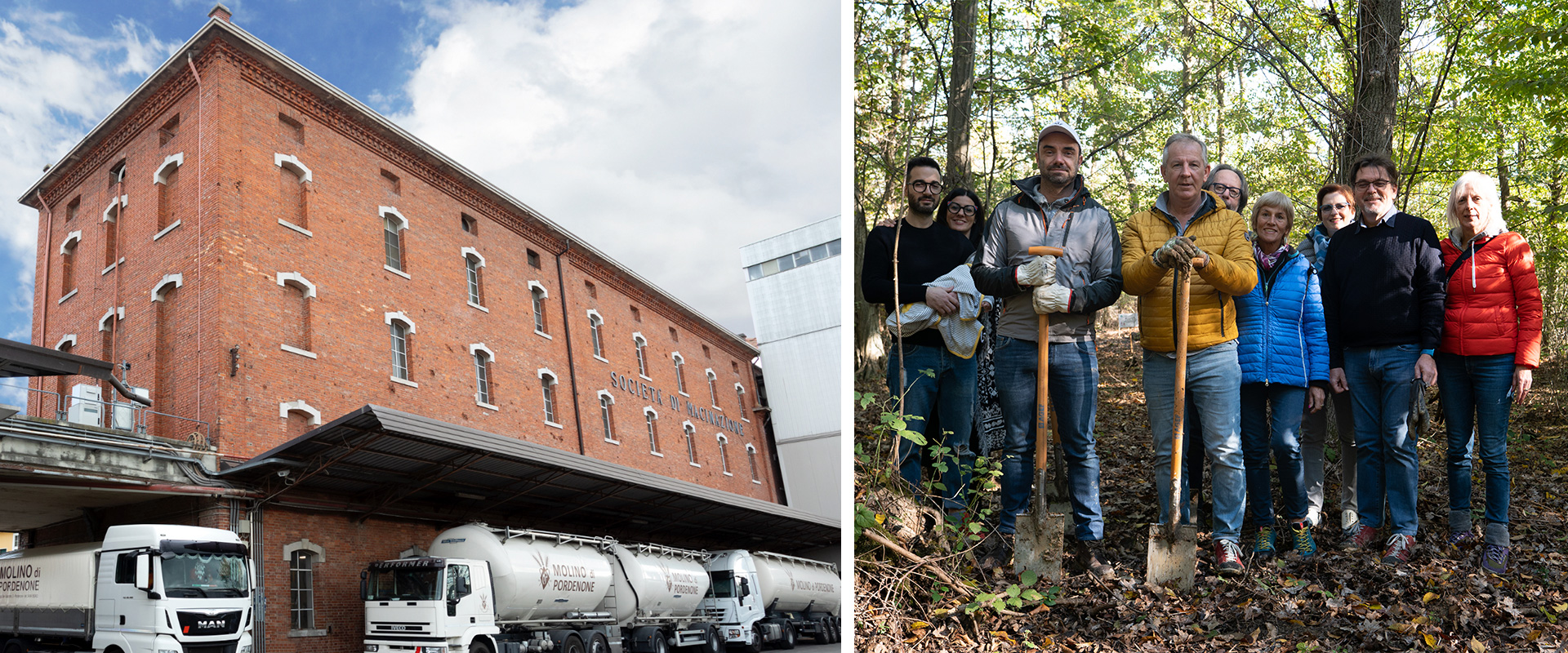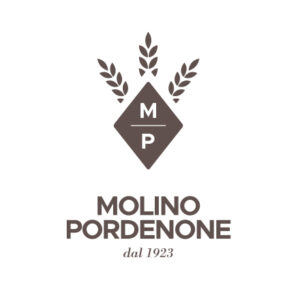 Founded in 1923, Molino Pordenone is a historic mill that has been producing high quality wheat flour for a century dedicated exclusively to professionals in the bakery and food industry. Molino Pordenone chose to be a partner to its customers, offering technical products built on specific needs, linked to the characteristics of the finished product and the efficiency of the production cycle. Its aim is to enhance the creativity of artisans and building competitive advantage together with the customer in store. Expertise and reliability support the company's three pillars: innovative nutrition, people's well-being, and respect for the environment.
Molino Pordenone chose to act responsibly toward the environment and the people, aiming at leaving to future generations a better, cleaner and greener world. Thanks to the MOLINO2030 project, Molino Pordenone's wheat flours will become climate positive in 2 steps. By 2030, the emissions related to the milling stages will be reduced and offset. By 2050, also the emissions of the entire supply chain, upstream and downstream will be offset. In this way, environmental sustainability enters into the long-term strategy and corporate identity. In this virtuous path, since 2022 Molino Pordenone has been a partner of WOWnature. It select forest protection projects, so that positive impacts on local communities, ecosystems and the territory are made. The first green areas supported are Bosco Sacile in the municipality of Carlino and Parco Oglio Sud, with the goal of capturing 30% of residual emissions derived from milling in 2022.
The conservation intervention of Bosco Sacile has not only environmental value, but also symbolic value for the enhancement of the area, as it is a rare ancient lowland forest. This also gives us the opportunity to admire what the landscape of these territories looked like hundreds of years ago. Parco Oglio Sud is part of an innovative initiative that, thanks to the Bioclima call, aims to create public-private financing models to catalyze investments in biodiversity conservation and climate change adaptation projects in Lombardy's forests and protected areas.