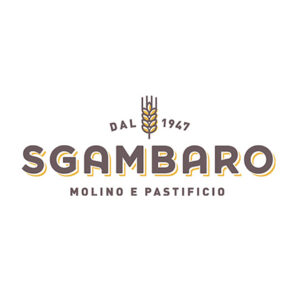 Founded by Tullio Sgambaro in 1947, Sgambaro is a historic pasta factory in the Veneto region that produces pasta of the highest quality, the result of the knowledge passed on within the family and the intuitions of the current members at the helm of the company. Sgambaro's objective has always been to bring good, healthy and safe pasta to the tables of Italians: for this reason, since 2001 it has used only durum wheat produced in Italy, a decision which, in addition to ensuring direct control of the supply chain, eliminates the impact of international transport of the raw material.
The historic pasta factory in Veneto aims to make environmental responsibility one of the pillars of its business strategy and undertakes a 10-year journey to become a "climate positive organisation" by 2030, committed to "leaving the world better than it found it". Attention to people's wellbeing also translates into a commitment to the environment: since 2011 Sgambaro has been a partner of WOWnature in a project that allows the adoption of new trees in urban areas and areas subject to desertification. In particular, the project in the Bosco Limite area hosts more than 2,300 trees of 15 different species, selected to recreate the typical environment of the Po Valley forest. Sgambaro has also adopted 600 hectares of woodland, between the provinces of Vicenza and Belluno, and contributes to the Blue Valley project to protect the precious ecosystem of the Venetian lagoon.
Sgambaro's 2020 objective is to capture and conserve 2,500 tonnes of CO2 by joining other WOWnature projects to be completed in the second half of the year: two regarding the planting of 1,000 trees at the Parco Nord in Milan and along the new Ciclovia Treviso-Vicenza, and one for the improvement and restoration of the Enego Forest affected by storm Vaia in 2018.