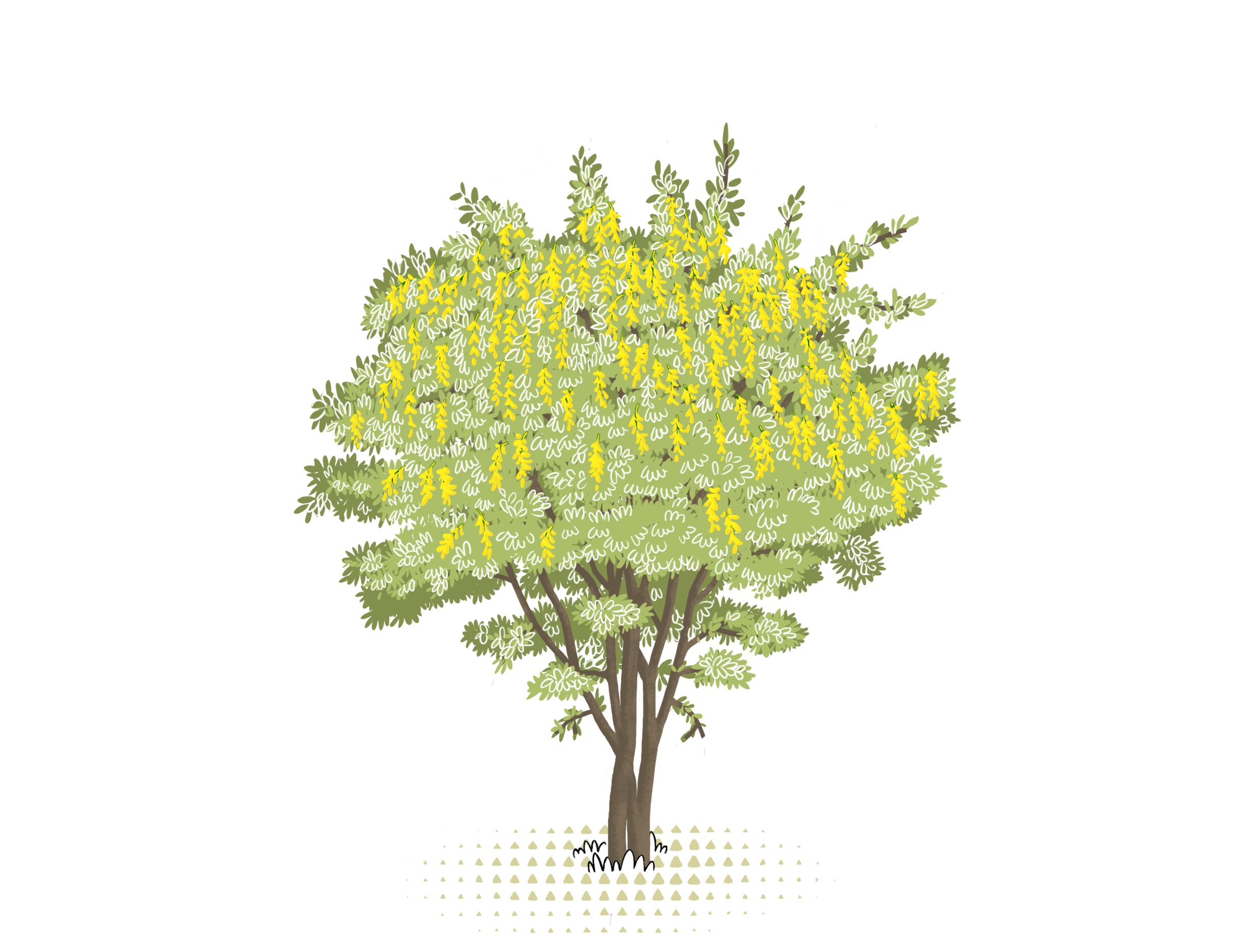 Adventurous people
Trendiest people
Small tree that colors the mountains yellow from May to June thanks to its pendulous flowers. It is very beautiful to look at, but it is poisonous. To make up for it, it has developed a symbiotic relationship with some soil bacteria that can fix atmospheric nitrogen.
Scientific name: Laburnum alpinum
Common name: Alpine laburnum
It is a small tree in the Fabaceae family, found in the Alps, up to 1,500 meters above sea level. Its yellow flowers bloom between May and June in pendant-like branches. Its leaves grow on the dark green branches and are easy to recognize due to they tripartite shape and long petioles. Unfortunately, it is very poisonous to humans, so it is often planted far from homes. The roots of laburnum are thin but strong, and form the typicalsymbiosis of Leguminosae with bacteria capable of fixing nitrogen.
It is very poisonous to people, but not to animals. Deer eat its leaves, while rabbits and hares eat its bark.
The wood of the alpine laburnum has a strong woody smell, is hard and very durable. In fact, it is often used to create fences in the mountains, or for lathe work or marquetry. The wood from older plants is the most valuable and is called "false ebony" because of its dark color and similar characteristics.
of CO2 captured over a year
Forests where you can grow your own Alpine laburnum, adopting or giving it away.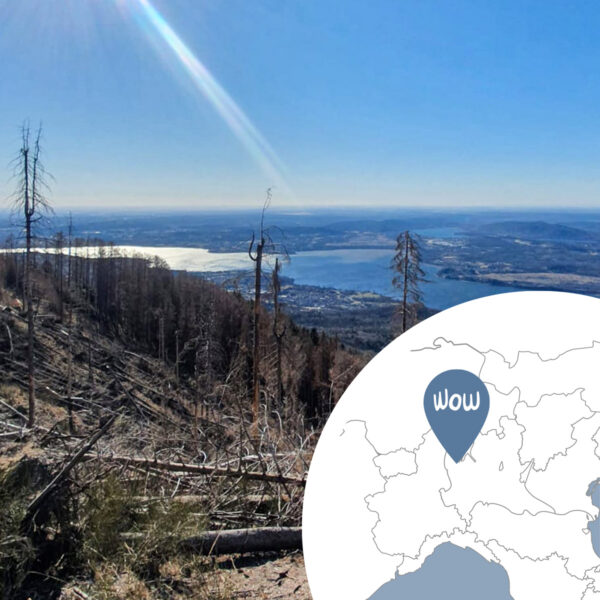 Parco Campo dei Fiori
Italia
Luvinate (VA)