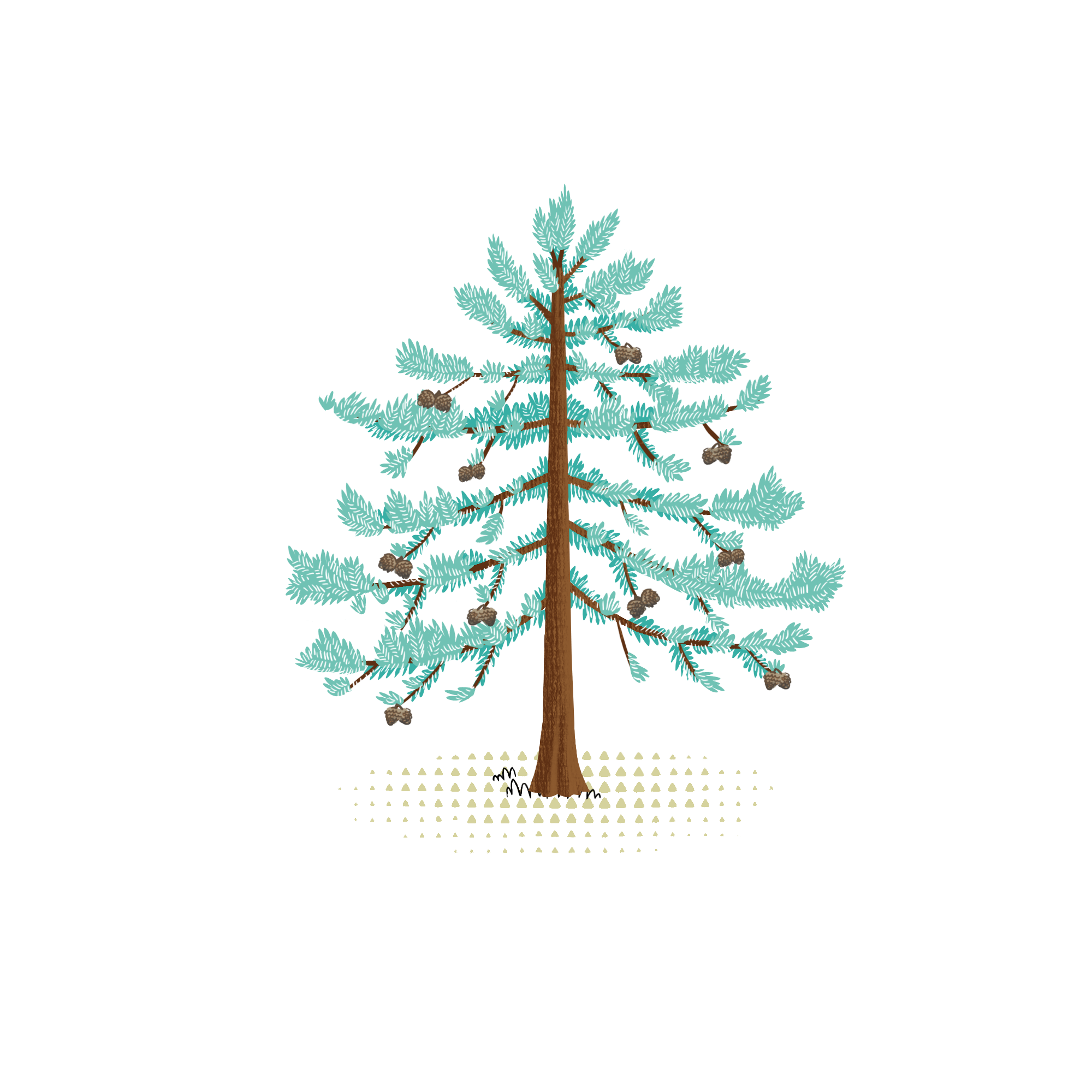 Determined people
Who wants to say "thank you"
Black pine grows well in the mountains of the northern Mediterranean basin. Often associated with the idea of boldness and unyielding because of its tall, straight trunk, it is a very hardy tree that adapts to difficult climates and impoverished soils. Having outlived the last ice age, we dedicate it to resilient people with strong convictions!
Scientific name: Pinus nigra
Common name: Black pine
It withstands intense cold and large temperature ranges. We encounter it in flat areas up to 2000 meters above sea level, but it usually prefers an elevation of 200-1500 meters. It can also adapt to calcareous and low-fertile substrates, but it needs sun to maintain its tan. The adult plant's root system is strong and broad, providing a firm grip on the ground. To the eye, it is a towering, evergreen specimen with a straight trunk and dense pyramidal foliage. It can reach 20-30 meters, but there are specimens that exceed 50 meters. The long branches harbor light brown pinecones, which take on the typical black coloring in the hidden parts of the scales. There are four subspecies that differ in their preferred range, bearing and habitat: black pine of Austria, the larch, Crimean and Pyrenean pine.
Because of its appearance, the black pine is a popular plant for ornamental purposes. Because of its solid root system and rapid growth, it is chosen for reforestations of arid and degraded slopes in mountain ranges between 600 and 1,500 meters above sea level.
Black pine wood is resinous, light yellow in color, used in the paper industry to obtain pulp. Long ago, the bark of the tree was carved for the purpose of extracting turpentine or plant turpentine. It is used as a solvent and in dilution for varnishes, paints, enamels and lacquers; indeed, it is popular for the fine arts.
of CO2 captured over a year
Forests where you can grow your own Black pine, adopting or giving it away.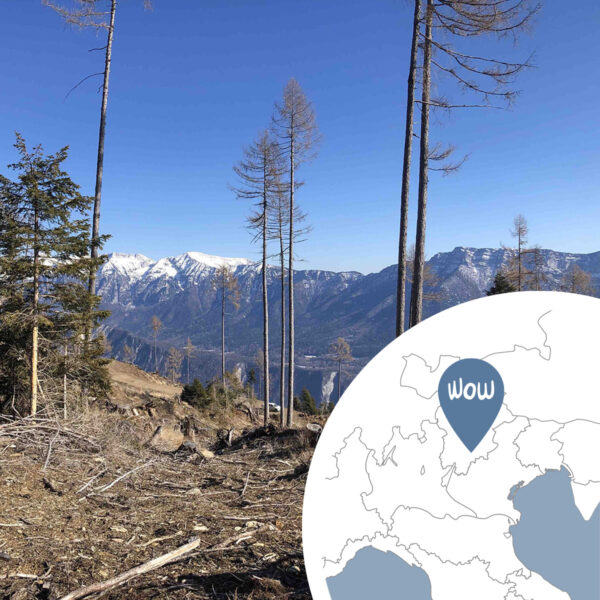 Bosco della Panarotta
Italia
Levico Terme (TN)