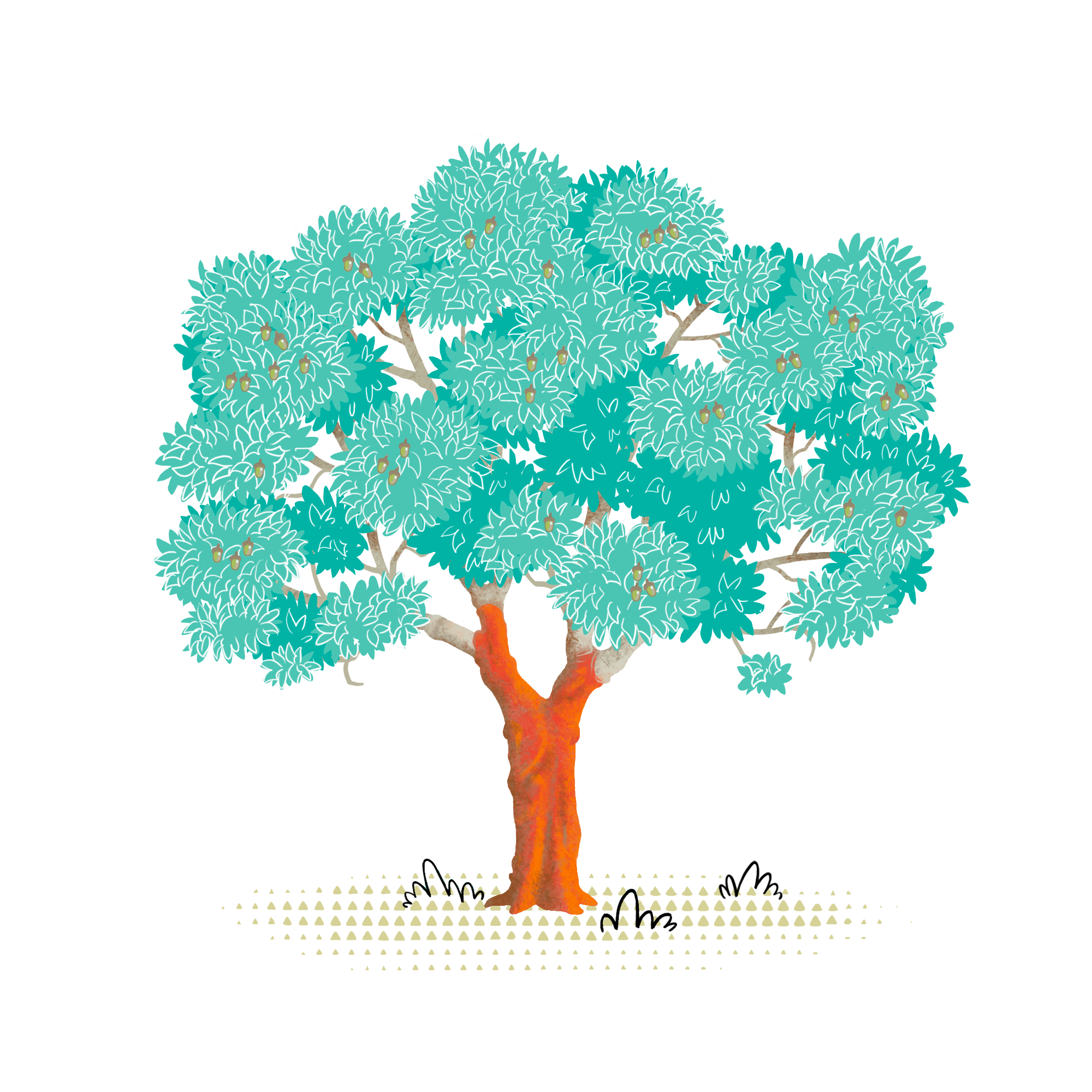 Determined people
Trendiest people
Wisest people
The cork oak is an evergreen very slow-growing tree. It can reach a remarkable growth, and live up to 300 years. From its bark, we extract cork, a material also used in ancient times for the production of wine bottle corks. Today, however, cork is used in construction as well as in fashion. Recommended for strong and patient people.
Scientific name: Quercus suber
Common name: Cork oak
Tree of the Central and Western Mediterranean area. When the thick, spongy bark is extracted, the hulled trunks and branches are bright red in color, turning brown quite slowly. After about 10 years, enough cork regrows to be harvested. The leaves generally have 3-6 teeth on each side and have grayish hairs on the underside.
The qualities of cork have turned it into a sought-after and valued material for many production activities. The first extraction is called demasking: the first cork is called male cork because it is very rough, coarse, cracked, and porous. Later extractions happen at 9-12 year span, and the extracted product is called gentle or female cork as it is light, firm, and smooth.
Cork was once used only for the production of corks for wine bottles. Today, on the other hand, it is widely used in construction: cork panels insulate walls from the cold, and cork floors cool interiors.
of CO2 captured over a year
Forests where you can grow your own Cork oak, adopting or giving it away.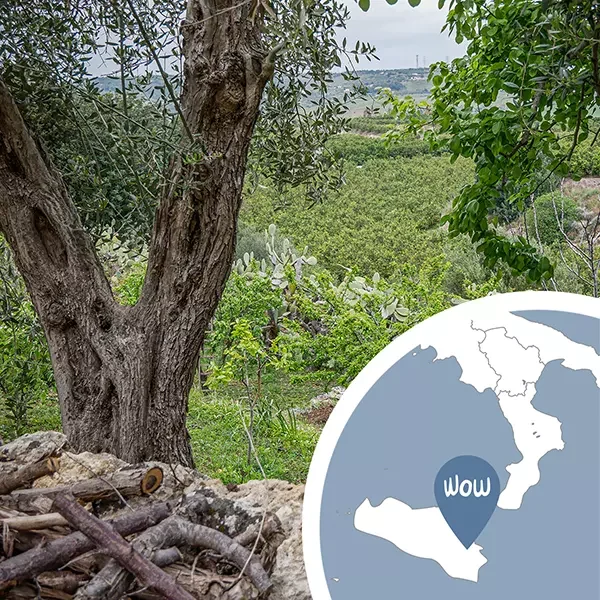 Bosco San Lio
Italia
Carlentini (SR)