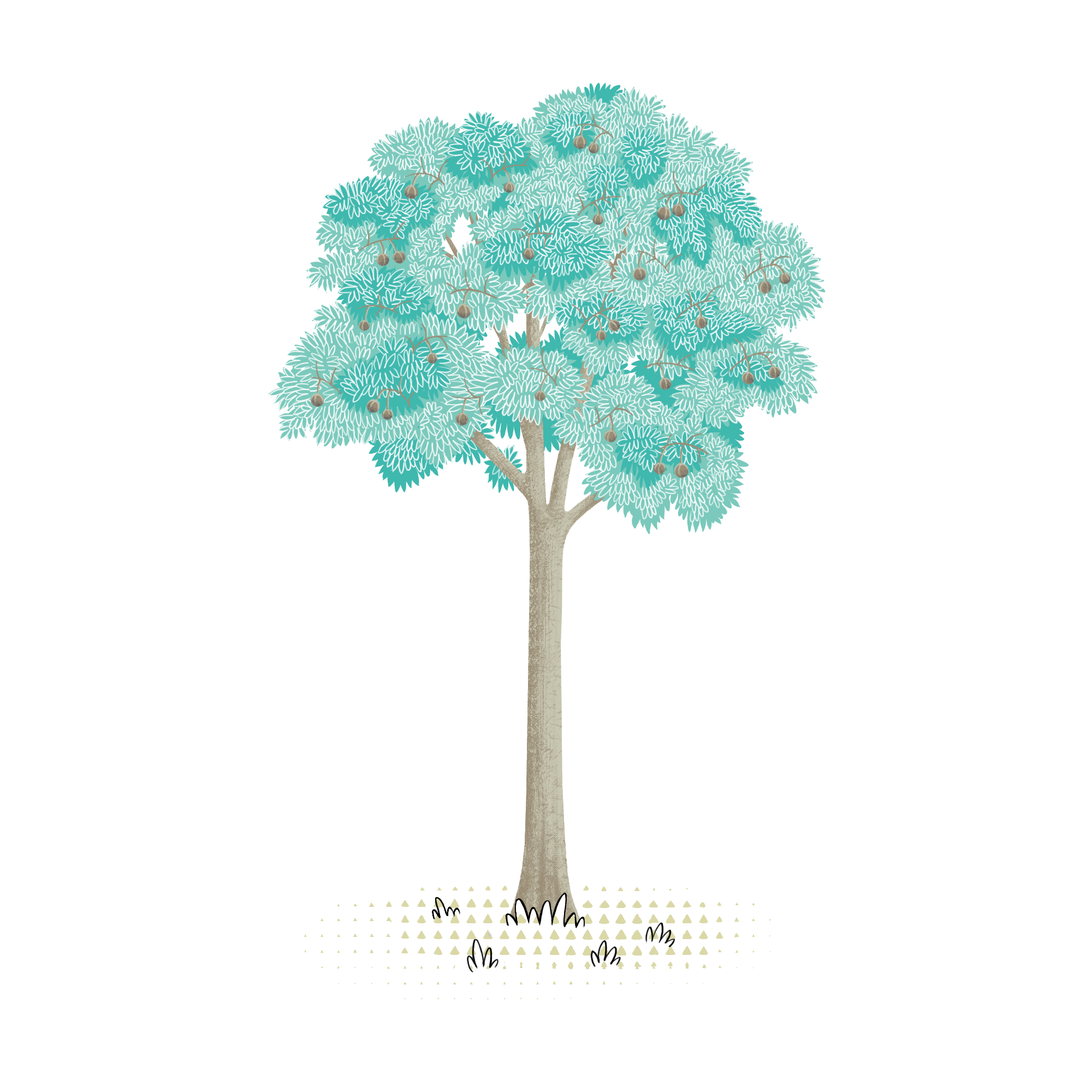 Adventurous people
Who is always there
The Crabwood is a large tree that can reach 55 meters in optimum climatic conditions. It can be found in rainforests of tropical countries all around the world. An oil is extracted from its nuts to make candles, which are used as 100% effective yellow fever and dengue-carrying mosquito repellents. Harvesting the nuts requires waiting for them to fall and be carried by waterways. The capsules open only during this process. Dedicated to those who enjoy mosquito-free summers.
Scientific name: Carapa guianensis
Common name: Crabwood
It is a medium to large semi-evergreen tree that grows up to 35 m in height. The upright, cylindrical stem is also sizable, with a diameter of 60-90 cm. We find it in tropical and pineland areas, usually below 700 m altitude, occasionally up to 1,000 m on rare occasions. It grows in areas with heavy rainfall, where the temperature is around 20 to 35°. The surface of the bark flakes off into square scales or horizontal strips. Young plants produce tap roots, but over the years they tend to root overground. Its leaves are huge at first, but they shrink as branching begins. It grows small white flowers with slightly twisted petals. In each inflorescence we find only 1-2 fruits, maturing in 8-12 months.
Crab wood is much in demand for manufacturing high-quality furniture and cabinetry, stairs, flooring, and plywood. In Colombia, shoemakers also prefer it for making some shoe elements.
The oil obtained from the seeds of Andiroba has several beneficial effects: antioxidant, soothing and antiseptic. Due to these properties it is popular in the cosmetic industry. It is very effective as a natural insect repellent: smeared on the skin it helps keep mosquitoes away. Pro tip: a few drops in shampoo will repel lice.
of CO2 captured over a year
Forests where you can grow your own Crabwood, adopting or giving it away.