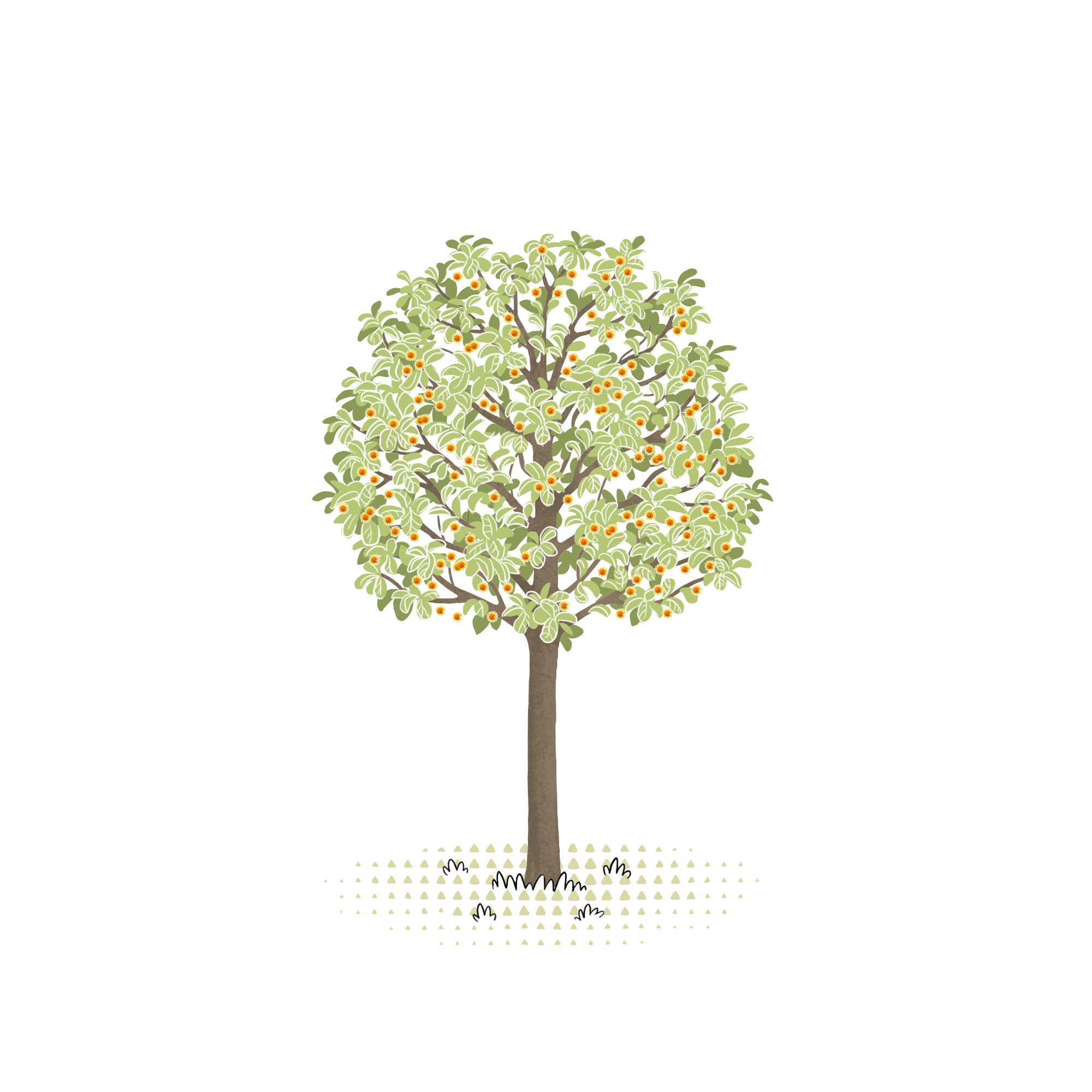 Animal lovers
Lovers of good things
Trendiest people
Native to Asia, New Guinea and Australia, this tropical species can grow to 30 meters. Its easily machined wood is grown and traded throughout Southeast Asia. Recommended for those with a fondness for tropical species.
Scientific name: Nauclea orientalis
Common name: Lonkida

This tree belongs to the Rubiaceae family, woody angiosperms widespread throughout the world, but do best in tropical climates. In fact, the Lonkida is native to Southeast Asia. Deciduous trees with bark that ranges from grayish to reddish-brown and can be smooth or fissured and scaly. When cut, it is orange or yellow in color, hence its fancier nicknames. Its smooth leaves have an oval shape and a glossy green color. The flowers are small, but grouped in spherical clusters that turn into edible, bitter-tasting fruit about the size of a golf ball.
Yellow cheesewood is its funniest nickname. It derives from the fact that bright yellow lumber cuts easily like a slice of cheese. The lumber is used for picture frames and interior floorboards. It is also used for wood carving, paper making, house building and canoe construction.
In Vietnam, the leaves and bark are used against abdominal pain, animal bites and wounds. Studies have shown that the bark, with appropriate treatment, can curb the micro-orgnism that causes malaria.
of CO2 captured over a year
Forests where you can grow your own Lonkida, adopting or giving it away.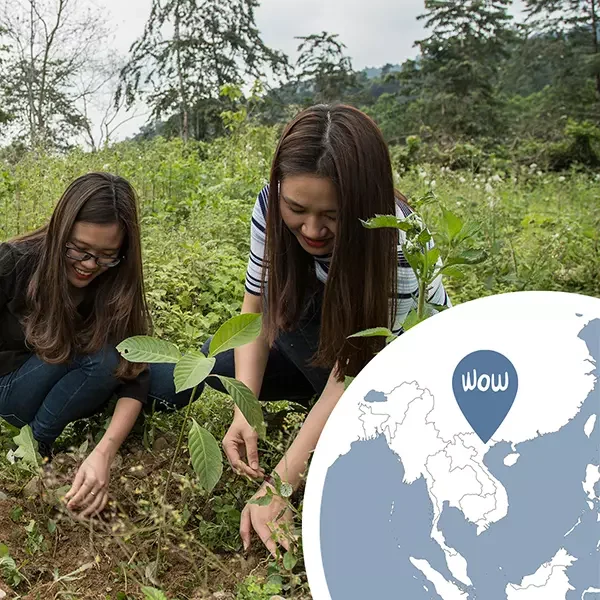 Huong Son
Vietnam
Tay Son Town