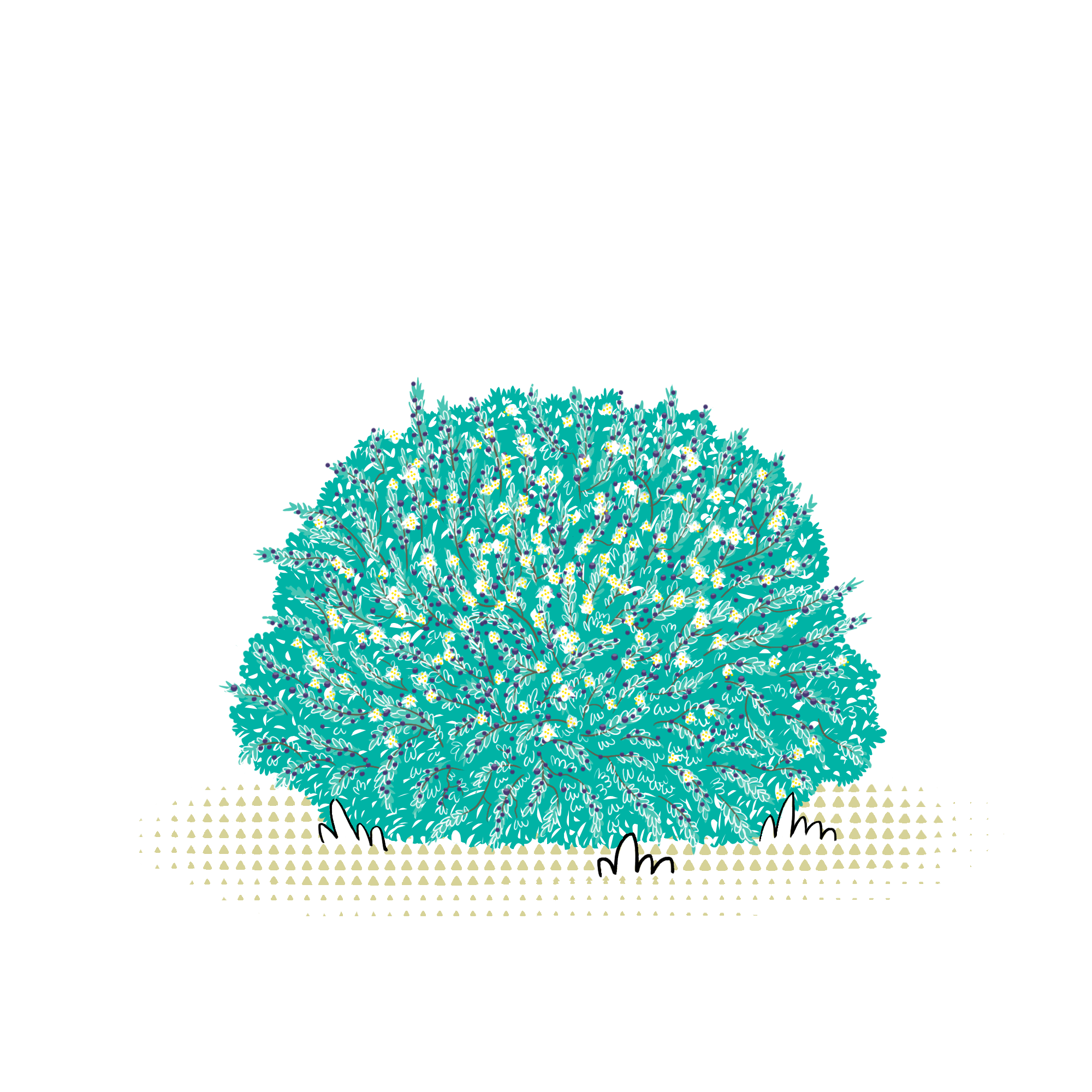 Lovers of good things
Trendiest people
A spontaneous species typical of the Mediterranean shrubland, myrtle boasts a very ancient folk tradition that has its roots in the mythology of classical peoples: its flowers, in fact, were considered by the Romans to be a symbol of youth and beauty. Myrtle is also attributed with balsamic, anti-inflammatory, astringent and slightly antiseptic properties: recommended for those who want to take care of their bodies.
Scientific name: Myrtus communis
Common name: Myrtle
The only species of myrtle established in Europe, it grows wild in sclerophyll thickets and forests in the Near East and Mediterranean basin. The plant has a shrubby-bushy habit, with very dense branching. It grows slowly but lasts for several centuries. Height varies according to age and growing environment: from small bushes 50 cm tall to large shrubs of 4 meters. The youngest branches have reddish bark that grays with age. The thick, leathery leaves are covered with translucent point glands, rich in essential oil, which release a distinctive aroma by rubbing them.
It is recalled that it was always present in Roman wedding feasts and good luck in the house of the bride and groom. In the middle ages, poets were crowned with branches of myrtle. Also, triumphant warriors who had achieved victory without bloodshed were crowned with the "myrtle of Victorious Venus".
Myrtle has balsamic, anti-inflammatory, astringent, and slightly antiseptic properties. So, it finds use in both herbal and pharmaceutical treatment for affection of the digestive and respiratory systems. Needless to mention the popular liqueur, preceded by its fame!
of CO2 captured over a year
Forests where you can grow your own Myrtle, adopting or giving it away.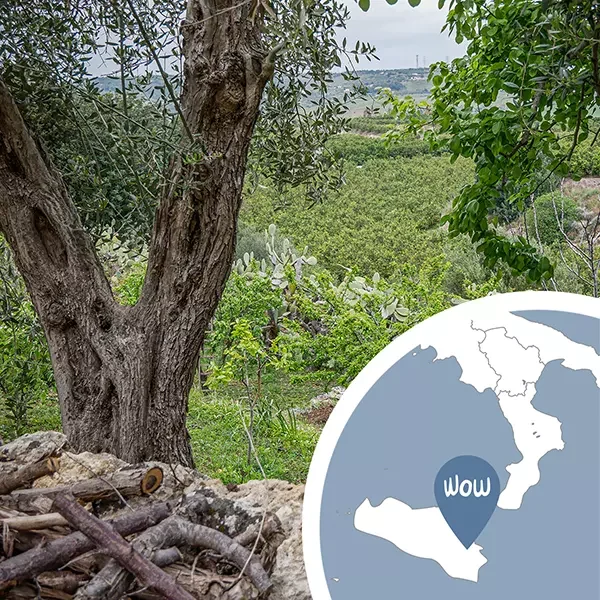 Bosco San Lio
Italia
Carlentini (SR)