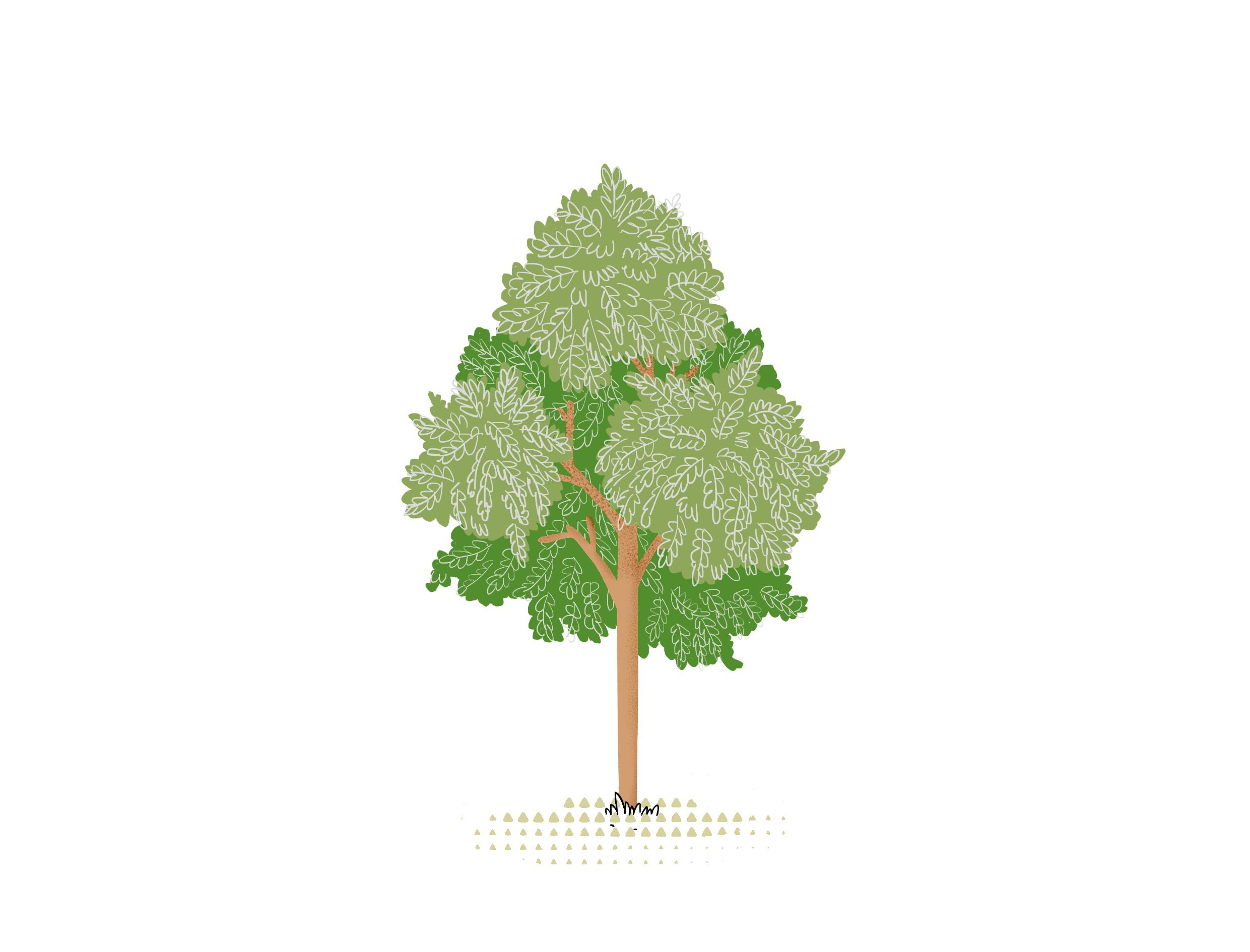 Determined people
Lovers of good things
Manna does not come from heaven, but from the Narrow-leaved Ash! From the incision of the bark, a substance that solidifies in contact with air comes out: manna.
Scientific name: Fraxinus angustifolia
Common name: Narrow-leaved ash
It is a tree in the Oleaceae family. It grows rapidly, usually to 15 meters in height, but can reach 25 meters. The bark is pale, gray. As is often the case, it is smooth in its early years and then cracks into rectangular plates. The foliage is dense, developed more in height than breadth in the juvenile stages, then as time goes on this trend reverses, if there's enough space around it. The dark green leaves are rather long, narrow and have a serrated margin. In autumn, they turn bright red. The root system is shallow, but strong and robust. This type of root system makes the plant able to tolerate even strong winds.
In a small area of Sicily, manna is made from the bark of the narrow-leaved ash tree. Manna is the product obtained from the solidification of sap that comes out of incisions made in the stem and main branches. It's a sugary substance used as a mild laxative, especially in pediatrics.
The wood is less valuable than that of the ash tree. This is why we often encounter the narrow-leaved ash it in city avenues and parks, to provide shade.
of CO2 captured over a year
Forests where you can grow your own Narrow-leaved ash, adopting or giving it away.