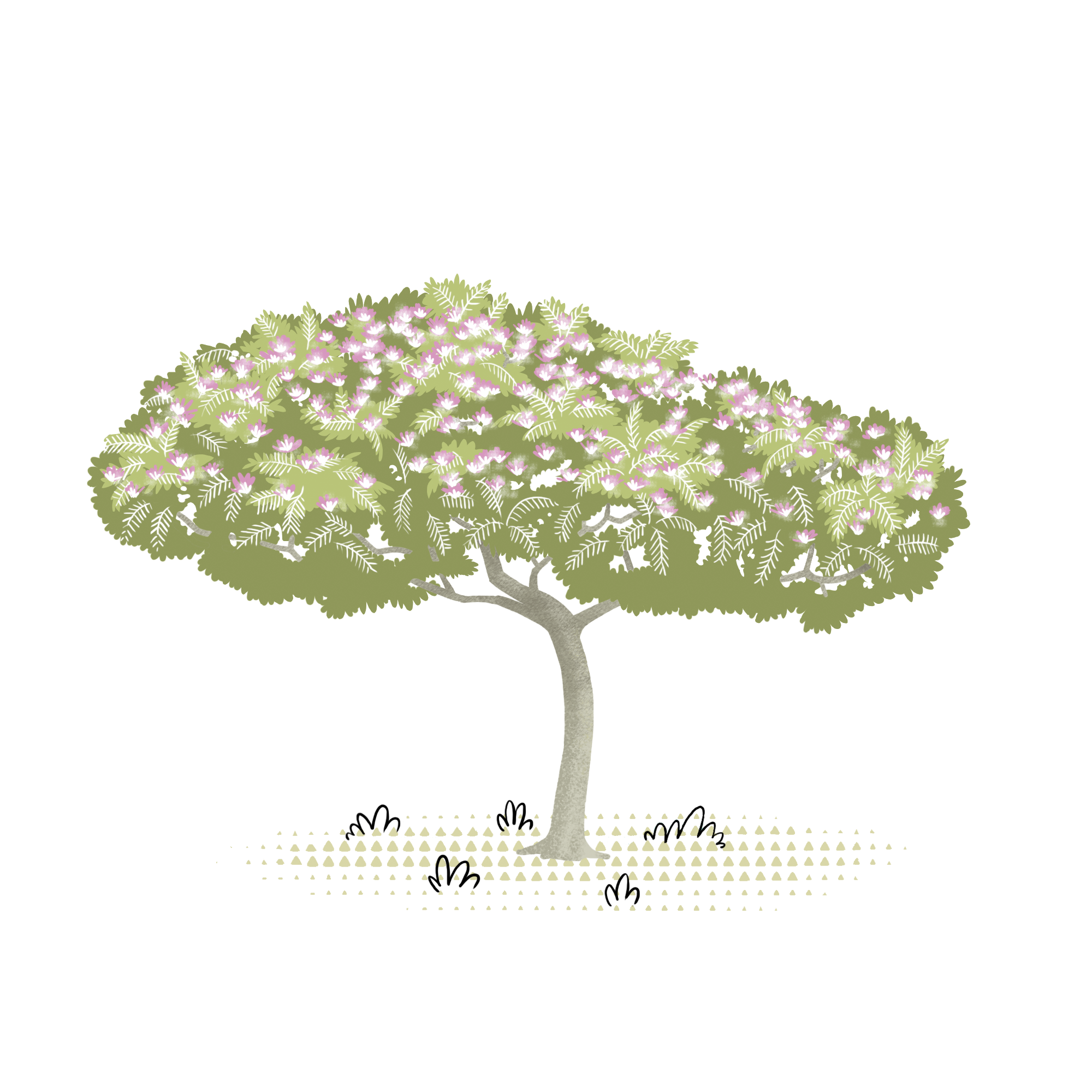 Animal lovers
Trendiest people
Who wants to say "I love you"
The Persial silk tree is a very common shrub in Italian gardens, where it arrived in the mid-1700s from Constantinople. In fact, it is known by many as the "acacia of Constantinople". The most common variety in gardens is the "rosea," which owes its name and success to the color of its flowers. Perfect for those who like to stroll through flowering gardens.
Scientific name: Albizia julibrissin
Common name: Persian silk tree
It is a member of the Mimosaceae family. It originally comes from subtrobical Asia and tolerates drought and weak frosts very well. The leaves are composed of several leaf segments, with the ability to fold closed at night or when it rains. Inflorescences appear as small brushes. The fruits can reach 20 cm in length and remain closed and hanging on the tree until winter.
Native to the mild areas of Iran, from there it then spread throughout the Middle East until it came to colonize parts of Turkey. That is why it is also known as the acacia of Constantinople. This plant was brought to Italy by a descendant of the Albizzi family around 1770, and immediately experienced immediate spread.
Marked by alluring flowers, also ideal for decorative and ornamental purposes, Silk tree contains high concentrations of saponins, polyphenols and triterpenoids, all of which have an important impact on human health. It is very common, in fact, to find this plant within Indian Ayurvedic remedies as well as in other parts of the world.
of CO2 captured over a year
Forests where you can grow your own Silk tree, adopting or giving it away.