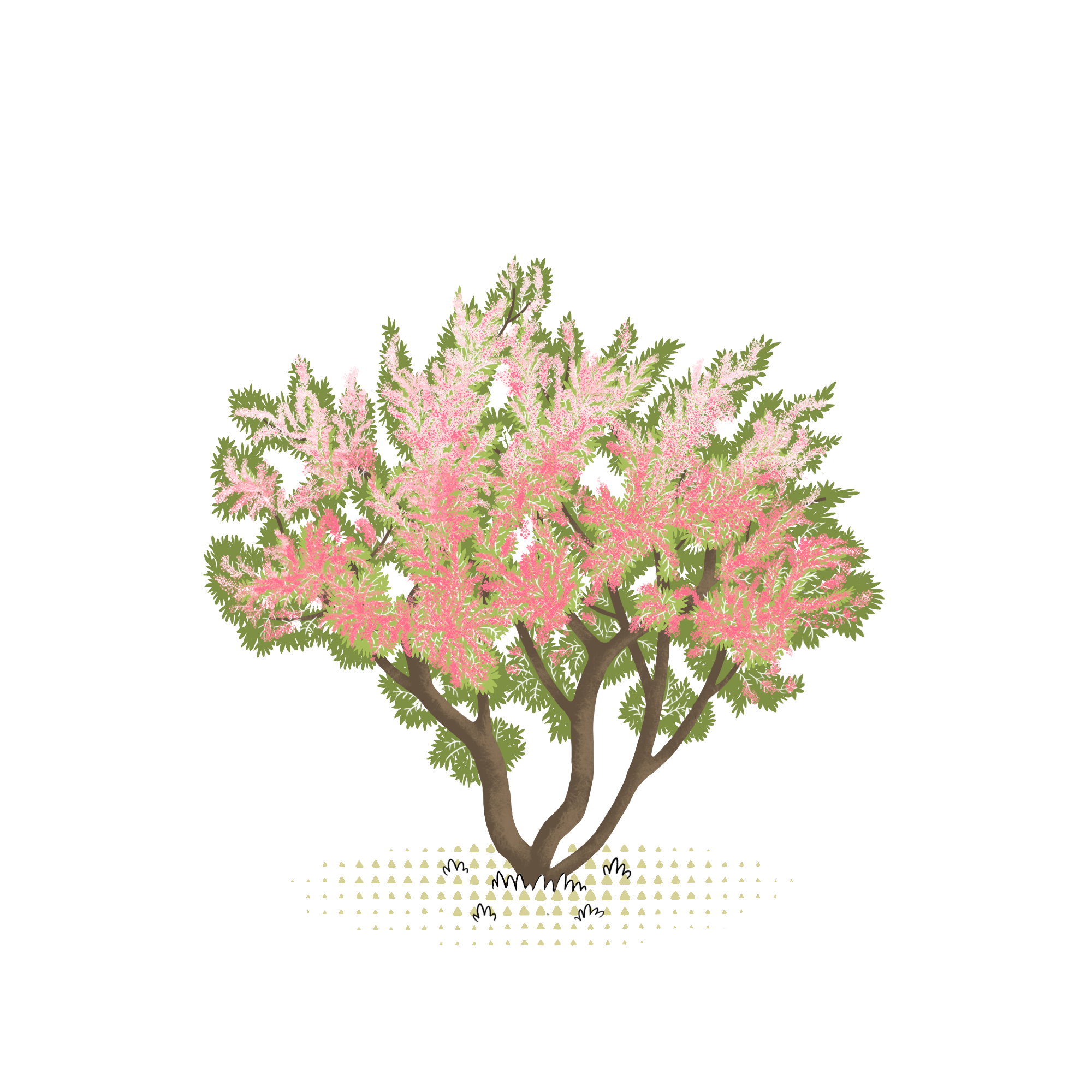 Who is always there
Who wants to say "I love you"
Often seen as an ornamental plant for its magnificent pink flowers, the tamarisk is a shrub whose bark can be used as a natural remedy for flu and cold symptoms. Its fluffy fronds have been a source of inspiration for great poets such as D'Annunzio and Pascoli. Recommended for those with a poetic soul.
Scientific name: Tamarix gallica
Common name: Tamerisk
The tamerisk is a deciduous shrub not exceeding 6 meters in height. Its branches are daffodil-like, slender, and persist green in color even during winter. The delicate flowering of a lovely pink contrasts with the dark bark and covers the twigs. The leaves are small and pale. It has an unmistakable appearance; in fact, its pinkish fluffy foliage is chosen for ornamental purposes. It grows in coastal environments and on streams, always in loose, often sandy and saline soils.
The tamerisk has a very special characteristic, it "sweats". Small and salty drops evaporates from in leaves. During the day and in the absence of wind, it seems to give rise to rain. A very fascinating phenomenon that has been an inspiration to poets and writers.
In the past it was used as fodder, as animals loved its salty taste. It is used as an ornamental tree in gardens, parks and driveways. Ideal for reforestation of sandy and salty places, it is useful as a windbreak and for consolidating embankments, dunes and salt marshes.
of CO2 captured over a year
Forests where you can grow your own Tamerisk, adopting or giving it away.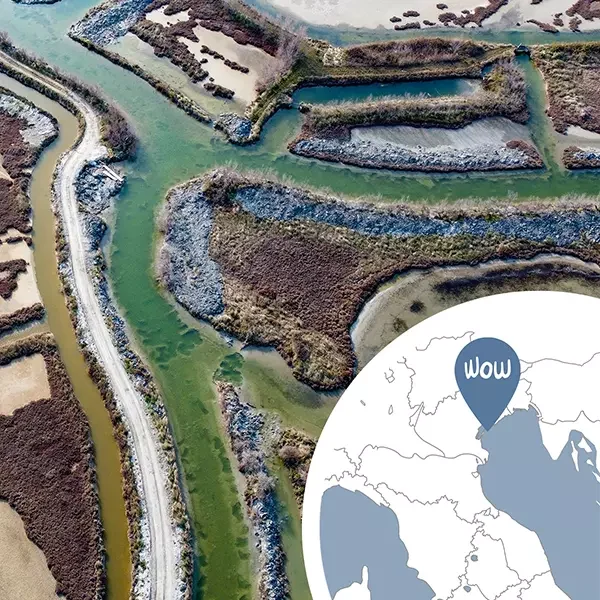 Lio Piccolo, laguna di Venezia
Italia
Cavallino Treporti (VE)