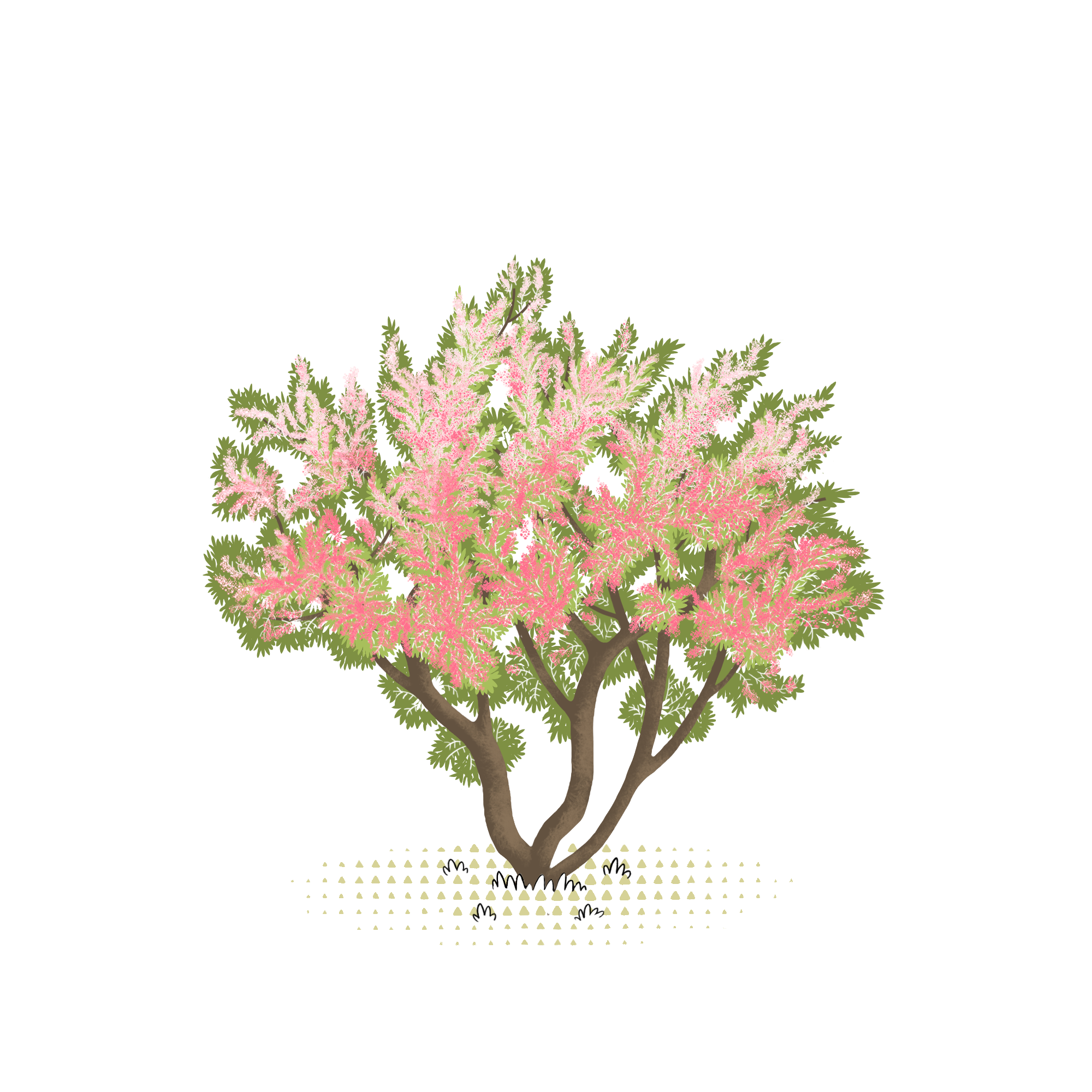 Who is always there
Who wants to say "I love you"
Often seen as an ornamental plant for its magnificent pink flowers, the tamarisk is a shrub whose bark can be used as a natural remedy for flu and cold symptoms. Its fluffy fronds have been a source of inspiration for great poets such as D'Annunzio and Pascoli. Recommended for those with a poetic soul.
Scientific name: Tamarix gallica
Common name: Tamerisk
The tamerisk is a deciduous shrub not exceeding 6 meters in height. Its branches are daffodil-like, slender, and persist green in color even during winter. The delicate flowering of a lovely pink contrasts with the dark bark and covers the twigs. The leaves are small and pale.
The tamerisk has a very special characteristic, it "sweats". Small and salty drops evaporates from in leaves. During the day and in the absence of wind, it seems to give rise to rain. A very fascinating phenomenon that has been an inspiration to poets and writers.
Its bark can be used for an infusion; about 4 grams of bark to steep in 100 ml of water, useful as an intestinal astringent.
of CO2 captured over a year
Forests where you can grow your own Tamerisk, adopting or giving it away.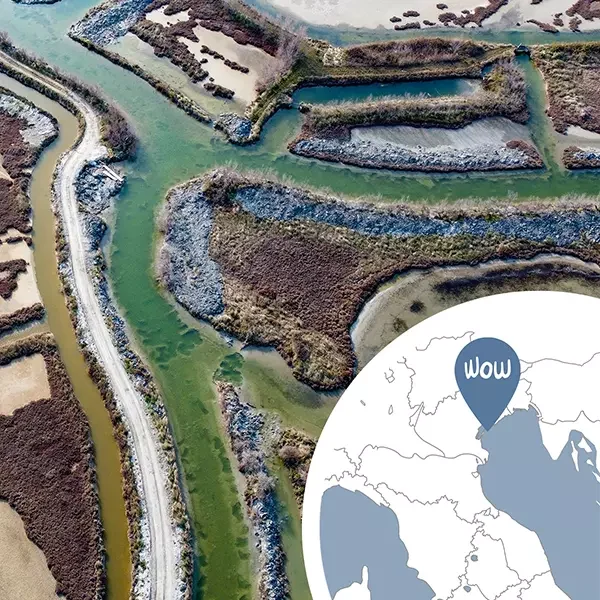 Lio Piccolo, laguna di Venezia
Italy
Cavallino Treporti (VE)