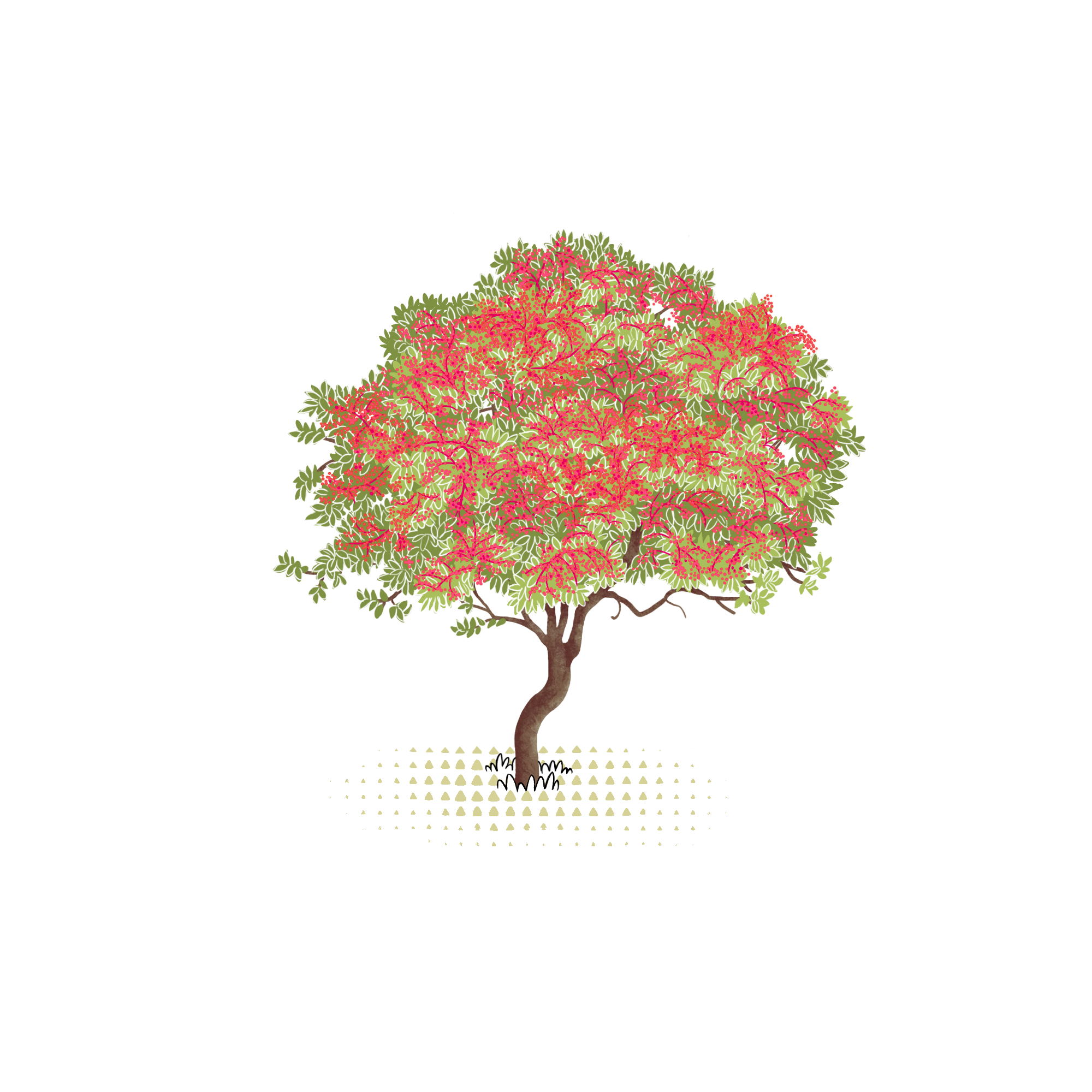 Determined people
Lovers of good things
Terebinth grows among the scrubs and sparse woods of the Mediterranean basin. Its well-developed roots are able to penetrate the hardest soils in depth. Well-known in the officinal field since ancient times, it owes its fame above all to its precious resin, with balsamic properties. it is still used nowadays as a remedy against kidney stones, arthritis and sciatic pain. Advised for people whose roots are firmly anchored in the ground.
Scientific name: Pistacia terebinthus
Common name: Therebinth
A member of the Anacardiaceae family, it grows in thickets and scrubby woods in the Mediterranean basin. In Italy, it reaches as far as Lake Garda. It can grow up to 6 meters in shrub or tree form. It produces edible red berries whose seed resembles the taste and color of pistachios. Terebinth often produces galls, which differ according to their position on the branches: horn-shaped at the tip, crescent-shaped pockets at the leaf margins; spherical on the leaf blade. These are excrescences due to parasites common to the species.
Native to Chios Island, it has spread for millennia on all shores of the Mediterranean, including countries in North Africa and the Middle East, reaching as far as the western borders of India. A native variety grows in Palestine, born from a spontaneous hybrid with the mastic tree. In Sardinia in the municipality of Ulassai in Ogliastra there is the largest terrbonth in Italy, it is more than 9 meters high with a circumference of 2.10 meters.
It is an ornamental plant, due to its beautiful red berries. Often found in parks, gardens or used as a hedge. Excellent plant for grafting with pistachio, in fact that is why it is grown in Mediterranean areas where pistachios are widespread.
of CO2 captured over a year
Forests where you can grow your own Terebinth, adopting or giving it away.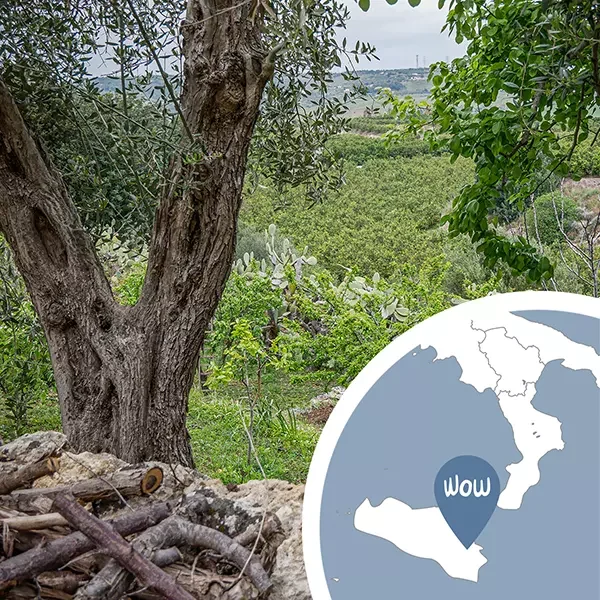 Bosco San Lio
Italia
Carlentini (SR)