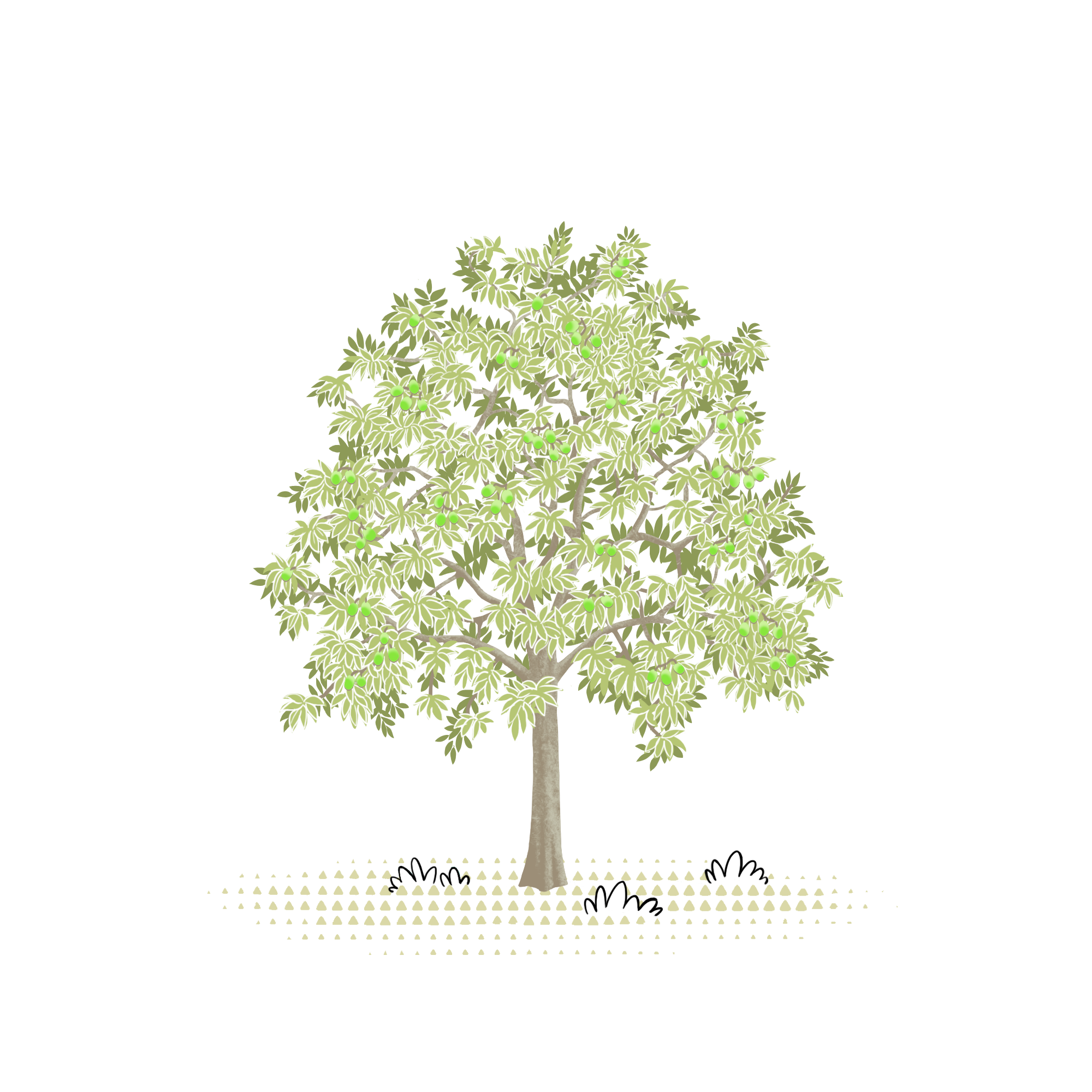 Adventurous people
Lovers of good things
Evergreen and extremely fast-growing, this tree is famous throughout Vietnam for its delicious fruit. It is cultivated throughout Asia for its resin, medicine production, and even for lumber: recommended for Orient lovers.
Scientific name: Canarium album
Common name: White olive tree
It is a member of the Burseraceae family. It is an evergreen deciduous tree that can reach 20-25 meters in height. It is found mainly in sub-tropical Asia. The stem and branches enclose an aromatic resin. The essence itself can be felt by rubbing the leaves, thanks to the slightly concave reticulate veins. The inflorescences are white, tending to yellow and can be seen from April to May. The fruits, on the other hand, oval-shaped drupe, ripen from October to December, reaching a beautiful yellowish green.
Also known as Chinese Olive, this plant belongs to a different family than the European olive. They are commonly grouped together because of the similarity in the fruit, which an untrained eye might confuse. In fact, there is no single variety, but each successfully planted seed can produce new subspecies that change with reason.
Unlike the Olive tree, the fruits of the White Olive tree are not used to produce oil, but are consumed once dried, either as by themselves or to accompany stir-fried dishes. The kernels are commonly used for "crack seeds," snacks of Chinese origin that are very popular in Hawaii. Healingly, both the fruit, nut, seed and root are used in traditional Chinese medicine. The benefits are many, particularly of an anti-inflammatory, detoxifying and diuretic nature. The wood is used for lumber, shipbuilding and furniture making.
of CO2 captured over a year
Forests where you can grow your own White olive, adopting or giving it away.