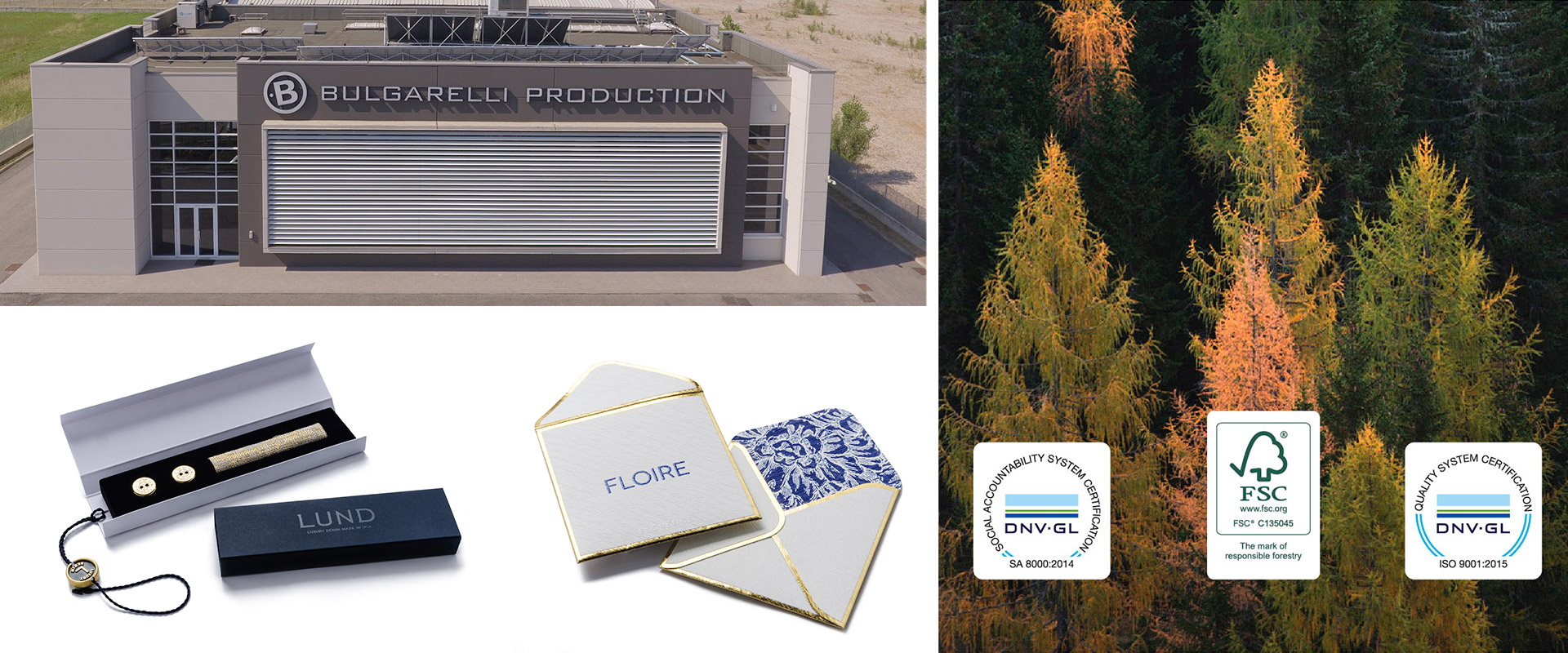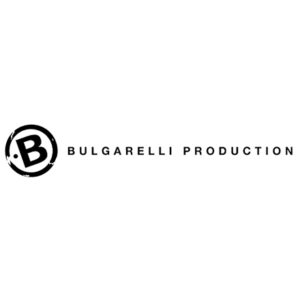 Solid companies stand on solid foundations: Bulgarelli Production is based on quality, ethics, and the search for sustainability, values that are cultivated every day and guide the company's decisions. For over 30 years has been producing tags, labels, stationery accessories, micro packaging and customised products for any need in the luxury and fashion sector, collaborating with the most important fashion maisons with cutting-edge solutions for clothing and accessories. Today, being sustainable is not an option, but a duty that concerns individuals, institutions, and companies. Being sustainable means striving to reduce the exploitation of natural resources, limiting CO2 emissions, and reducing the impact of our production activities on the environment.
It's also rejecting any discrimination based on gender, race, opinion, guaranteeing equal rights, equal opportunities and decent working conditions for all. Bulgarelli Production has always been at the forefront with initiatives to promote the value of sustainability within the company and spread virtuous practices throughout the sector. It acts step by step, to be an example of how it is possible to create development in a responsible way, relying on intelligent technologies and systems, in full respect of the environmental and human resources. Bulgarelli, since 2021, is the first "Carbon Positive" company in the industry. In continuity with the company policy, Bulgarelli Production has decided to support several projects with WOWnature.
We recall the reforestation of two forests devastated by Storm Vaia in Enego and Val di Fiemme, and contributing to the creation of a new food forest at Bosco Fontaniva. However, to counter the climate crisis, it is essential to protect existing forests and not just create new ones. For this reason, Bulgarelli Production has also decided to support the Rincine Forest in the Tuscan hills, an Apennine forest of rare beauty.
Supported areas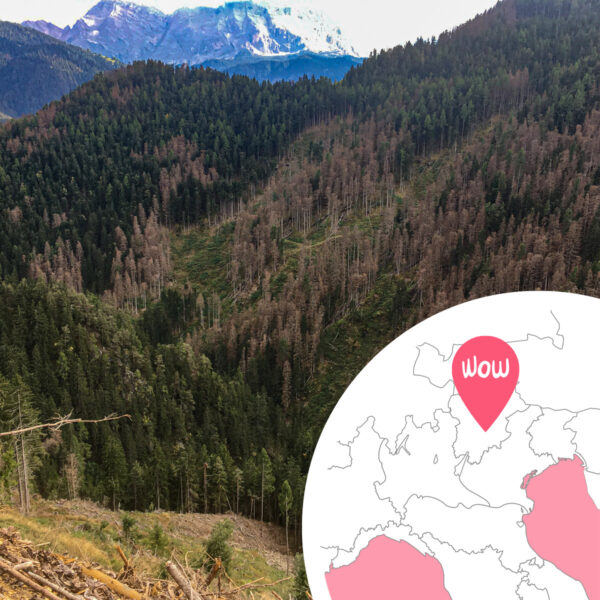 Magnifica Comunità di Fiemme
Italia
Cavalese (TN)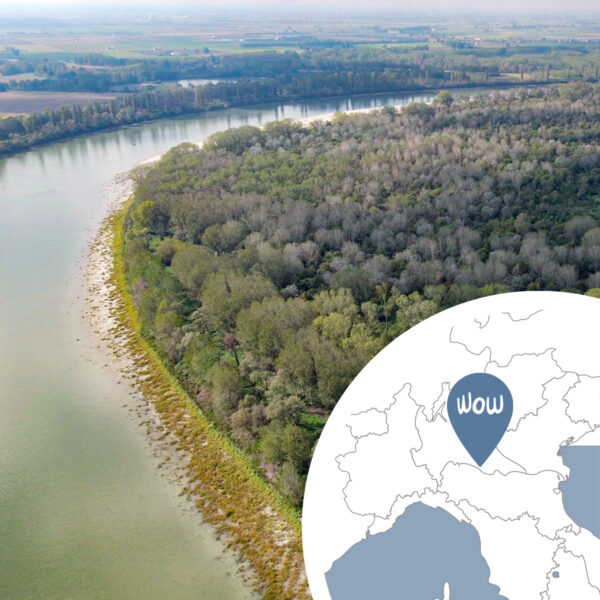 Isola Maria Luigia
Italia
Martignana di Po (CR)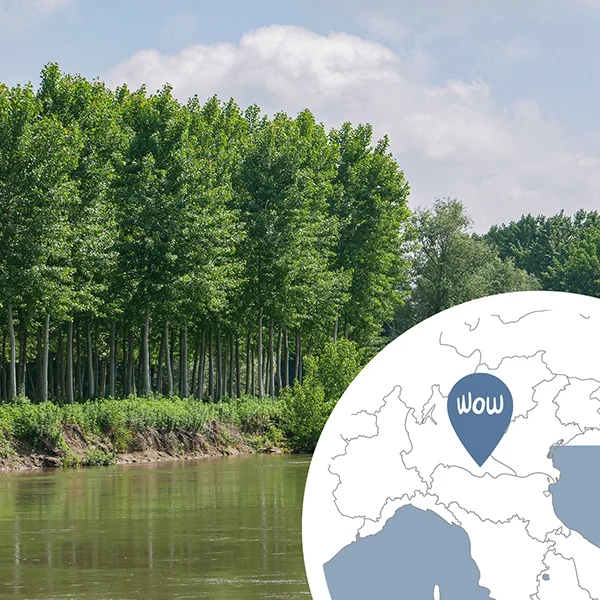 Parco Oglio Sud
Italia
Pessina Cremonese (CR)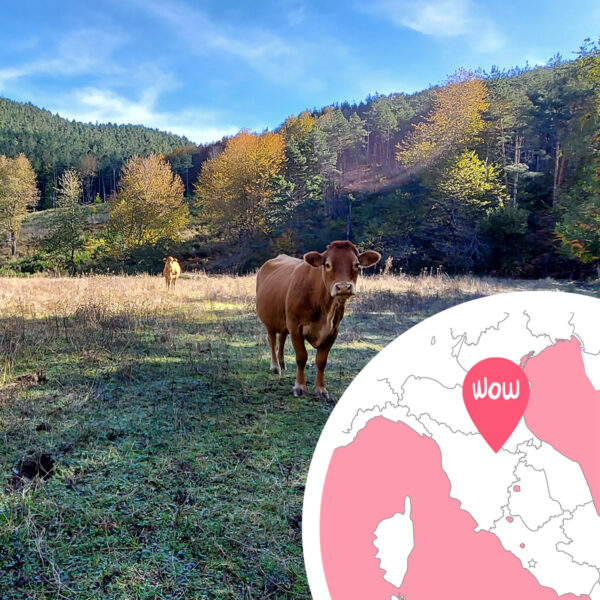 Foresta di Rincine
Italia
Londa (FI)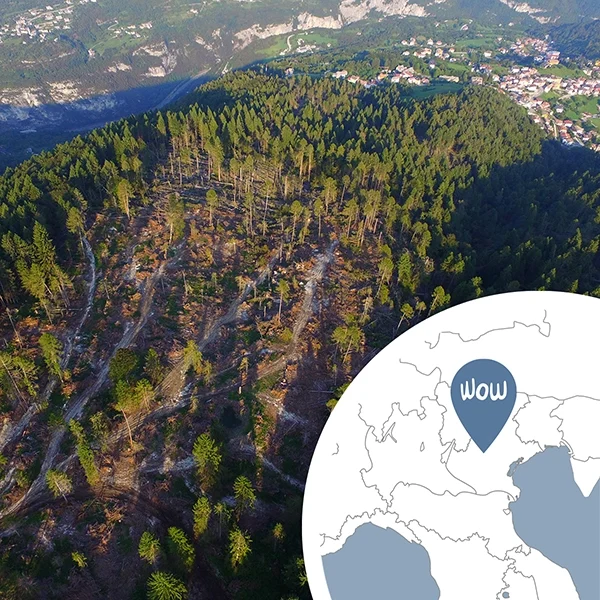 Enego
Italia
Enego (VI)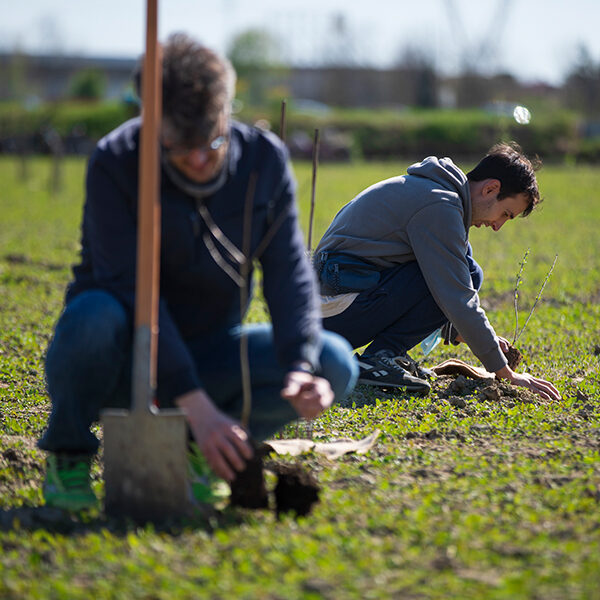 Bosco Fontaniva
Italia
Fontaniva (PD)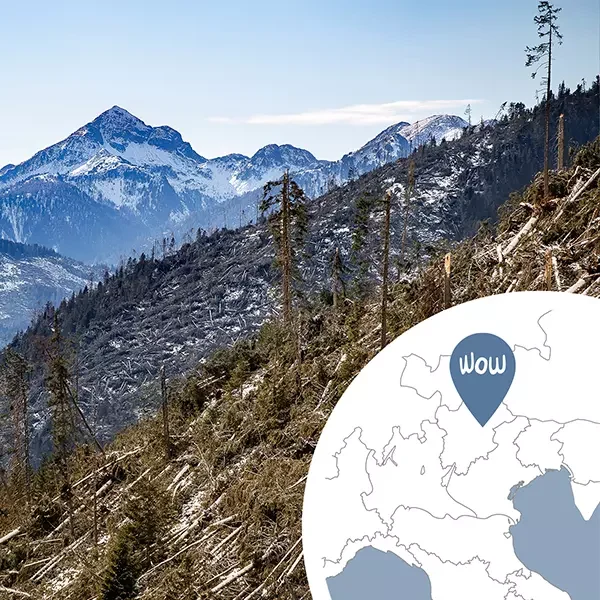 Val di Fiemme
Italia
Val di Fiemme (TN)