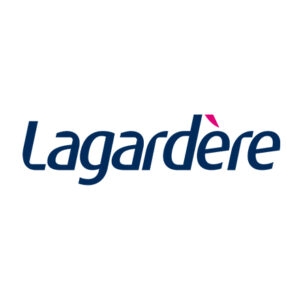 Grown trees
5010
Lagardère Travel Retail, one of the two divisions of the Lagardère group, is a key world leader in the Travel Retail sector. With over 160 years of experience in the Travel Retail sector since the opening of the first bookstore in 1852 in Paris Gare de Lyon, we offer new experiences to travelers every day. We develop and provide optimal value propositions for our landlords and are committed to become their partner of choice. Operating in over 4,800 stores through Travel Essentials, Duty Free & Luxury and Foodservice in airports, railway stations and other facilities in 42 countries worldwide, we generated 2.9 billion sales in 2021.
Lagardère Travel Retail Italy provides a varied assortment of products, operates and guarantees the development of three business lines: Duty Free & Luxury, Foodservice and Travel Essentials.
Duty Free & Luxury: Lagardère is the leader in Italy in the Duty Free sector with the "Aelia Duty Free" brand, as well as one of the main operators of Fine Food and Fashion, with multi-brand stores and single-brand boutiques in Italian airports.
Foodservice: we offer different brands that combine modernity and tradition with a Made in Italy offer, but of international scope, both for the formats under direct management such as Beercode, Decanto, Homeburger, Natoo and Rustichelli & Mangione, and for the franchise companies.
Travel Essentials: our heritage News & Convenience is demonstrated in a unique portfolio of both proprietary or partnership brands, designed to enhance the traveler's experience through products such as gifts, souvenirs and electronics. Starting from RELAY, a brand with proven international reliability.
In 2021, we set an ambitious roadmap with the aim of improving our environmental impact and having a positive influence on our customers. This is why we approached WOWnature's reforestation initiatives and chose to support the Lio Piccolo area in the Venice lagoon with more than 5.000 new trees. The various species were selected to consolidate the fragile banks of the lagoon and restore the delicate balance of the fishing valleys.