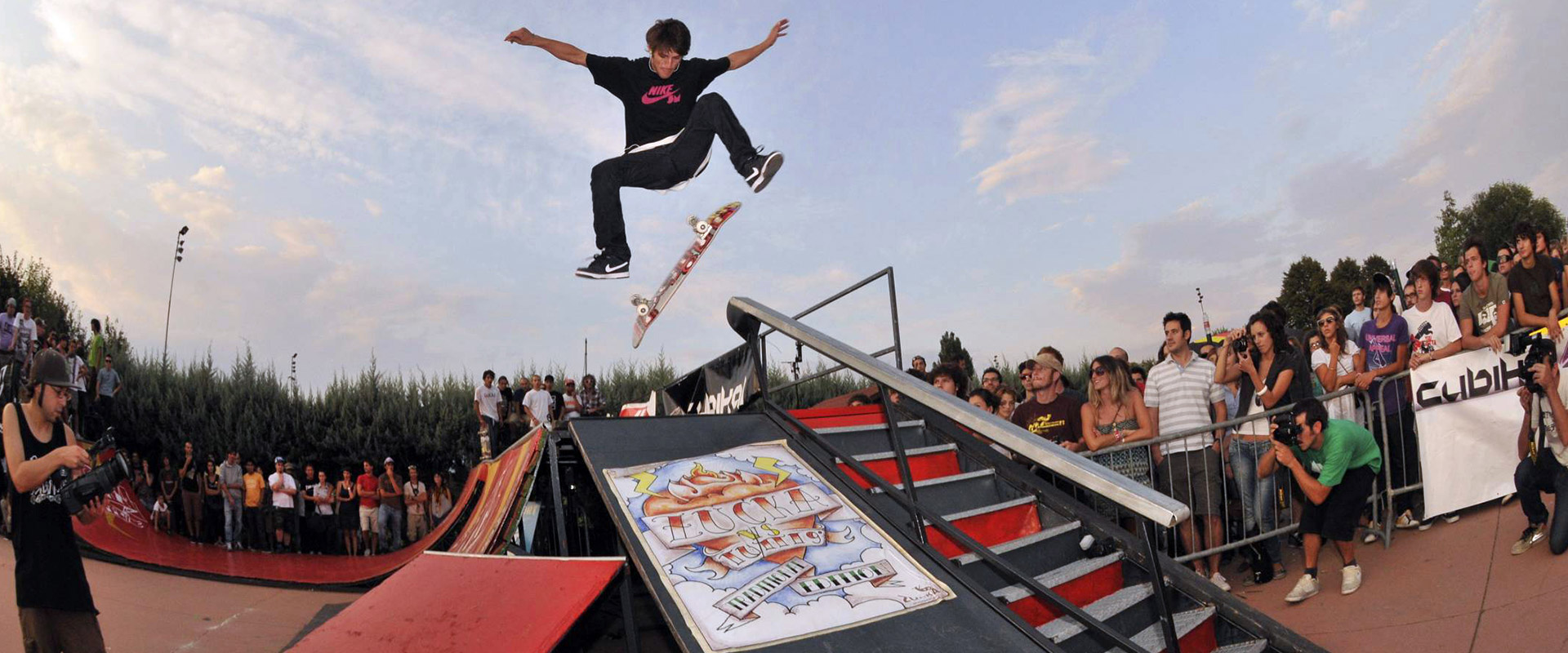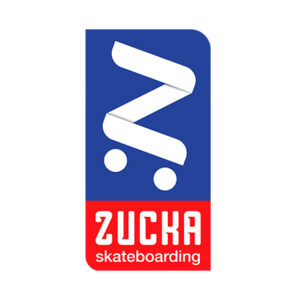 The story of Zucka Skateboarding begins back in 1990, the year in which the first skateboard company in Carmignano was founded. In those years, for almost a decade, skaters could be found practicing their favorite sport in different places: up and down the steps of the church, near the post office of Carmignano di Brenta, in abandoned houses and private companies. Since 2010 things have changed. Thanks to a project by Zucka Skateboarding itself – one of the most active Italian associatiotions in the promotion of skateboarding and its culture both locally and nationally – a real skatepark was built: initially with small structures and a ramp, and then a complete skatepark at the parish of Carmignano di Brenta.
In these years many events were organized to self-finance, expand and maintain the local skatepark: at these events arrived skaters from all over Italy but also from Europe, both newcomers and professionals, counting more than a thousand spectators at each event. ASD Zucka Skateboarding – which was founded in 2005 and re-established in 2018 together with a project strongly supported by the Municipality of Carmignano – started building what would become one the largest skateparks in Veneto, about 800 square meters wide, close to public services, bike path and train station. In that year the association registered with CONI, becoming the association with the most members in Veneto.
Zucka Skateboarding has decided to support two WOWnature projects: Parco Fiume Brenta and Gaza. They may seem like two different projects, in geographically distant areas, but in reality they are united under the same common denominator: the love for nature, green spaces, trees, but above all the passion for skateboarding. Because also in Gaza we are carrying out an ambitious project – Green Hopes Gaza – with the goal of building a multipurpose center in the Gaza Strip that will also include a beautiful skatepark.