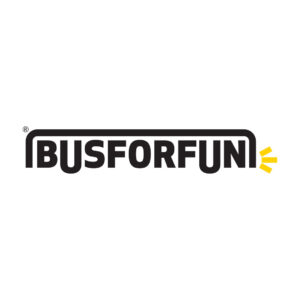 Grown trees
250
BusForFun is the mobility company specialising in B2B and B2C business transport.
BusForFun was founded in 2015 for the purchase of a bus seat to reach concert, exhibition and sports events in a sustainable and convenient way. In the course of 2020, it felt the need to expand the business by developing innovative B2B services: corporate transport, integrated management of large events, and vehicle rental.
Constant innovation, expanding into new horizons and making the best of every situation are the pillars of the company. The cohesion and determination of the team have enabled the company to achieve success and to aim for technological leadership in the field of shared and sustainable mobility.
BusForFun uses vehicles that have a low environmental impact and undergo regular checks and maintenance to guarantee optimal operation at all times. It also encourages its customers to adopt behaviours in this perspective by providing them with useful information on how to reduce the environmental impact in their travels, particularly with the shared use of means of transport.
The partnership with WOWnature represents another step in terms of environmental responsibility: for each journey BusForFun commits to the creation of forests that will absorb CO2 and produce numerous benefits.
La società è certificata Norma ISO 14001.