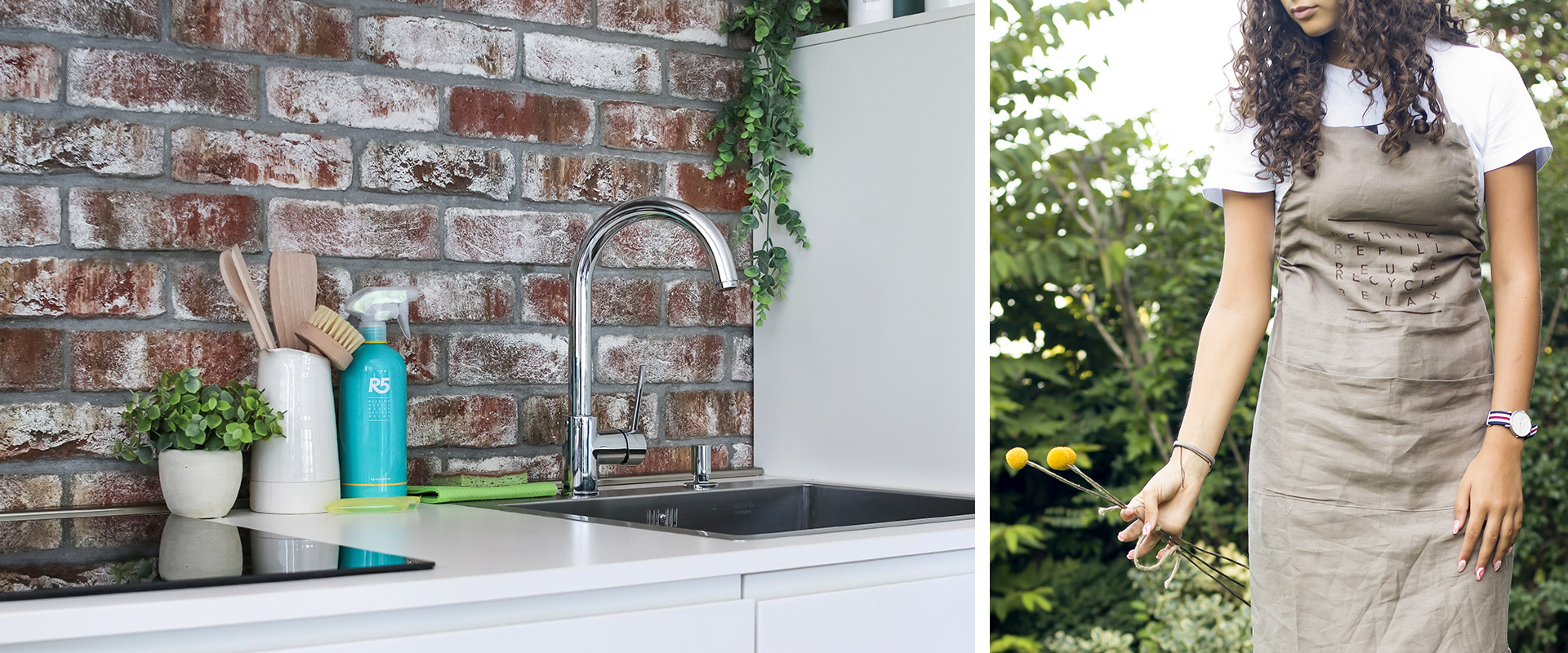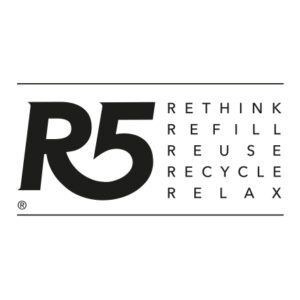 Grown trees
100
R5 is an Italian start-up born in Bergamo, in an area that has the extraordinary strength to never give up and to be able to get up again, the result of an austere but at the same time concrete pride, always oriented to do something unique for our planet and for the future of all. We believe, in fact, that today it is necessary and urgent to chart a new course, identifying modes of consumption and sustainable behavior from an environmental, economic and social point of view. And it is precisely for these reasons that we have conceived and designed a line of products for home and personal care; effective and beautiful, of course, but above all that are good not only for us, our health, our homes but also for the Planet. We develop our products by following some fundamental principles such as ensuring maximum effectiveness, eliminating unnecessary plastic by using recycled one where possible, continuous product innovation to ensure reuse, recyclability and composting, thus minimizing the environmental impact of our company.
Our philosophy is encapsulated in five words: Reflect on how we consume the resources available to us. Fill the bottle from your home tap to eliminate water transport. Reuse containers to avoid plastic waste. Recycle what we discard to reduce our environmental impact. Relax knowing we did the right thing. We want to rethink all consumption models, but we also want to contribute to a structural change in the model of doing business by committing ourselves to the creation of sustainable products for us and the environment, involving all our customers in this process.
R5 has chosen, for the first time, to combine technology and ecology because it is only from this union that we are able to guarantee the highest possible performance with the lowest environmental impact. Our commitment to sustainability and the environment is also realized by supporting reforestation projects that have an important social implication: for this reason, together with with WOWnature, we decided to support the Enego woods that suffered heavy losses in 2018 during storm Vaia. But we also support a social reforestation project in Burkina Faso, with the aim of giving life to a process of female empowerment able to support the local community to make it self-sufficient through the planting and growth of fruit trees that will donate food for an entire community.