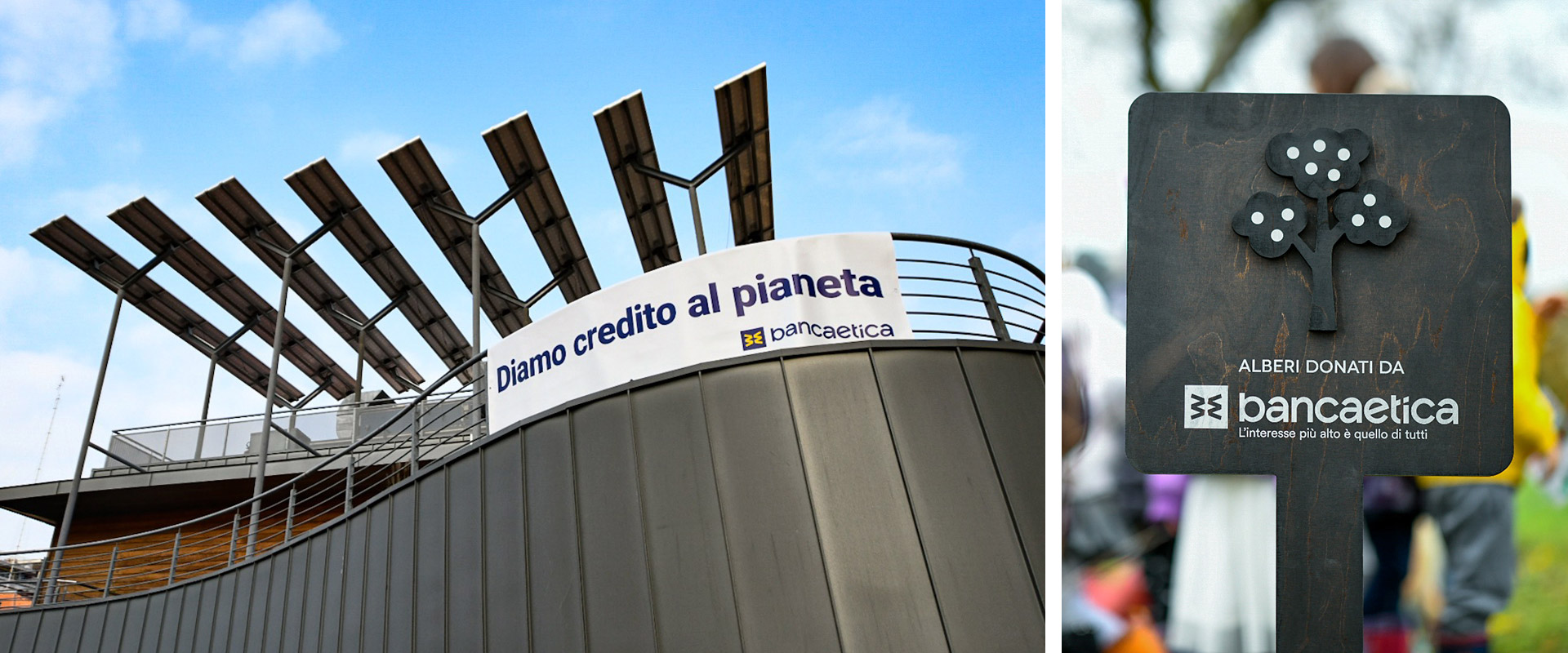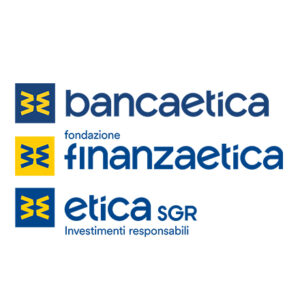 Ethical finance can save the planet and help in the fight against climate change: for over 23 years, Banca Etica Group has excluded fossil fuels and polluting activities from its financing, and invests exclusively in companies and projects that respect the environment and people's rights. Banca Etica is the first and still the only Italian bank entirely dedicated to ethical finance. It has been operating since 1999 throughout the country, and since 2014 also in Spain: it collects savings from organizations and responsible citizens and uses them entirely to finance projects aimed at the collective welfare.
Today, Banca Etica has 45 thousand members and 77 million of share capital; a savings collection of 2 billion euros and loans for over a billion in favor of initiatives of organizations, families and businesses in the areas of cooperation and social innovation, international cooperation, culture and quality of life, environmental protection, responsible tourism, organic farming, right to housing, legality. Banca Etica Group includes several stakeholders. Etica Sgr, an asset management company that offers exclusively ethical mutual funds; Fondazione Finanza Etica that promotes study and awareness initiatives on critical financial education; CreSud that offers financial resources and assistance services to microfinance organizations, fair trade and sustainable producers, associations and NGOs in Latin America, Africa and Asia.
According to our goals and values, we have decided to support two reforestation projects with WOWnature: one in Bosco Fontaniva in the Parco Fiume Brenta area, a new forest for residents, tourists, nature lovers, and sportspeople. Plus, it will host a food forest, useful for both humans and wildlife. The other in Burkina Faso, a reforestation project that, in addition to planting native species to help the local population, aims to find new sales and distribution channels for cosmetic products such as shea butter, baobab oil, and moringa oil.

On the occasion of the 2023 Shareholders' Meeting, Banca Etica launched the project "Verso l'Assemblea ad impatto 0" (Towards a 0-impact Shareholders' Meeting') to calculate, reduce and offset the emissions produced by this event. This was also the occasion to test good practices to be applied to future events.
Emissions were offset by financing forest improvement in Oglio Sud Park. In addition, thanks to donations from members, 71 more trees were adopted and will be planted in Burkina Faso and in the Torbiere del Sebino Nature Reserve.